Inexpensive Christmas Craft: Subway Art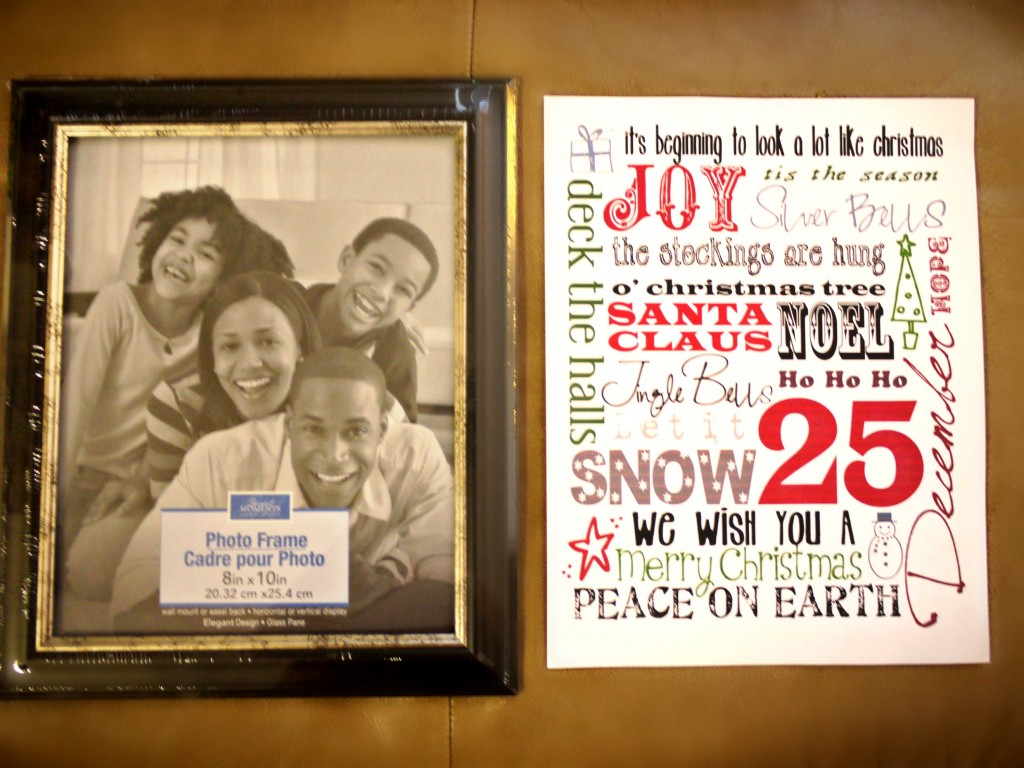 With Christmas right around the corner I decided to workout my crafty muscle and whip up some inexpensive crafts and gifts you can create for minimal cost 🙂
My first craft is SO easy but has such a cute effect.
It is called Subway Art.
1) I picked up a 8×10 frame from Dollar Tree – Cost $1.00
2) I went over HERE and saved the image and printed it – Cost ( minimal simply ink and paper)
( I picked this image because it takes minimal ink 😉 )
I did have to trim the image ( took like a minute)
Then I place the picture in the frame and viola!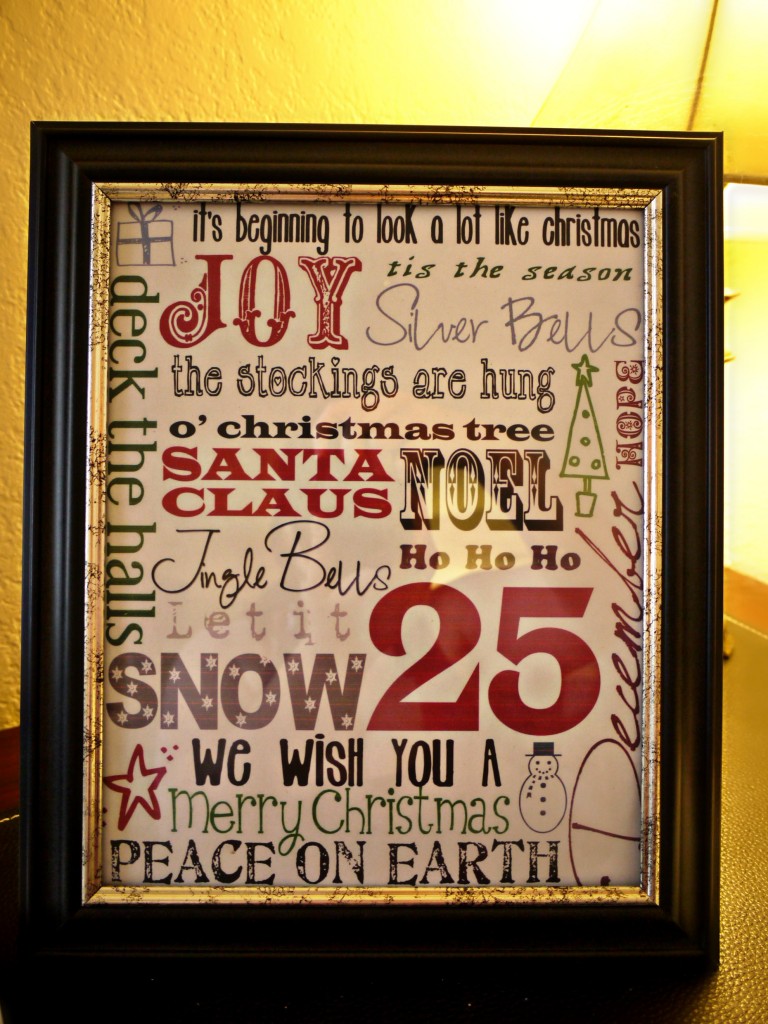 This would be perfect on a side table or even hanging on a wall – super easy and inexpensive to bring Christmas into your home 🙂
If you have any Christmas Crafts you would like to share send them over to [email protected]