What Budget Savvy Diva Will Be Doing In NYC!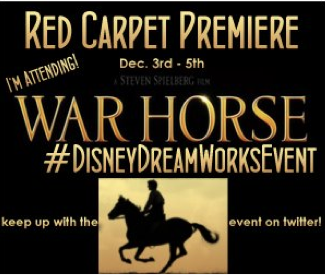 This time tomorrow I will in in NYC on behalf of Disney and Dream Works!!
I am now clear to tell y'all what I will be doing 🙂
1) I will be seeing MARY POPPINS on Broadway
Tour of the New Amsterdam Theatre (home of MARY POPPINS on Broadway)
Interview with Steve Fickinger, VP of Creative Development and Licensing (Steve will speak about MARY POPPINS and his new project, NEWSIES on Broadway)
2) Walk the Red Carpet for War Horse 🙂
Premiere Party at Avery Fisher Hall
Roundtable interview with Academy Award nominee Emily Watson ("Rose Narracott" in WAR HORSE)
3) Screening of Beauty and The Beast in 3D!
Make sure you are following @budgetsavydiva on twitter and lookout for #DisneyDreamworksEvent to get up to the minute details about my trip 🙂