Inexpensive Christmas Craft: $1.35 Snowglobe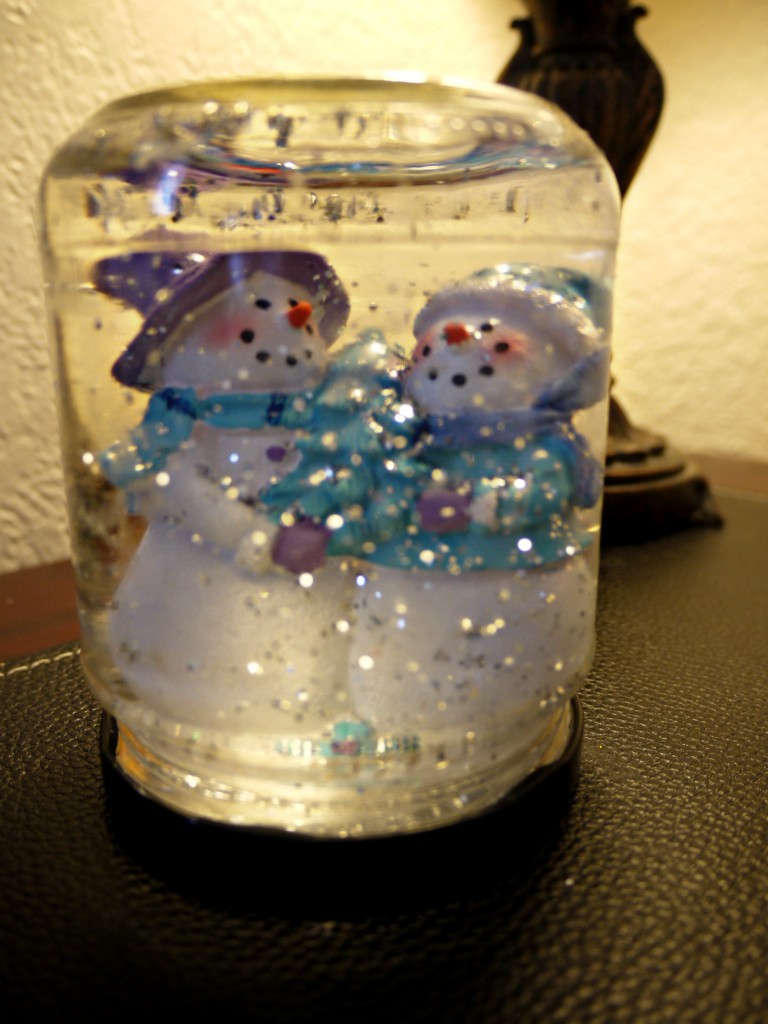 This is my $1.35 Snow Globe!!! It was super easy to make and TONS of fun – perfect for all ages. PLUS you can give the the snowglobe as a cute gift!
First I keep ALL glass jars that I get – the one I used for the snow globe is a salsa jar.
1) Get a clean glass jar – I personally think that salsa jars are perfect but any will do
2) Get your characters – I picked out a snowman figurine from dollar tree – you can use pretty much anything you want as long as if fits in the jar 😉
3) Make sure you have glitter and glue – both I snagged at the Dollar Tree ( notice a trend here ?!) 🙂
Cost : $1.35 – Basically $1.00 for the snowman figurine, $.20 Glue, $.15 Glitter
Here is all the items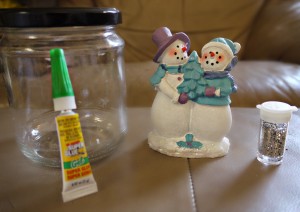 1) Glue your figurine to the inside of the lid – let dry
2) add glue around the figurine and decorate with glitter – it will create a nice base
3) Add water to the jar about 4/5's full and add as much glitter as you like
4) Screw on the figurine
5) Turn over the snowglobe and super glue the base to the glass jar to avoid water leakage