Mason Jar Christmas Candy Holder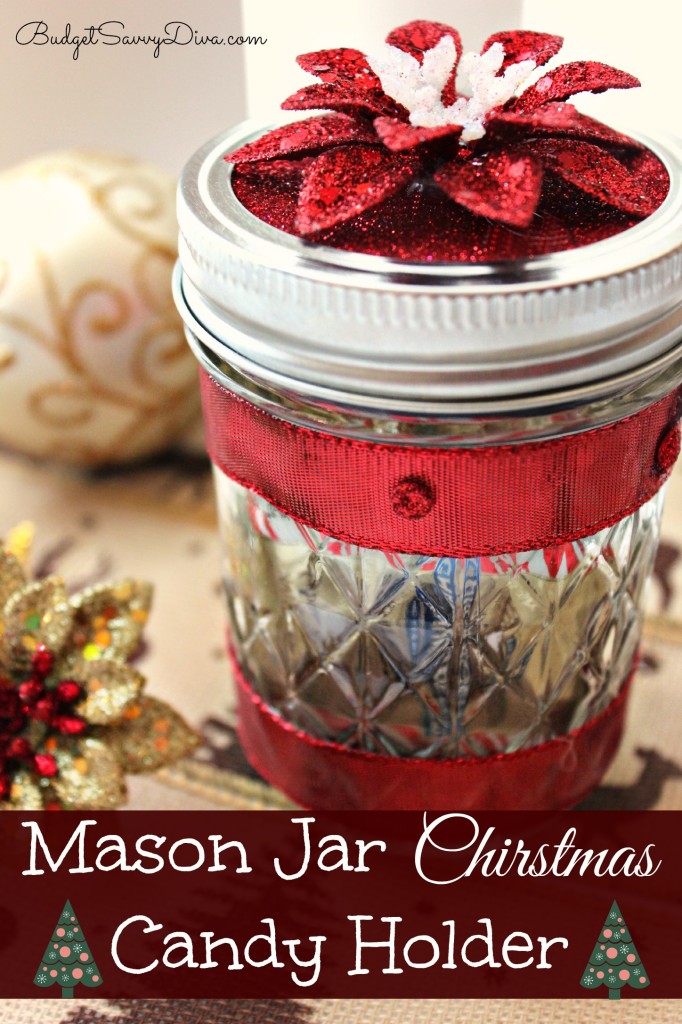 Make sure to Pin This Craft
I love mason jars – my collection of mason jars is PRETTY large so I thought coming up with some fun ways to "gift" my mason jars would be fun
This is actually a jelly mason jar which my mom has pointed out many times
I found that jelly mason jars are the perfect size of  ghirardelli chocolate squares ( pretty much the best chocolate ever) – * high five if you agree*
What you need for this craft –
Jelly Jar
Hot Glue
Ribbon
Holiday Flower ( Glitter is my favorite)
Glitter sticker paper
First off make sure the jar is completely clean – once you have that done heat up that hot glue gun
Measure the ribbon around the jar – cut two ribbons
Hot glue the ribbon to the jar – let it set for a few minutes
Use the mason jar top to help gauge the size of circle you need to make – glitter paper is foam paper with a sticker backing I found mine at Michaels
Stick the paper to the top of the mason jar top
Hot glue flower on top of the glitter paper
AND…… you are done!
This is a perfect gift for teachers, neighbors, co-workers — something you can easily make 10 – 20 while watching a movie
I tend to craft while watching tv ( does anyone else do that?)
Now let's see some finished products
Here is a picture of the top of the mason jar 🙂 The flower is from Michaels as well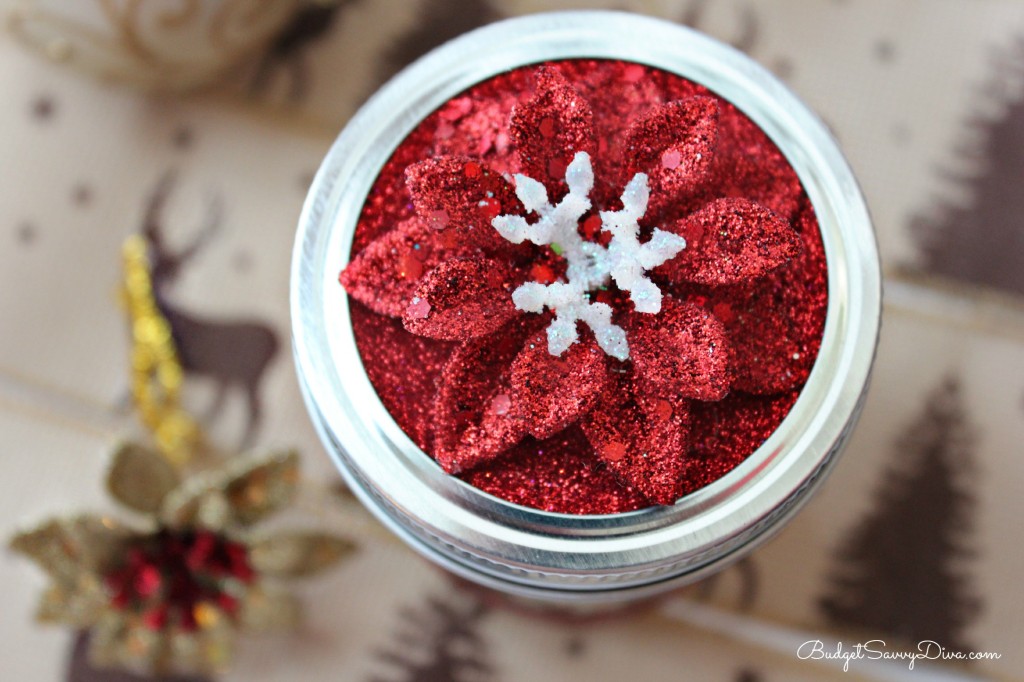 It has the personal homemade touch without looking cheap
NOW let's see that chocolate 🙂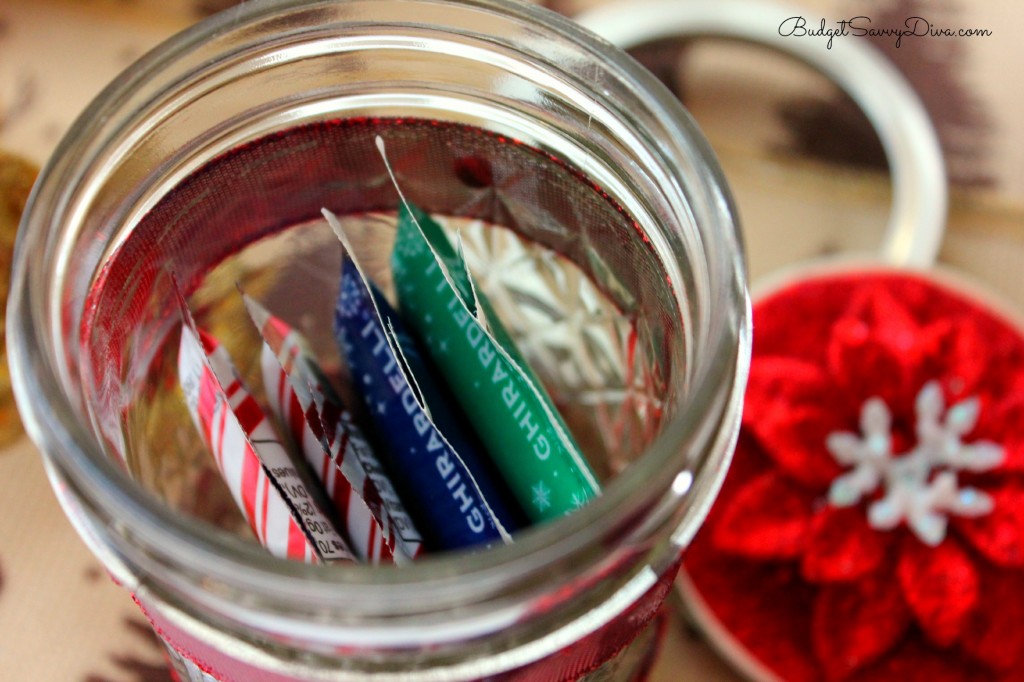 If you make any of my crafts I would love to see them – snap a picture and use the #budgetsavvydiva so I can check it out 🙂
I would love to know what type of crafts you are looking for – just leave what you want in the comment section and I will try to do some 🙂
Love you guys!!!