Crock Pot Chicken With Black Beans and Cream Cheese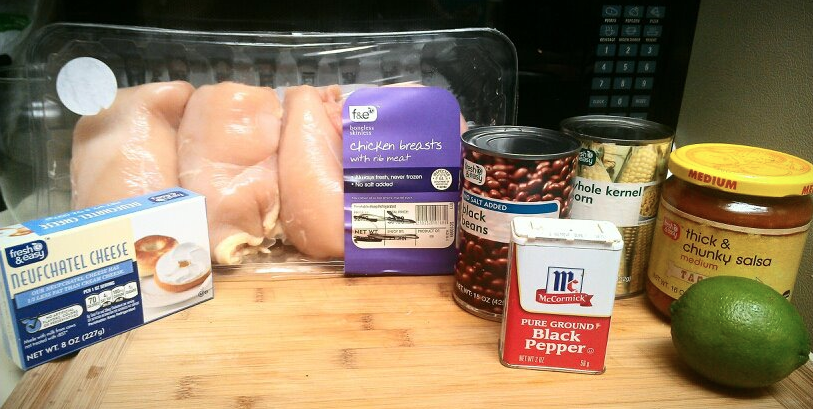 If you like this recipe then PIN IT on Pinterest!
This is one of my favorite crock pot recipes mainly because there are SO MANY leftovers granted we are a family of two. I made this last night – we had it for lunch and we will have it again for dinner – I am adding more veggies to the mix so it does not get to boring 😉 This recipe almost did not happen last night after – Budget Savvy Diva is Clumsy
What You Need
4 -5 boneless chicken breasts
1 (15 1/2 ounce) can black beans
1 (15 ounce) can corn
1 (15 ounce) jar salsa , any kind
1 (8 ounce) package cream cheese
Rice
Lime – Zest and Juice
1 tsp of Pepper
What To Do
Get that good old crock pot out 🙂 place the 4 – 5 chicken breasts in to the crock pot – you can use frozen if you like – you will have to increase cooking time.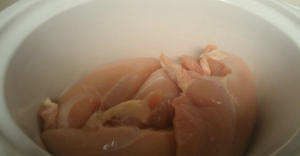 Drain the corn and black beans and place into crock pot
Add jar of salsa
Add Lime zest and juice
Add pepper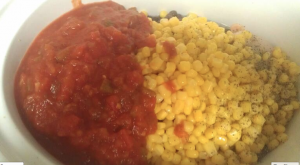 Now give it a mix!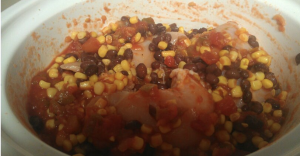 Set the crock pot at low for 4 hours 🙂 At the last 30 minutes put the cream cheese.
Around hour 2 I took out the breasts and I cut them up ( that is how Mr.Savvy likes) I ended up shredding my chicken which I thought was better – it really is up to you.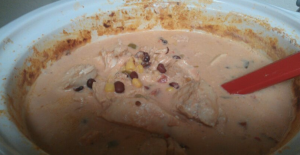 Once the chicken is tender enough to shred with a fork you are done.
During the last 30 minutes cook the rice – I used my trusty rice cooker.
Place rice in a bowl then put the chicken on top – there is plenty of sauce which is perfect for rice
Enjoy!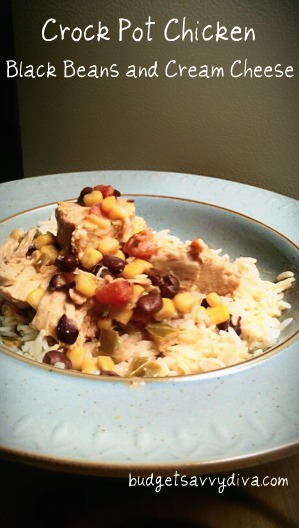 Print out the recipe HERE
Crock Pot Chicken W/ Black Beans and Cream Cheese
Quick and Simple Yummy Crock Pot Recipe - Need I Say More?
Ingredients
What You Need
4 -5 boneless chicken breasts
1 (15½ ounce) can black beans
1 (15 ounce) can corn
1 (15 ounce) jar salsa , any kind
1 (8 ounce) package cream cheese
Rice
Lime - Zest and Juice
1 tsp of Pepper
Instructions
Get that good old crock pot out 🙂 place the 4 - 5 chicken breasts in to the crock pot
Drain the corn and black beans and place into crock pot
Add jar of salsa
Add Lime zest and juice
Add pepper
MIX
Set the crock pot at low for 3 - 4 hours - depending on if you have frozen breasts 🙂
Last 30 minutes put the cream cheese.
Around hour 2 take out the chicken breasts and cut them up
Serve and Enjoy
Disclaimer: I got this recipe from Food.com – but I added pepper and lime to the recipe ( it really takes the recipe to a whole other level)