Budget Savvy Diva Reader Got A FREE Contact Grill ( Retail Price $109.99 )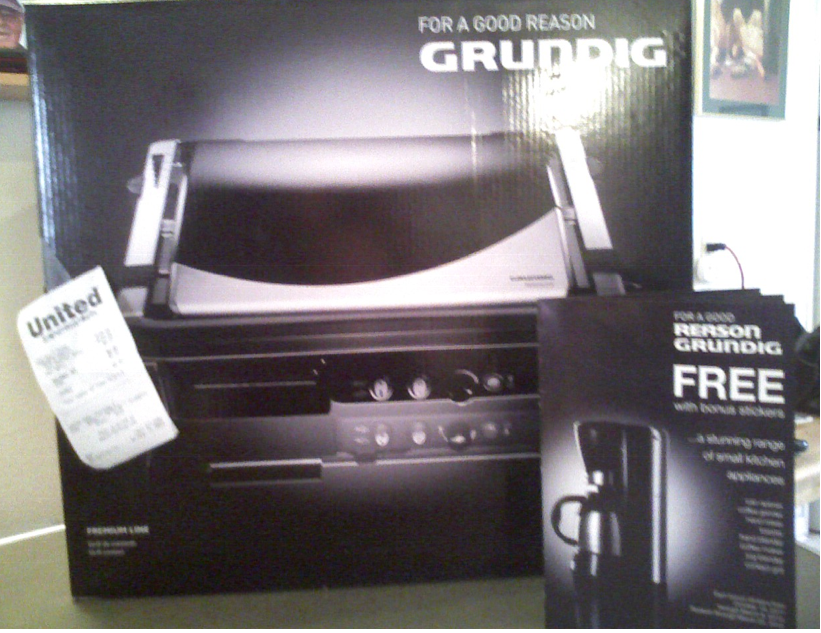 Thanks Reader Jennifer! Look at what she wrote!
Look what I got FREE from my local United Supermarket in Texas.  Right
now for every $10 you spend at their grocery stores (United
Supermarket, Market Street, and Amigos) you get 1 sticker, you collect
the stickers and when you have enough you turn them in for FREE
Grundig small kitchen appliances.  I just turned my stickers in for a
FREE contact grill retail price $109.99 (so excited)!   They have 8
items to choose from:  Can Opener, Coffee Grinder, Hand Mixer,
Toaster, Hand Blender, Coffee Maker, Jug Blender, and Contact Grill.