Brag Worthy Shopping Trip – 85% Savings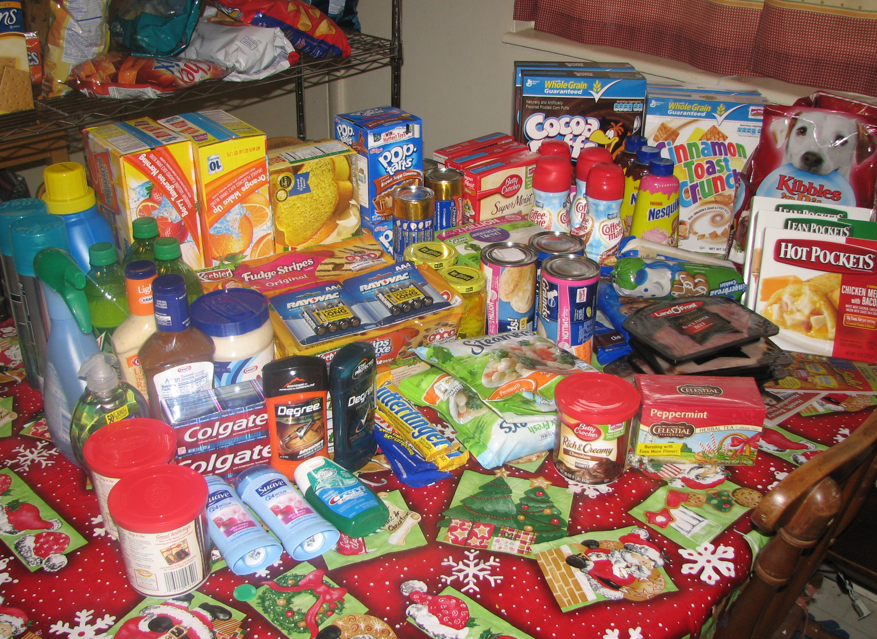 What do YOU think about this Shopping Trip?
Check Out MORE BRAG PICTURES
If you have a Awesome Shopping Trip Photo – please send it to [email protected]!
Thanks! Reader Misty
This is what she wrote
Marsh Supermarket was doing Triple Coupons up to $1.00 this weekend… Here is what I got..
2 Kibbles N Bits Dog food 4lb bags
4 boxes Hot Pockets
2 Boxes Cinn Toast Crunch
2 boxes Cocoa Puffs
3 Betty Crocker Cake mixes
3 frostings
4 tubes Pillsbury Cinnamon Rolls
2 boxes Pop Tarts
1 box garlic Bread
2 boxes Capri Sun
4 bags Keebler cookies
1 Mt Olive pickle
1 Mt Olive pepper
3 Grands Biscuits
4 Pillsbury Refrigerated cookie dough
2 Green Giant Steamers
3 boxes Green Giant frozen veggies
4 Land Of Frost Bistor faves lunchmeat
2 Butterfingers
2 Nestle Crunch
2 Suave Deodorants full size
2 Degree Mens Deodorant Full Size
2 Full size Colgate Toothpaste
1 Full size crest Toothpaste
2 Rave Hairsprays
1 Soft soap Hand soap
2 Kraft Salad dressings
1 botttle Febreze
1 Bottle ALL laundry detergent
3 bottles Nesquik syrup
4 20oz Mt Dew
also got 2 rolls of wrapping paper and 5 coloring books.
Retail $233.91… Paid 35.34.. Total Savings 85%..
(198.57, only 22.78 in store savings rest was coupons…)