*Brag Shopping Trip* 97% Savings on Batteries!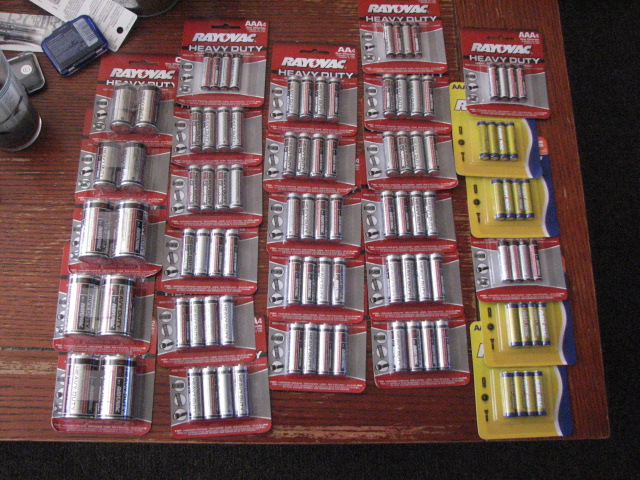 What do YOU think about this Shopping Trip?
Check Out MORE BRAG PICTURES
If you have a Awesome Shopping Trip Photo – please send it to [email protected]!
Thanks! Reader Misty 🙂
This is what Misty Wrote
Was finally able to make it to get some Free batteries to stock up for Christmas.. This is actually two trips, that I totaled together.
28 packages of Rayovac Batteries = 102 batteries. $0.97 a pack at Walmart.
Used the $1.00/1 Rayovac coupons.
Retail is $29.12 (inc tax), I paid OOP $0.88.
Savings of 97%, less than a penny a battery!!