Budget Savvy Diva's Not So Sloppy Joe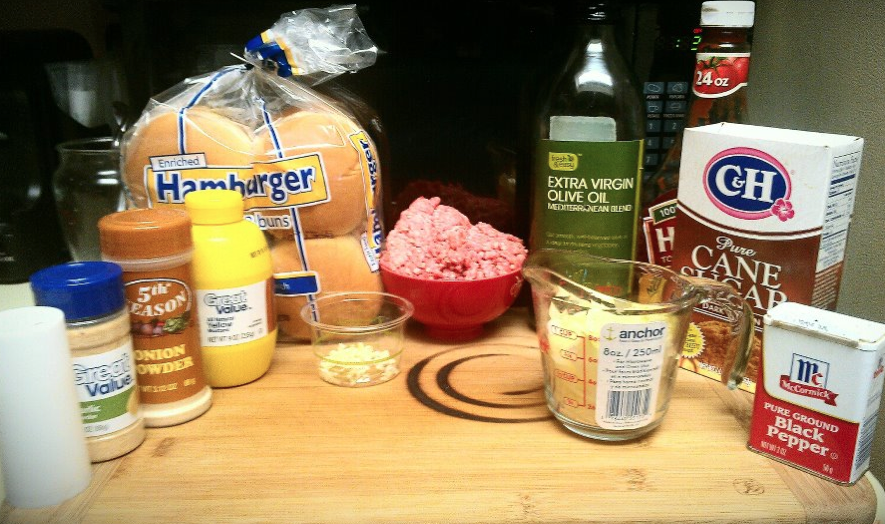 If you like this recipe then PIN IT on Pinterest
Everyday at 5 pm PST/ 8 pm EST Budget Savvy Diva posts a NEW RECIPE 🙂
Make sure to follow Budget Savvy Diva on Facebook 🙂
Find Copy Cat Recipes HERE
Find more Recipes HERE
This recipe came about one day I wanted to make Sloppy Joes but I wanted to decrease the amount of tomatoes used…I do not know if this happens to you BUT when I have too many tomatoes my poor tummy is not a happy camper. So the Budget Savvy Diva's Not So Sloppy Joes came into being 🙂 Enjoy! This recipe can easily be made gluten – free by using gluten free bread 😉 This meal is PERFECT for picky eaters… Feel free to throw in some extra veggies like green peppers.
What You Need
Hamburger Buns
1/2 Teaspoon Salt
1 Teaspoon Pepper
1 Teaspoon Garlic Powder
1 Teaspoon Onion Powder
1/4 Cup of Packed Brown Sugar
1 Pound of Ground Beef
1/4 Cup of Ketchup
1/6 Cup of Yellow Mustard
1 Cup of Diced Onions
1 Garlic Clove Minced
1 Tablespoon of Olive Oil
What To Do
REMEMBER TO TURN ON YOUR CROCKPOT TO Low 🙂 You do not want to check on your meal 3 hours later just to figure out that you forgot to turn it on — not like that happened to me or anything *cough*
Heat Oil on a Skillet ( medium heat) – Add onions ( cook till tender 8 – 10 mins). Add garlic to onions and cook for one minute.
Add Beef to onions and garlic and cook till no longer pink.
Drain excess fat from skillet
Place meat mixture into crock pot.
Add salt, pepper, onion powder, garlic powder and mix.
Add ketchup, yellow mustard, and brown sugar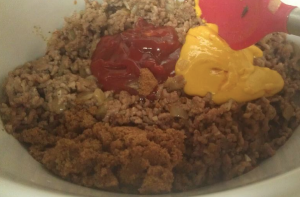 and mix.
Cover and cook on low for 3 hours 🙂
Toast the Hamburger Buns if you like and Enjoy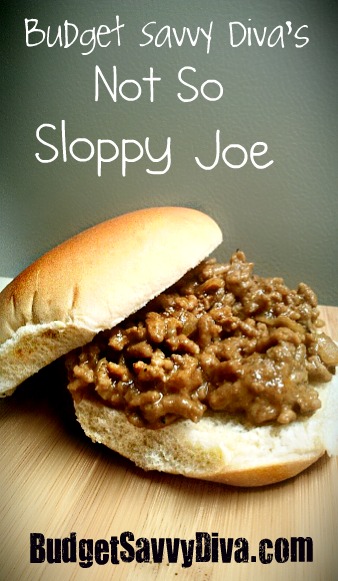 Budget Savvy Diva's Not So Sloppy Joe
Ingredients
Hamburger Buns
½ Teaspoon Salt
1 Teaspoon Pepper
1 Teaspoon Garlic Powder
1 Teaspoon Onion Powder
¼ Cup of Packed Brown Sugar
1 Pound of Ground Beef
¼ Cup of Ketchup
⅙ Cup of Yellow Mustard
1 Cup of Diced Onions
1 Garlic Clove Minced
1 Tablespoon of Olive Oil
Instructions
Heat Oil on a Skillet ( medium heat) - Add onions ( cook till tender 8 - 10 mins). Add garlic to onions and cook for one minute.
Add Beef to onions and garlic and cook till no longer pink.
Drain excess fat from skillet
Place meat mixture into crock pot.
Add salt, pepper, onion powder, garlic powder and mix.
Add ketchup, yellow mustard, and brown sugar
and mix.
Cover and cook on low for 3 hours 🙂
Toast the Hamburger Buns if you like and Enjoy