Playing For Keeps – Coming to Theaters Dec 7th 2012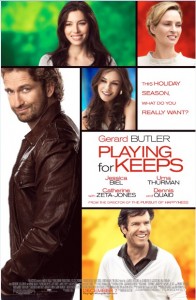 Playing For Keeps – Open Everywhere December 7, 2012
Looking for the perfect movie that's full of laughs with a hint of romance? PLAYING FOR KEEPS has a star studded cast, including fan favorites, Gerard Butler, Jessica Biel, Catherine Zeta-Jones , Uma Thurman and Dennis Quaid. This heartwarming new film is arriving just in time for the holidays!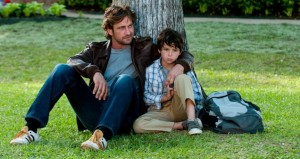 Synopsis:
Gerard Butler, Jessica Biel, Uma Thurman, Catherine Zeta-Jones and Dennis Quaid star in "Playing For Keeps," a romantic comedy about a charming, down-on-his luck former soccer star (Butler) who returns home to put his life back together. Looking for a way to rebuild his relationship with his son, he gets roped into coaching the boy's soccer team. But his attempts to finally become an "adult" are met with hilarious challenges from the attractive "soccer moms" who pursue him at every turn. "Playing For Keeps" is directed by Gabriele Muccino, the director of "The Pursuit of Happyness."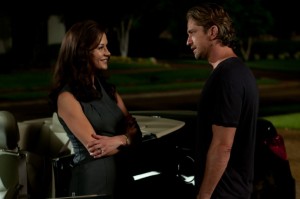 You can watch the Playing For Keeps Trailer on YouTube.
For the latest news and updates, be sure to follow PLAYING FOR KEEPS on the official Facebook and Twitter pages.