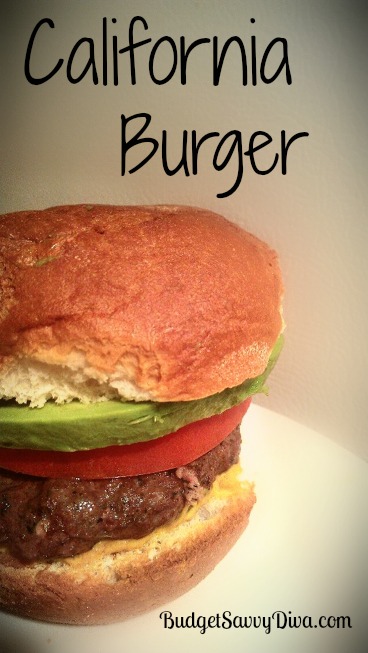 Did you pre-order Budget Savvy Diva's Book Yet ?!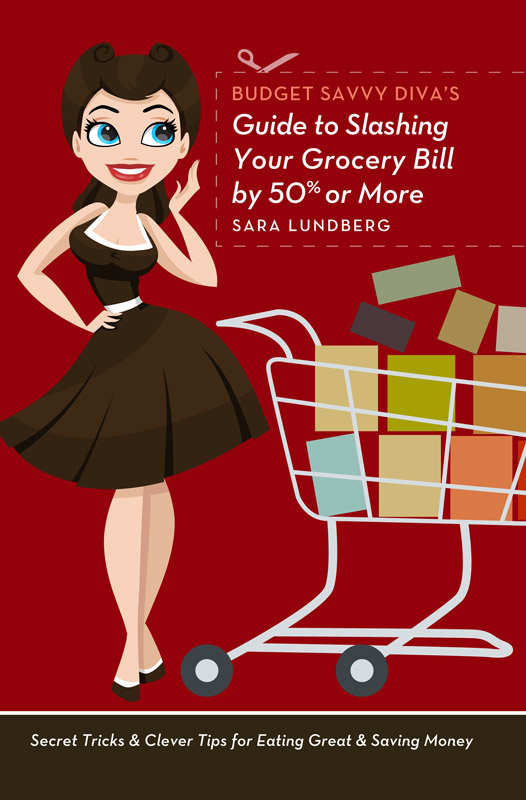 Make sure to pin the recipe or REPIN
Everyday at 1 pm PST/ 4pm EST Budget Savvy Diva posts a NEW RECIPE 🙂 I might miss this time every now or then – but I know you understand
Make sure to follow Budget Savvy Diva on Facebook 🙂
Find Copy Cat Restaurant Recipes HERE
Find Crock Pot Recipes HERE
Find Gluten Free Recipes HERE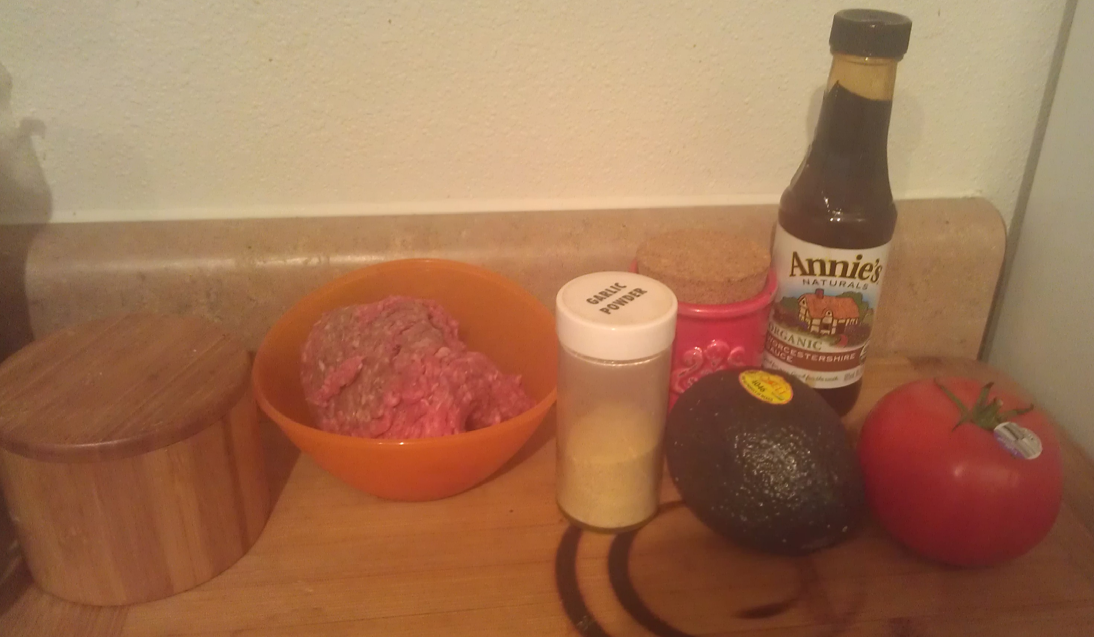 What You Need
1 pound of ground beef
1 teaspoon of Worcestershire sauce
1/2 teaspoon of garlic powder
1/4 teaspoon of pepper
1/4 teaspoon of salt
1 avocado
1 tomato
Hamburger Buns ( Not Pictured)
Optional – Mustard
What To Do
In a medium size bowl – add meat, Worcestershire, salt, pepper, garlic powder and mix — make patties ( make 4 small) and cook them the way you like.
Slice avocado and tomatoes
Assemble burger as shown in the picture above
Enjoy
California Burger Recipe
Ingredients
1 pound of ground beef
1 teaspoon of Worcestershire sauce
½ teaspoon of garlic powder
¼ teaspoon of pepper
¼ teaspoon of salt
1 avocado
1 tomato
Hamburger Buns ( Not Pictured)
Optional - Mustard
Instructions
In a medium size bowl - add meat, Worcestershire, salt, pepper, garlic powder and mix -- make patties ( make 4 small) and cook them the way you like.
Slice avocado and tomatoes
Assemble burger as shown in the picture above
Enjoy