Living Social Class Action Details Have Arrived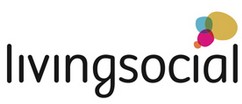 Living Social Class Action Details Have Arrived
If you purchased or received a Living Social deal voucher before October 2012, you may be entitled to a refund from the $4.5 million class action settlement.
If you purchased or received any Living Social deal voucher prior to October 1, 2012 you are eligible to receive up to 100% of the amount paid for a Living Social Voucher that you were unable to redeem.  The amount may change depending on how many people file a claim.
T0 receive a refund from the Living Social voucher class action settlement you will need to submit a claim form either online at www.LivingSocialVoucherSettlement.com or mailed to the Settlement Administrator no later than February 8, 2013.