Molecular Gastronomy – The Grinch Cocktail Recipe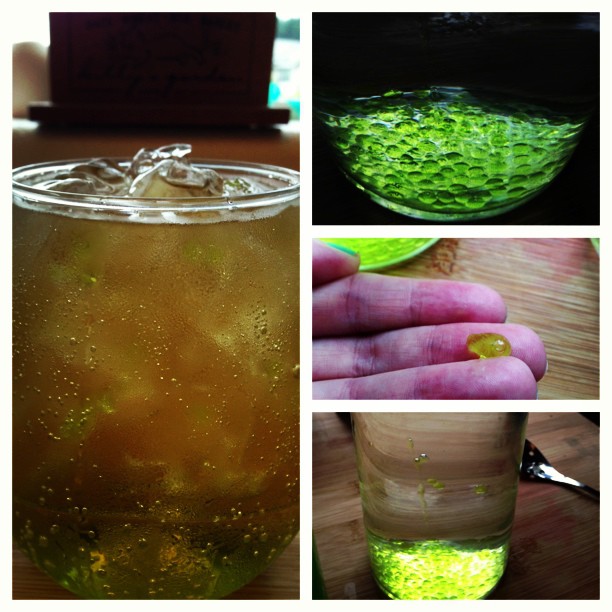 Make sure to REPIN this recipe 🙂
Last Night I decided to make one of my favorite cocktails – it is very different since it uses molecular gastronomy.
Molecular Gastronomy is using "science" to achieve unique food or drink creations. 
This drink only took 10 minutes to make but you need to right tools ( 2 different chemicals  – I bought them from HERE ) — you can easily get enough to make this drink dozens of times. You do not have to use alcohol – this can be done with any liquid – such as fruit punch.
The liquid balls do stay solid until you place them in your mouth – they pop after that. I know it is hard to see in the drink picture but there are about 40 melon liqueur in it — so MUCH fun to drink
Check out the video below and I break down how to do everything. I got this recipe from where I bought the chemicals from