Homemade Churro Bites Recipe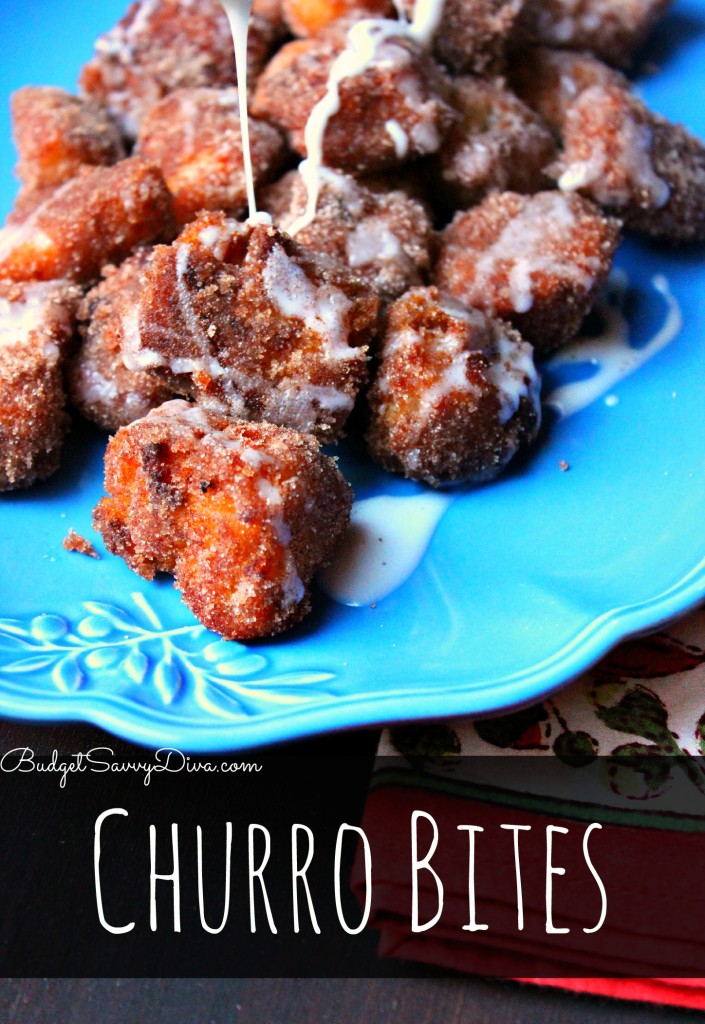 First off BIG Thank You to my dad who did the icing drizzle in the picture — it was a long process to get everything in focus * head shake*
A couple weeks ago I went to Disneyland. If you are an avid Disneyland or Disney World fan you know about those Churros
I was determined to make something similar so that we could enjoy them at home ( except me because they would not be gluten – free BUT that is not a road to go down right now)
The results were very tasty and my family loved them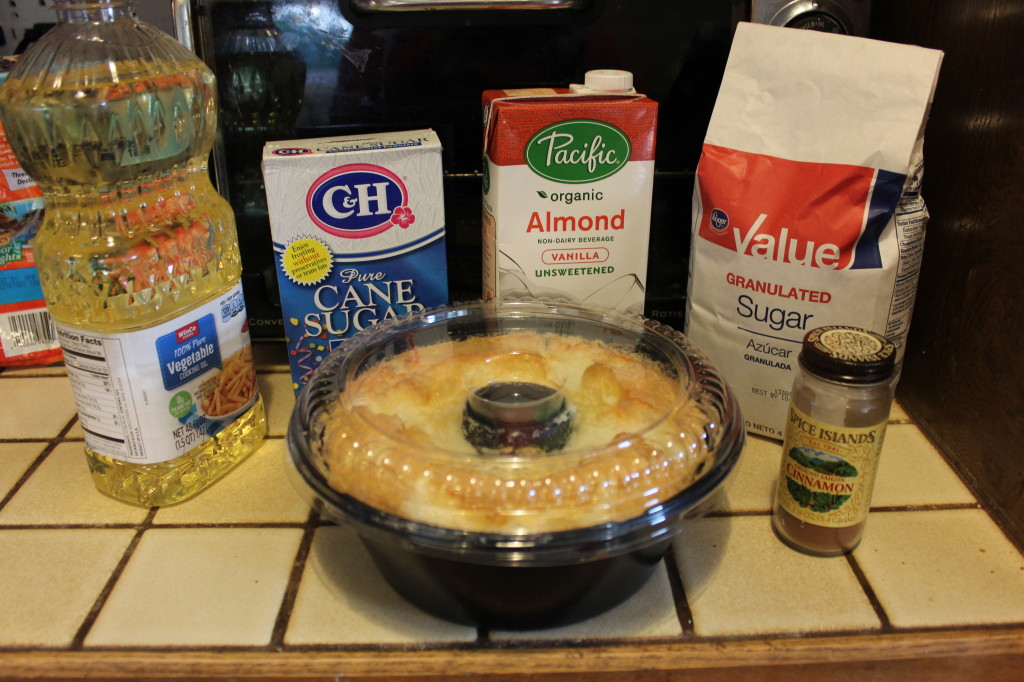 The secret of this recipe is using angel food cake – I just picked one up from the bakery section at my local store
You will also need sugar 🙂 and some more sugar and a little more sugar ( in powered form)
Will will be frying this cake and it will take a little swim in cinnamon sugar
I also whipped up a icing using powered sugar and almond milk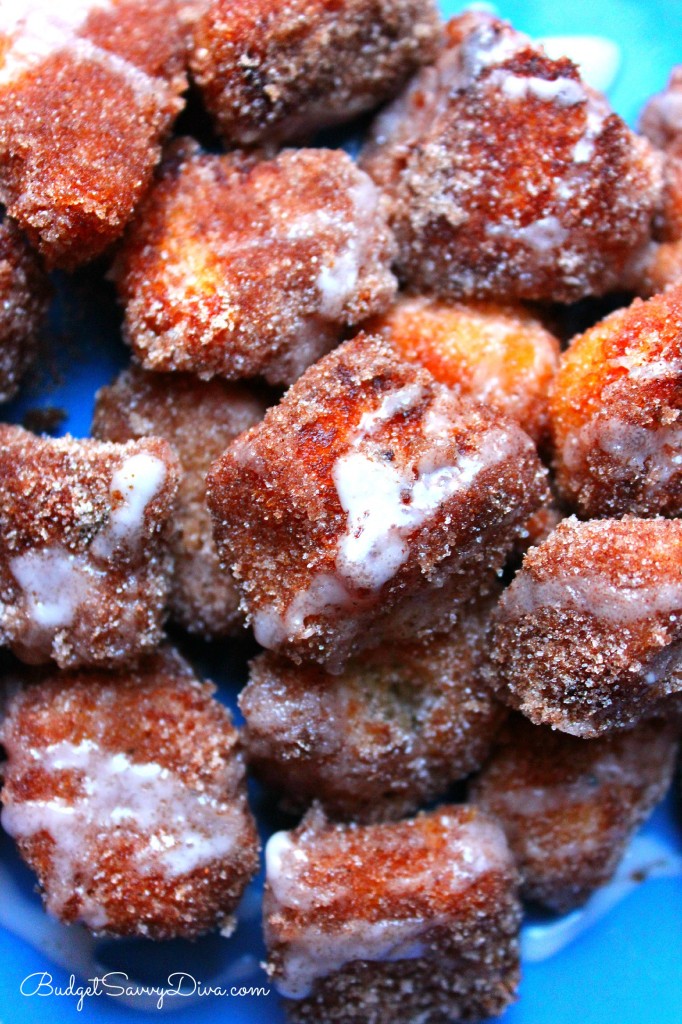 The whole dessert cost under $5 to make PLUS it was completely done in about 15 minutes – most of that time I was waiting for the oil to heat up 🙂
I really hope you try this recipe – if you do try it please comment on this post and let us know how you like it 🙂
Love You Guys!!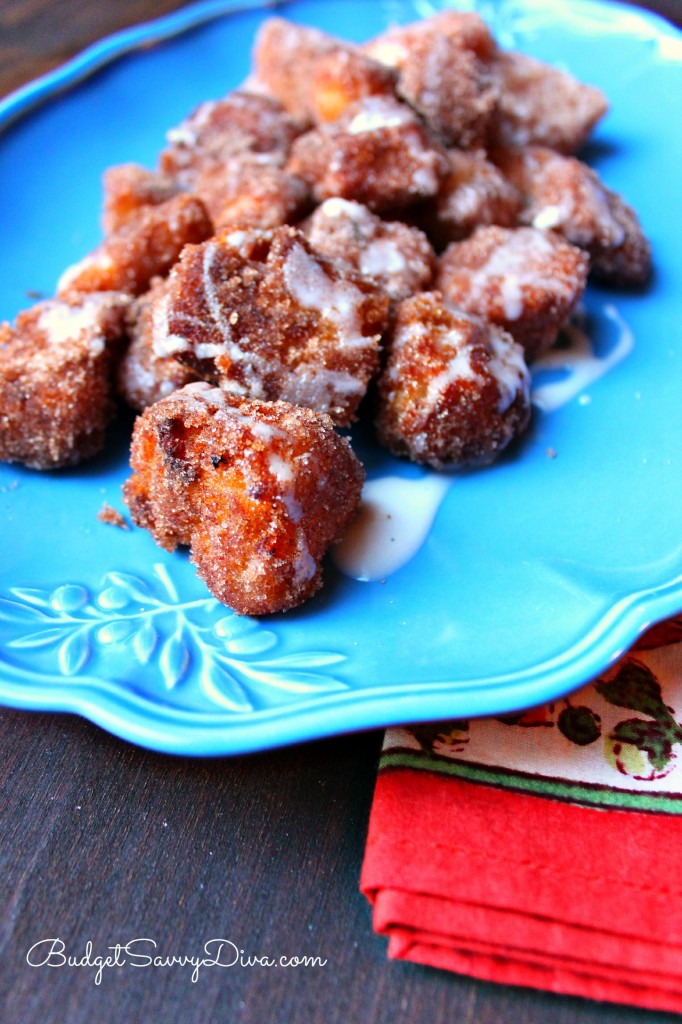 Homemade Churro Bites Recipe
Ingredients
1 Angel Food Cake
½ Cup Powdered Sugar
1 Cup of Sugar
¼ Cup of Cinnamon
Milk or Almond Milk
Oil
Instructions
In a large skillet - heat oil till it hot. My trick to know if the oil is ready is dropping a drop of water into the oil. If it reacts it is ready - I heat it on medium heat for about 5 minutes to get it hot enough
Cut the cake into bite size pieces
Drop about 5 at a time - the frying process takes around 30 seconds
Place fried cake onto a paper napkin to drain excess oil
In a gallon bag combine the sugar and cinnamon - add the fried cake.
Seal and SHAKE!
Place churros on serving dish
In a bowl - whisk powdered sugar and milk together. Add a tablespoon of milk at first - add more if needed
Drizzle the icing over the churros and serve
Enjoy!