How to Warm Up Leftover Pizza (so it tastes the best)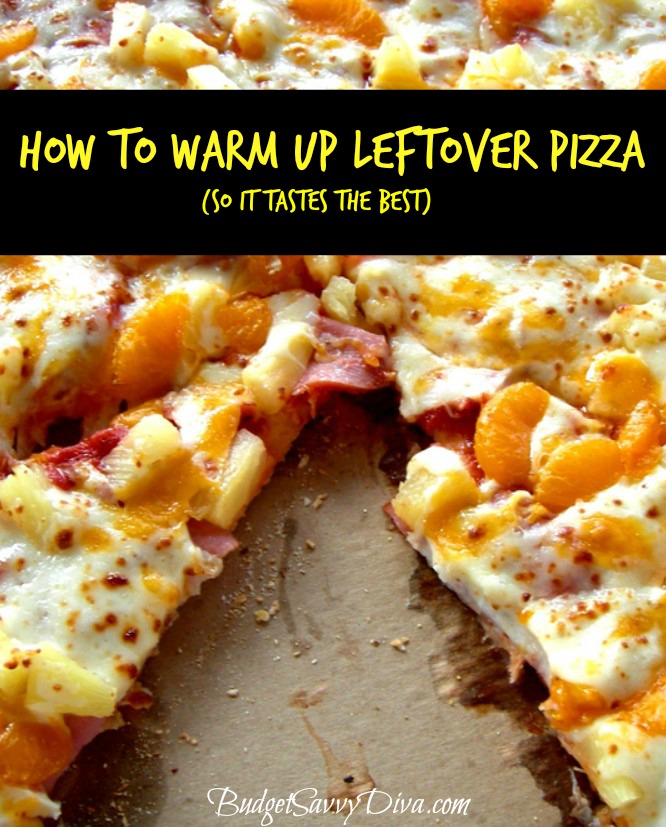 Other Great Tips!
How to Warm Up Pizza
If you have leftover pizza that you want to warm up, place it in a covered hot skillet for about 3-4 minutes.
It tastes so much better than putting it in the microwave!