Stuffed Crust Pizza Snacks Recipe

Make sure to PIN this recipe 🙂 Button is right over there


The perfect recipe when you want to make a quick snack. You can easily custom make them – add veggies, meat, or fill it with cheese. This is a SURE winner.

Everyday at 1 pm PST/ 4pm EST Budget Savvy Diva posts a NEW RECIPE 🙂 I might miss this time every now or then – but I know you understand
Make sure to follow Budget Savvy Diva on Facebook 🙂
Find Copy Cat Restaurant Recipes HERE
Find Crock Pot Recipes HERE
Find Gluten Free Recipes HERE
Find more Recipes HERE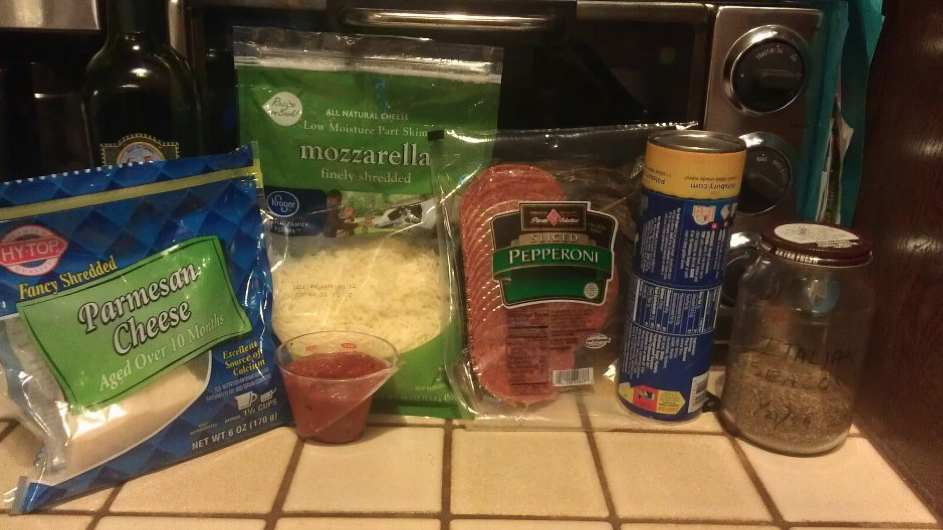 What You Need
1 can of Pillsbury refrigerated classic pizza crust
Mozzarella Cheese
20 pieces of pepperoni ( small)
1/8 cup of olive oil
1/2 teaspoon of Italian seasoning
Parmesan cheese
Pizza Sauce – Warm
What To Do
Preheat oven to 400
Roll out dough and cut into 20 rectangle
Place a small amount of mozzarella and pepperoni in the center of each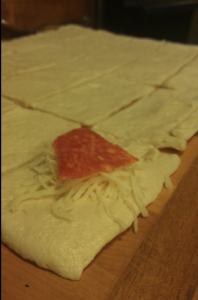 Now fold the dough together wrapping around the filling- you want to make a pocket.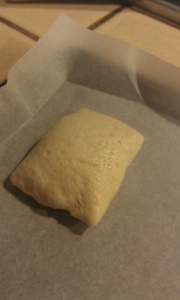 Place each bite onto cookie sheet lined with parchment paper – seam side down.
In a small bowl mix oil and seasonings.
Brush seasoning on the bites. Sprinkle with parmesan.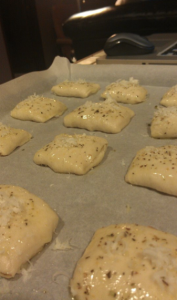 Bake for about 15 minutes or until golden brown.
Serve with pizza sauce
Enjoy 🙂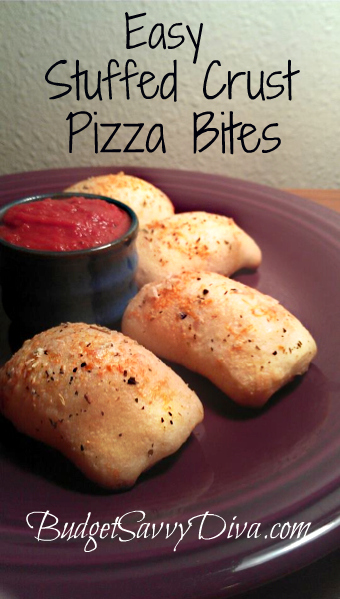 Stuffed Crust Pizza Snacks
Ingredients
1 can of Pillsbury refrigerated classic pizza crust
Mozzarella Cheese
20 pieces of pepperoni ( small)
⅛ cup of olive oil
½ teaspoon of Italian seasoning
Parmesan cheese
Pizza Sauce - Warm
Instructions
Preheat oven to 400
Roll out dough and cut into 20 rectangle
Place a small amount of mozzarella and pepperoni in the center of each
Now fold the dough together wrapping around the filling- you want to make a pocket.
Place each bite onto cookie sheet lined with parchment paper - seam side down.
In a small bowl mix oil and seasonings.
Brush seasoning on the bites. Sprinkle with parmesan.
Bake for about 15 minutes or until golden brown.
Serve with pizza sauce
Enjoy 🙂