Budget Savvy Diva is Semi – Moving Today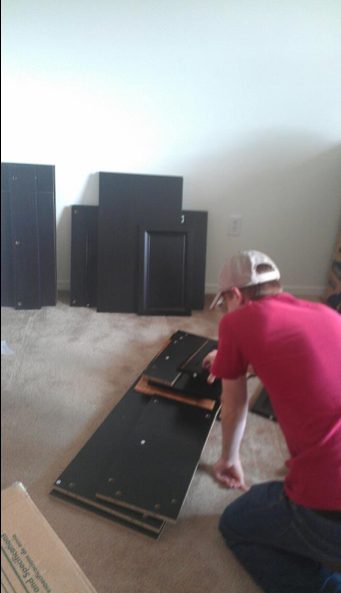 Well this is semi-moving day!
The last two weeks we have been living with my parents while we snagged an apartment and Eric got a job.  I will say that Watson will miss spending time at my parent's house – he enjoyed spending time with my mom's 15 year old dog Buttons.
We have slowly moved things over and today we are setting up everything like my desk above 🙂 Putting together the desk is Mr.Savvy's job – if it was up to me I would most likely get frustrated and glue it together every which way and end up with a HUGE mess.
Below is Mr.Savvy getting ready to start putting the desk together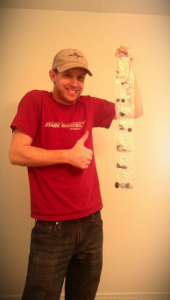 My task today is setting up the kitchen and my stockpile closet I am SO excited 🙂