Inexpensive Christmas Craft: Christmas Tree Button Ornament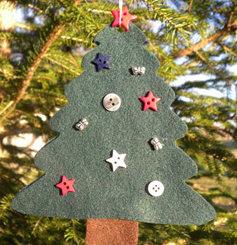 ( photos and craft from Amazing Moms.com)
This is a perfect craft to do with the kiddies 🙂
What You Will Need
1 piece green felt
1 piece brown felt
buttons or beads ( I always have a jar on hand with buttons and beads I find for such an craft 😉 )
any printed tree and trunk pattern ( OR just draw on the felt )
glue
String
hole punch
What to Do
Cut out a tree pattern, then trace it onto green felt with a felt tip marker. Do this twice  – you will have 2 trees 🙂
Cut the tree trunk  – make sure there are 2
Perfect job for the kids – Kids Glue the two trunks together. Glue the two tree pieces together – make sure the trunk is inserted between the green felt tree – you can glue the trunk in place
Punch a hole in the top of the tree.
Put the string through the whole and tie – you have a snazzy ornament now!
Kids can place the buttons and beads on the tree – then you glue them.
Enjoy!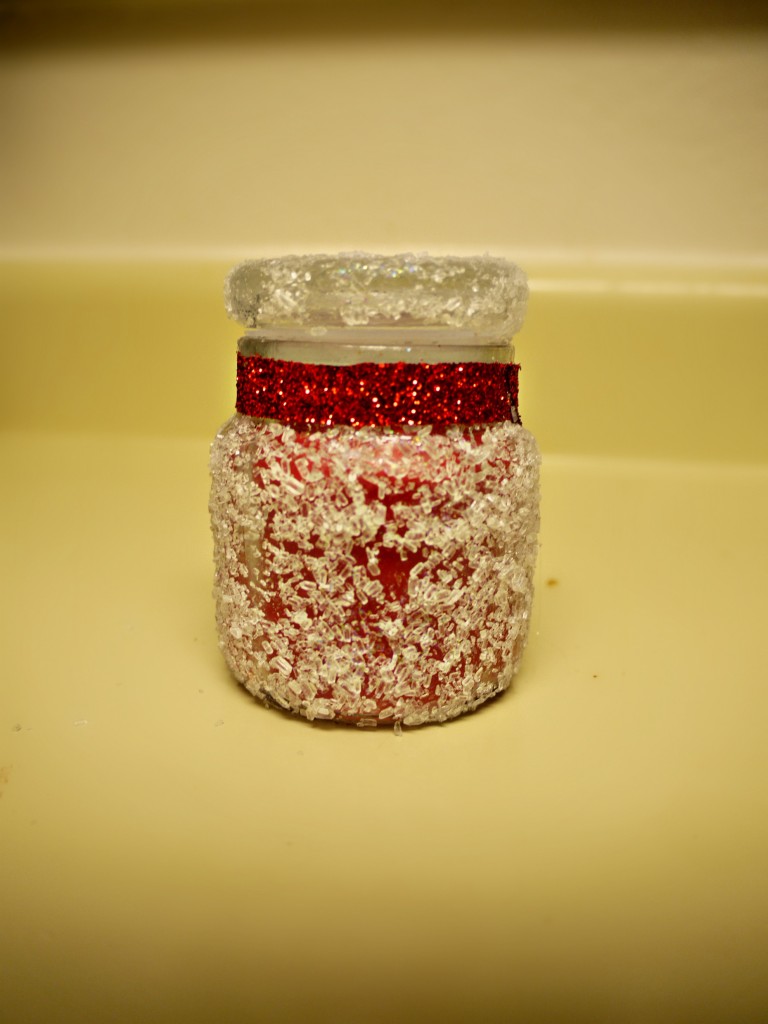 Final Cost: $1.29! Not to shabby if you ask me