Inexpensive Christmas Craft: Christmas White Chocolate Pretzels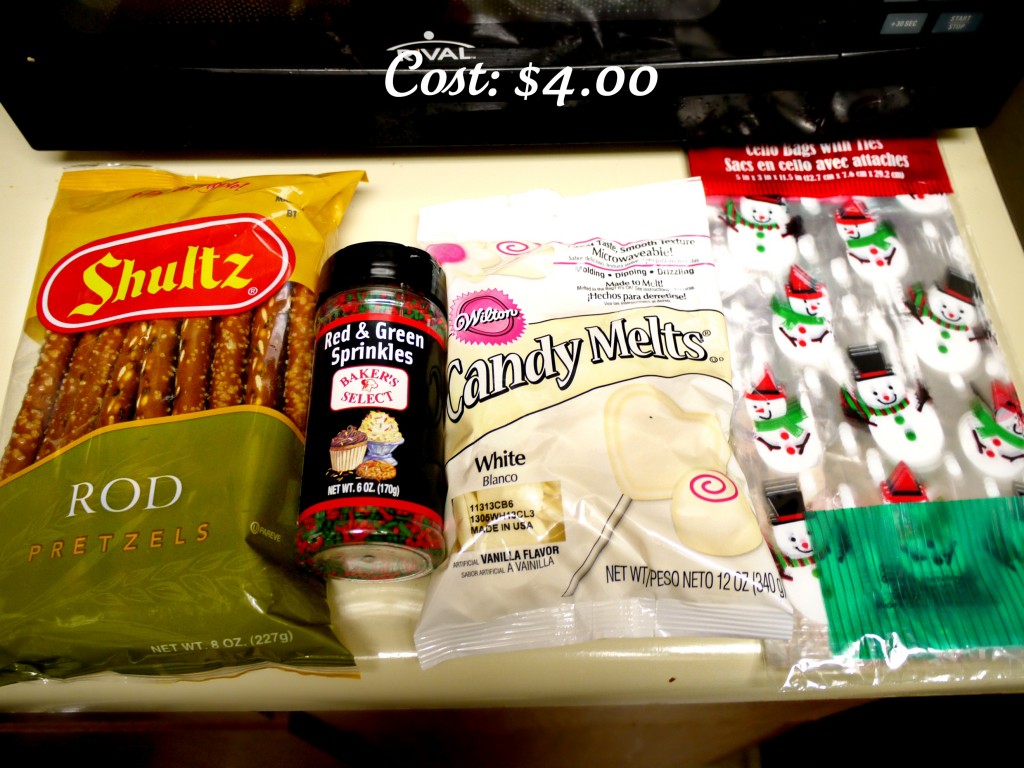 This is a VERY simple and yummy Christmas Frugal Craft! The whole project cost $4.00 to put together and you know that if you tried buying them at the store they would cost upwards of 5 times that! So enjoy as I show you how to save on making "Christmas White Chocolate Pretzels"
What You Will Need
1) Pretzel Sticks – I bought a bag at the Dollar Tree
2) White Chocolate Chips – I bought a bag at Michaels for $1.50 ( Had 40% off Coupon )
3) Cute little bags – Again picked them at Dollar Tree but only used $.40 Worth
4) Christmas Color Sprinkles – Again Dollar Tree – I ended up only using $.33 Worth
5) Tray with Foil that is lightly greased- $.20
What to Do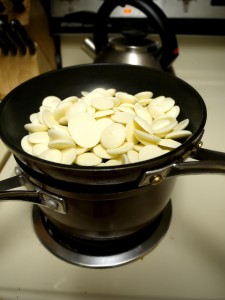 Melt white chocolate in the top of a double boiler, stirring constantly.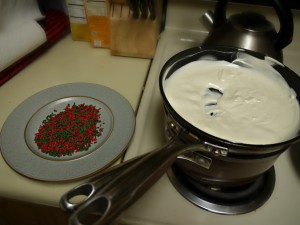 Dip pretzel halfway into the white chocolate, completely covering half of the pretzel. Roll in topping if desired, and lay on tray.
Continue the process until all of the white chocolate is finished. Place in refrigerator for 15 minutes to harden. Store in airtight container.
This is what they look like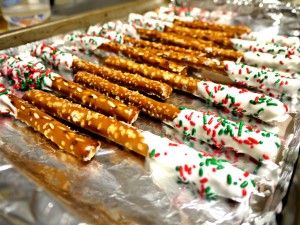 Not to shabby 😉
These are SUPER simple to make and perfect craft to do with the kids they can be in charge of the sprinkles 🙂
I packaged 5 per bag – I am thinking they will be perfect for stocking stuffers PLUS use some in gift baskets!!!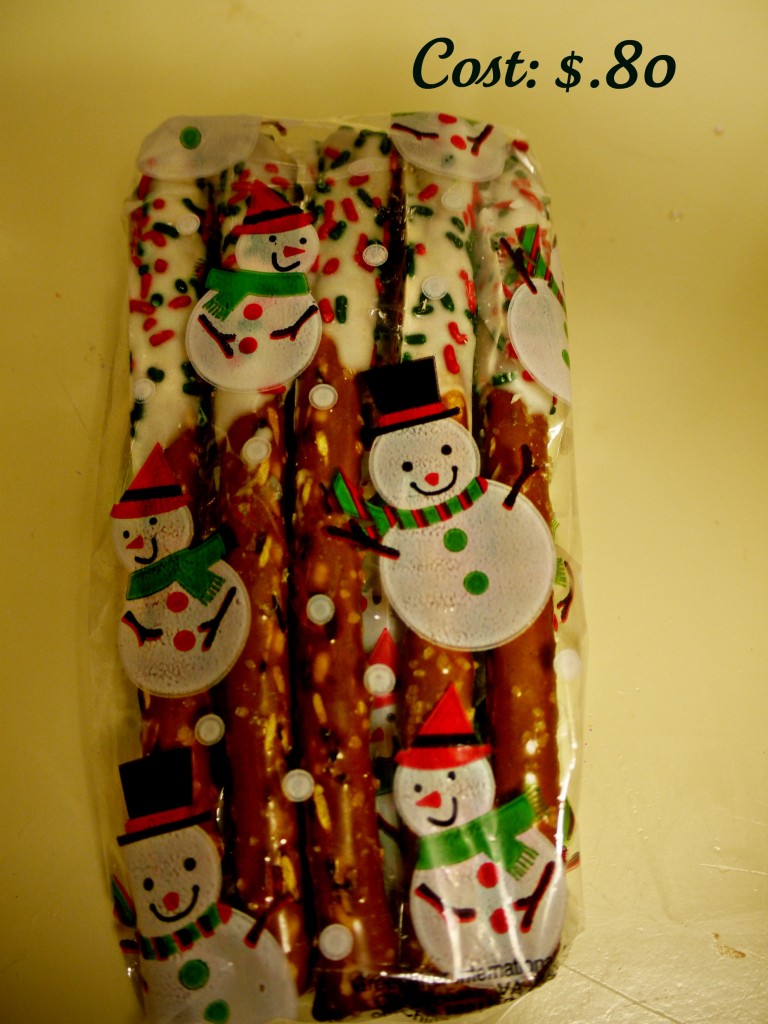 What do you think of this craft?
Looking for my Christmas Crafts? Head on over HERE