FREE Personalized Snowman Stocking Arrived Today!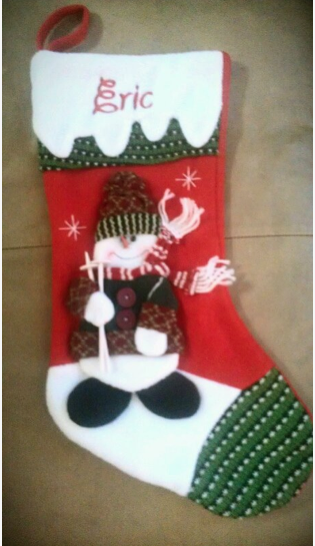 Look at what Fed Ex just dropped off!!!
The FREE Personalized Stocking I snagged from Walmart a couple of weeks ago
FREE Personalized Snowman Stocking (With FREE Store Pick-Up!) – GONE
I did three stockings in all and this is the first to arrive. I did pay $.98 shipping the other two stocking are suppose to be picked up in store. I am doing a little experiment to see which orders will be cancelled or not – pick up in store or shipped to one's house.
This is a $13.99 Value that only took 2 minutes to snag 🙂