How to Clean Up a Large Oil Spill in the Kitchen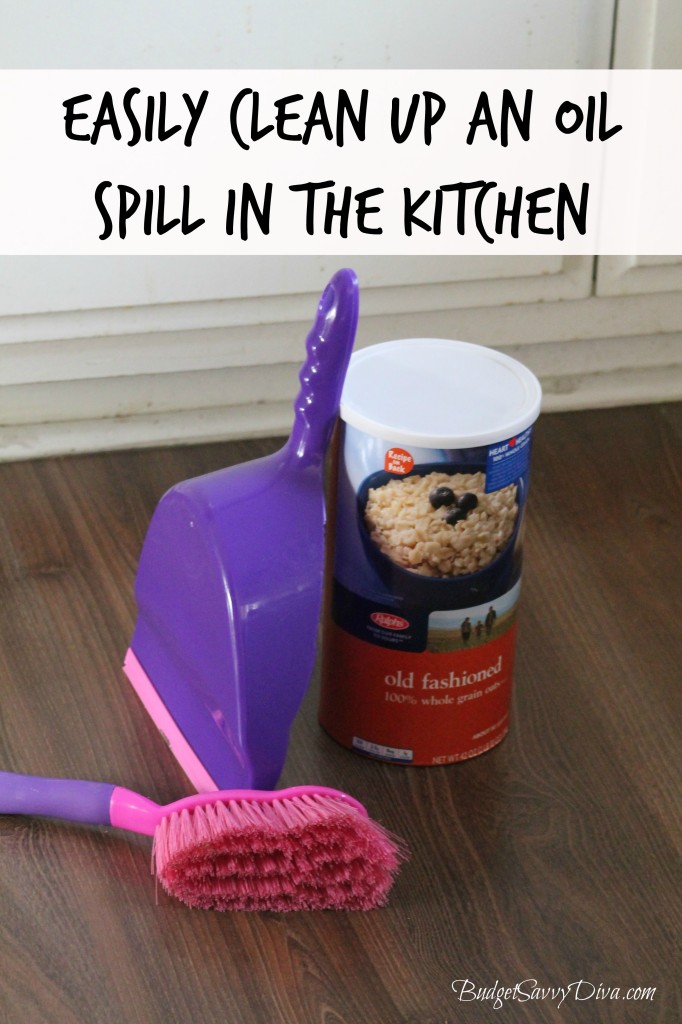 How to Clean Up a Large Oil Spill in the Kitchen
Pick up the large pieces of glass using a rag and throw them away.
Sprinke some cornstarch or oatmeal over the oil spill and let that sit for a little bit.
Then just sweep it up along with remaining glass.
If there is still a lot of oil left, you can repeat. But usually the first pass gets the majority of it.