The BEST Burger Ever Recipe

Make sure to repin this recipe
I love a good burger – it is pretty much my favorite thing ever. Another thing that I love are grilled onions. I seriously could eat grilled onions by the handful – there is just something about them that are addicting.
I also made an aioli for the burger as well – an aioli is a fancy way to say mayo with something mixed into it.
This burger works on every level of awesome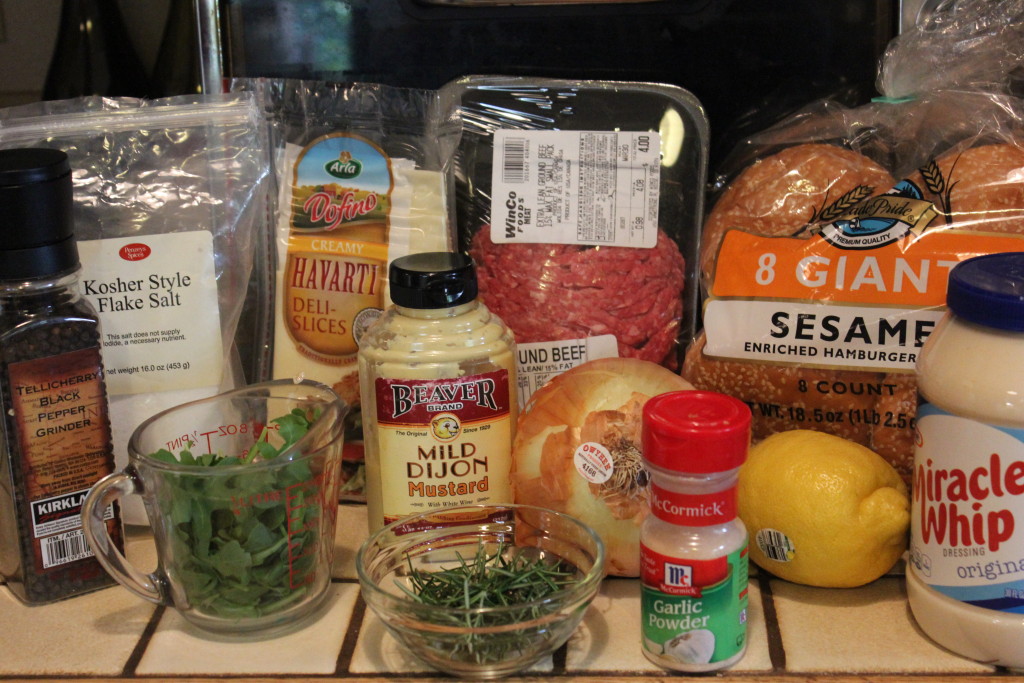 To make this dish gluten free make sure to use gluten free buns – I love to use Udi's Gluten Free burger buns – I think they hold up really well and have a similar texture to normal burger buns.
Because this is the BEST burger ever I like to use nice burger buns – not the $.88 pack of buns but the more artisan buns.
You can change up the cheese you use – I used havarti since it melts well and is creamy which I thought would pair well with the flavor of the arugula.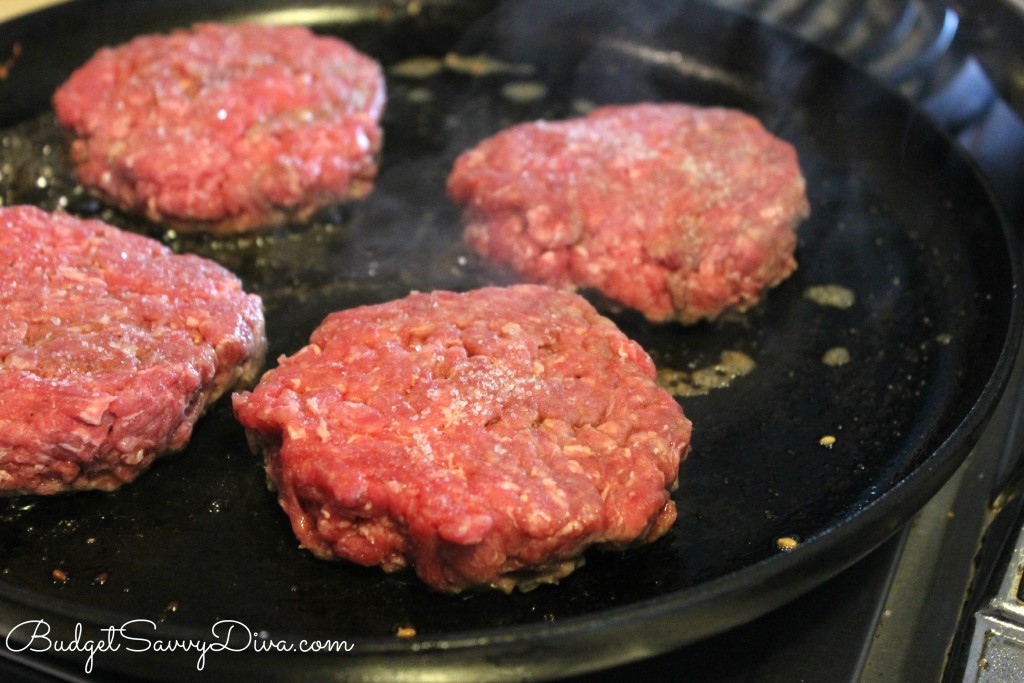 It is important to get a good crust on the burger – it helps keep the flavors in – use hotter heat on each side of the patty – they lower the heat until the burgers are cooked to your liking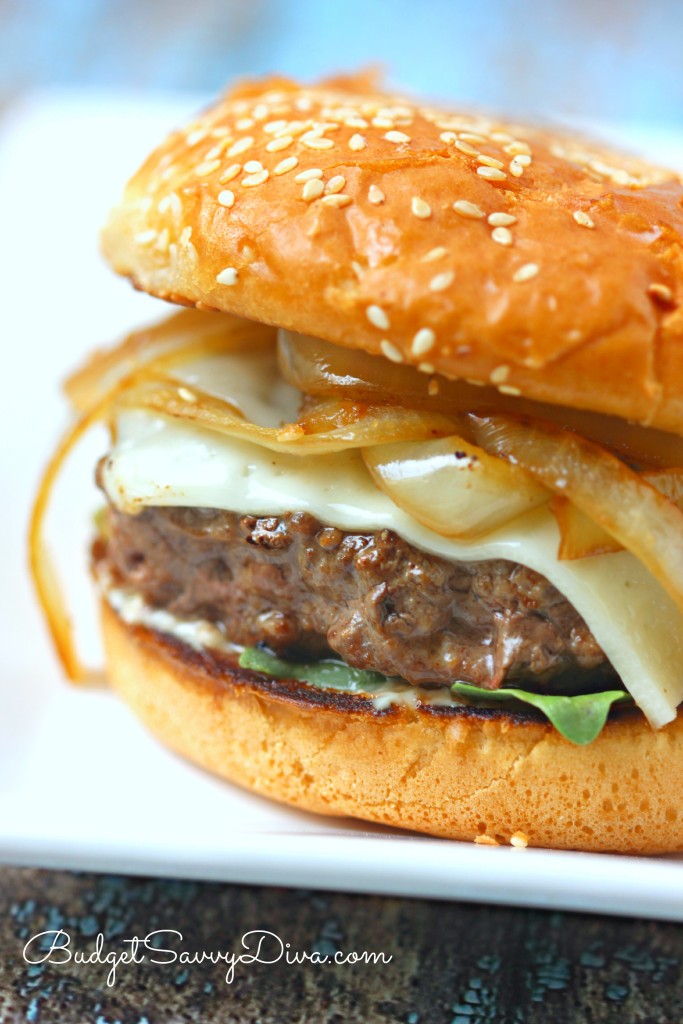 If you do make the The BEST Burger Ever Recipe please let me know what you think 🙂
Love You Guys!
The BEST Burger Ever Recipe
Ingredients
2 Tbs. extra-virgin olive oil; more as needed
1 large sweet onion, thinly sliced
Kosher salt and freshly ground black pepper
⅓ cup mayonnaise
1 Tbs. Dijon mustard
1-1/2 tsp. fresh lemon juice
1 tsp. finely chopped fresh rosemary
garlic powder
1 Pound ground beef
4 slices Gruyère cheese
4 good-quality hamburger buns or rolls, split
fresh arugula leaves
Instructions
In a skillet over medium heat - add about 1 Tablespoon of oil - add onions - cook for about 12 minutes - you really want them brown and soft. Lightly salt and pepper
In another skillet - cook the burgers - add rosemary to the meat season with a little garlic powder - it will take about 10 - 15 minutes to cook the burgers so plan accordingly
Toast the buns
In a bowl - combine the following well - mayo, Dijon, and lemon juice
Once the burgers are cooked top with cheese
Place the mayo mixture on the bottom of each bun then arugula, burger then top with the top bun
Enjoy!
Recipe is from HERE