My Morning Routine #SensitiveSmiles
This shop has been compensated by Collective Bias, Inc. and its advertiser. All opinions are mine alone. #SensitiveSmiles #CollectiveBias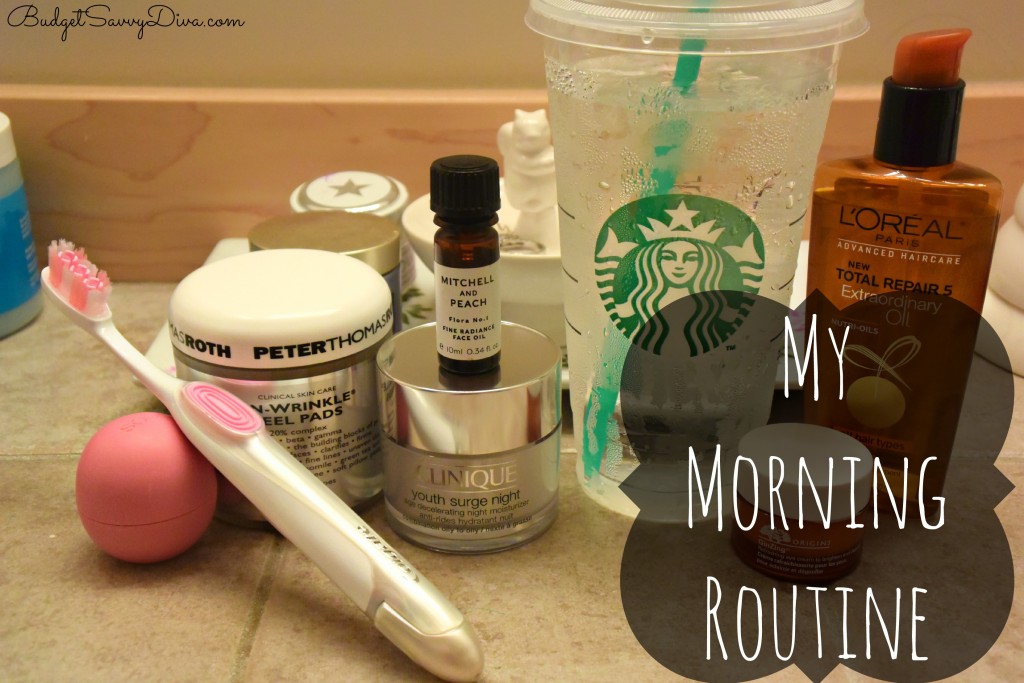 From a early age I started having a morning routine. I do not know about you but I am not a morning person so having a routine that I follow each morning to get me going.
I thought it would be fun to show you what my morning routine is – and please let me know how you get ready in the morning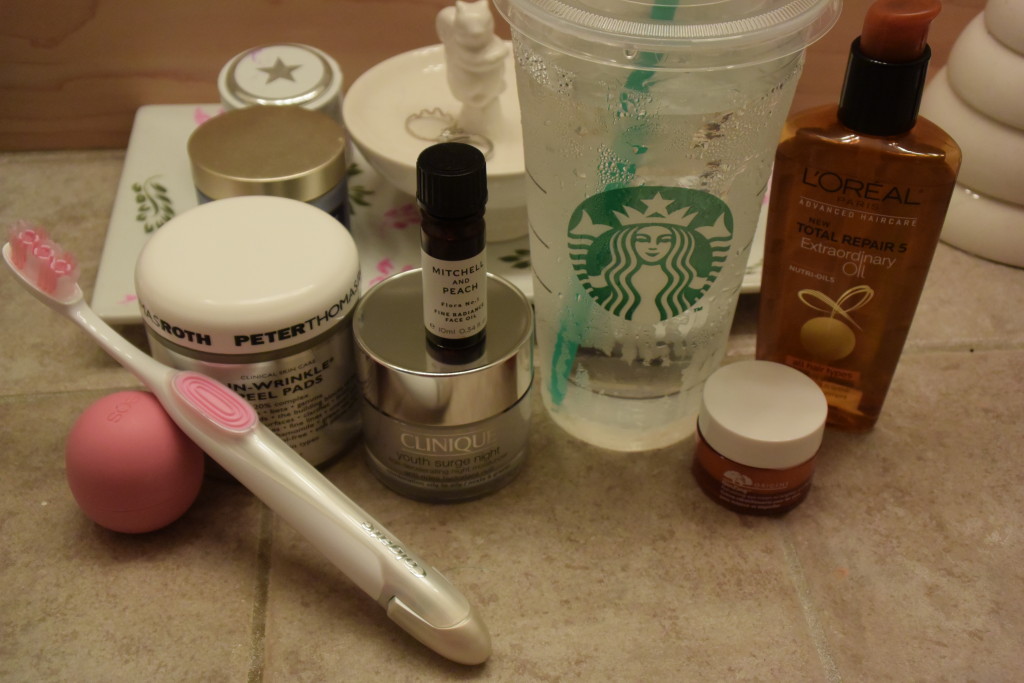 Let's go from right to left –
1) Brush My Hair and Using Hair Oil – I brush my hair then add a pump of oil – I love my hair shiny and smooth.
2) Eye Cream – I use an eye cream ( something with caffeine) to wake up my eyes — to battle under eye bags.
3) Ice Water – I do not drink coffee so I love to drink a large glass of ice water to wake up – though it causes problems with my teeth sensitivity ( but I found something to help with that)
4) Face Oil – I love to use 2 – 3 drops on my face – I have dry skin so I try and help battle the dry skin
5) Face Lotion – I use a anti-aging face cream ( got to keep those fine lines at bay 😉 )
6) Light Face Peel Pad – I do this every other day
7) Colgate Sensitive Toothbrush and Sensitivity Pen – I have noticed that I have had teeth sensitivity when I have anything cold or too hot
8) Lip Balm – Got to keep my lips from keep too chapped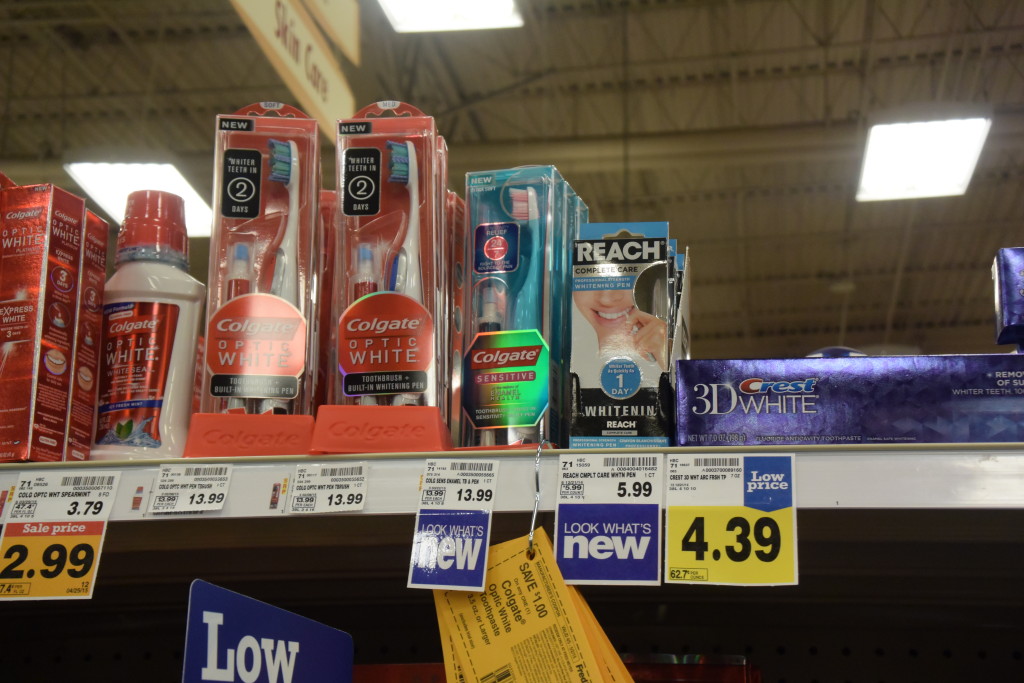 I found my Colgate sensitive toothbrush and sensitivity pen at my local Fred Meyers – I found it in the toothpaste line. The Actis Enamel Pen blocks sensitivity at the source of pain. Simply: Brush, Apply, Go.
It really has helped me with my teeth – for a while when I would drink or eat anything too hot or too cold I would have pain in my teeth. Since using the  Colgate sensitive toothbrush and sensitivity pen I have been able to drink and eat anything I want.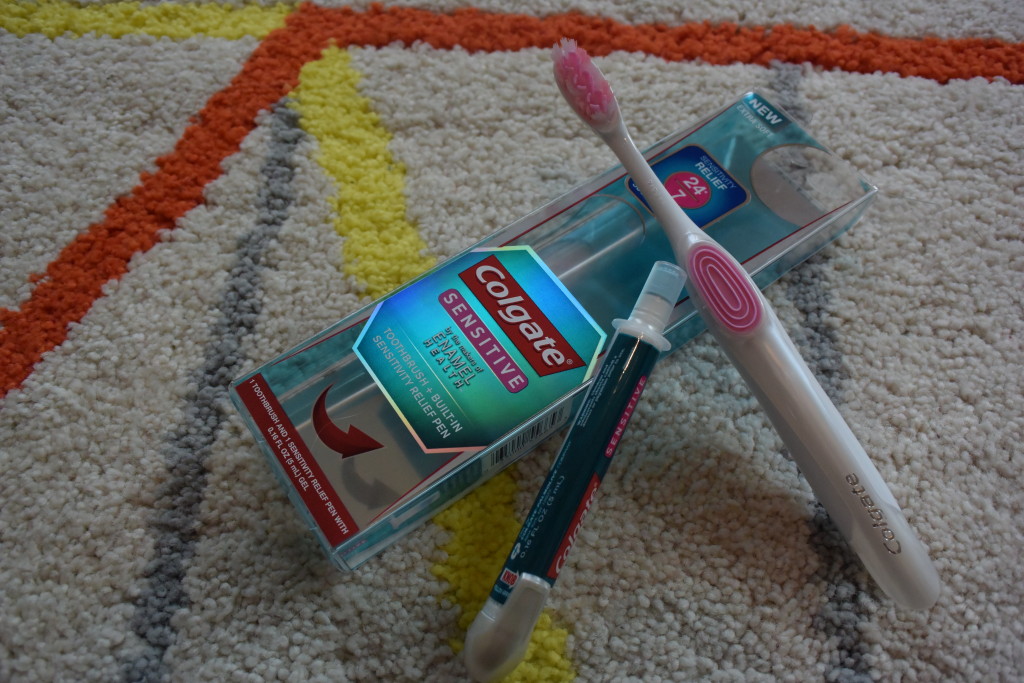 Make sure to check your local Kroger store may offer digital coupons for the Colgate Sensitive Toothbrush and Sensitivity Pen so make sure to check it out. It is supposed to give you sensitivity relief 24/7 when you continue to use it. Plus it is SUPER easy to use.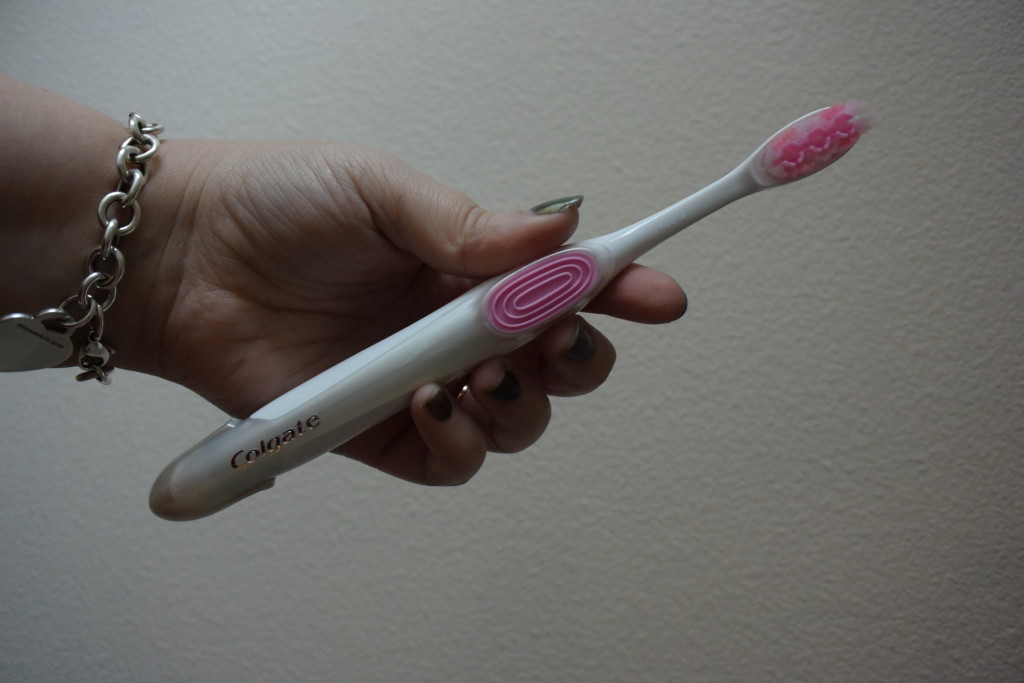 For more information about these products, check out Colgate.
Do you ever get tooth sensitivity? What are your favorite hot or cold drinks?