How To Give Your Mom A Relaxing Personalized Spa Pack #BestMomsDayEver
This shop has been compensated by Collective Bias, Inc. and its advertiser. All opinions are mine alone.
#BestMomsDayEver #CollectiveBias

Can you believe that Mother's Day is almost here!
Since I was little I always loved giving my mom personalized gifts. Over the years I have learned that the best type of gifts are not only something my mom would want but she would be able to use it again and again. I put a lot of thought into what I place in the "basket" – the main thing you need to focus on is what theme you would like the basket to convey but it is also important to choose the right card.
I went to my local Walmart since I knew they would have everything – and they totally did – everything you see in the gift above I bought at Walmart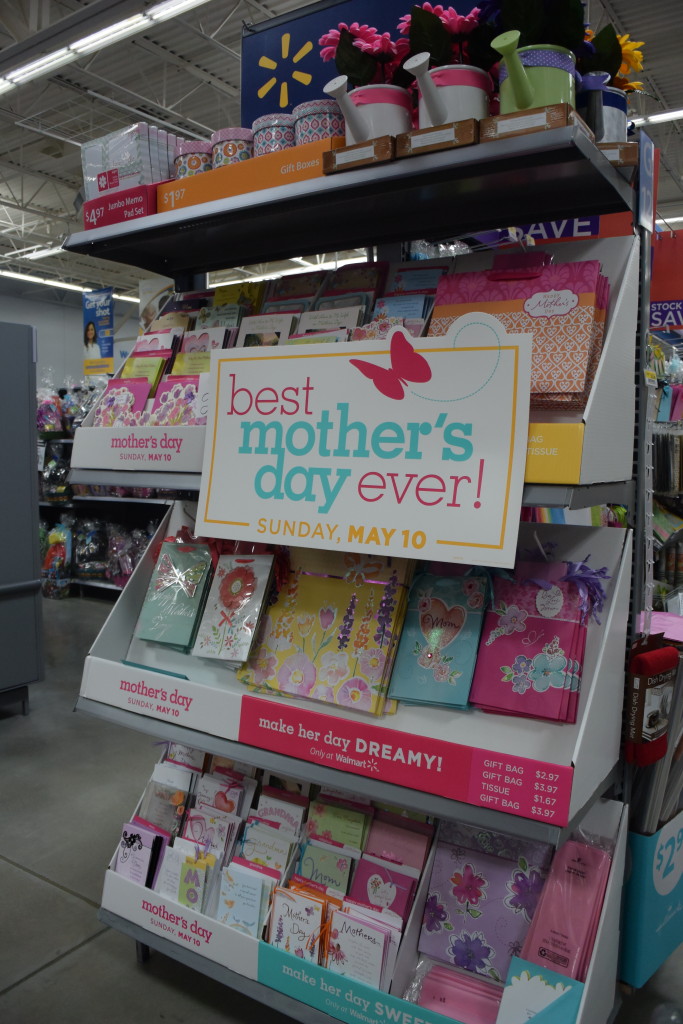 What I love is that "One Stop Shop" Mother's Day from American Greetings is easy to find at Walmart – I was able to get the perfect card and tissue paper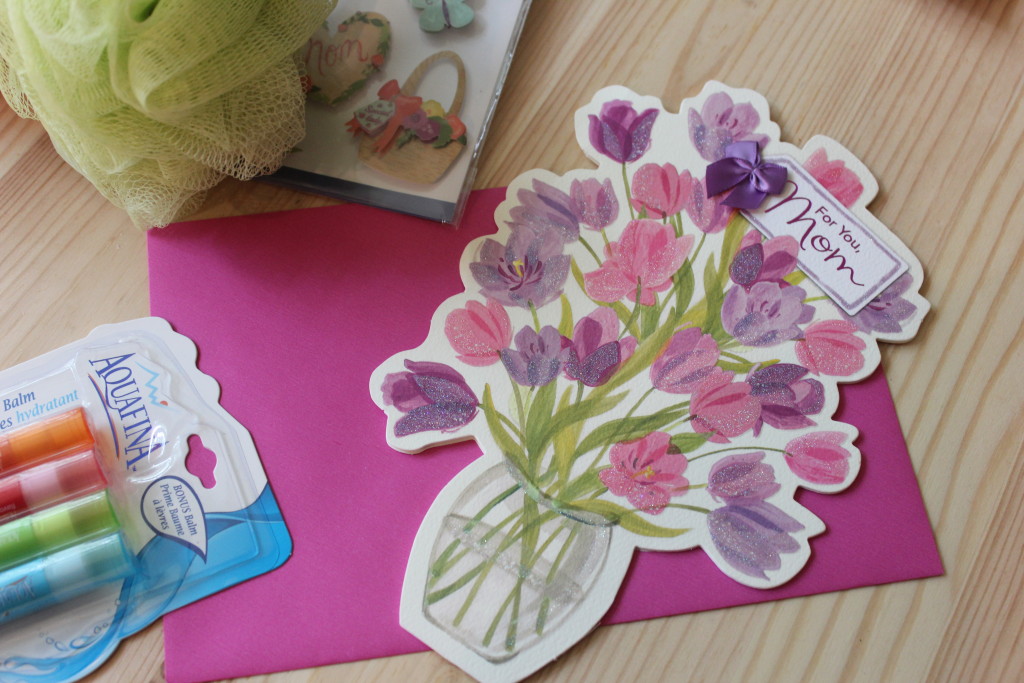 How cute is the card I found – there were so many to choose from. As you can see in the picture you can find an American Greeting card perfect for your mom or grandmother
Now to make the gift "basket" I decided not to get a basket but buy a gardening planter. Not only does it serve the purpose of the gift but also can be used again. I am personally not one who likes baskets to pile up at home
Here is a layout of everything I bought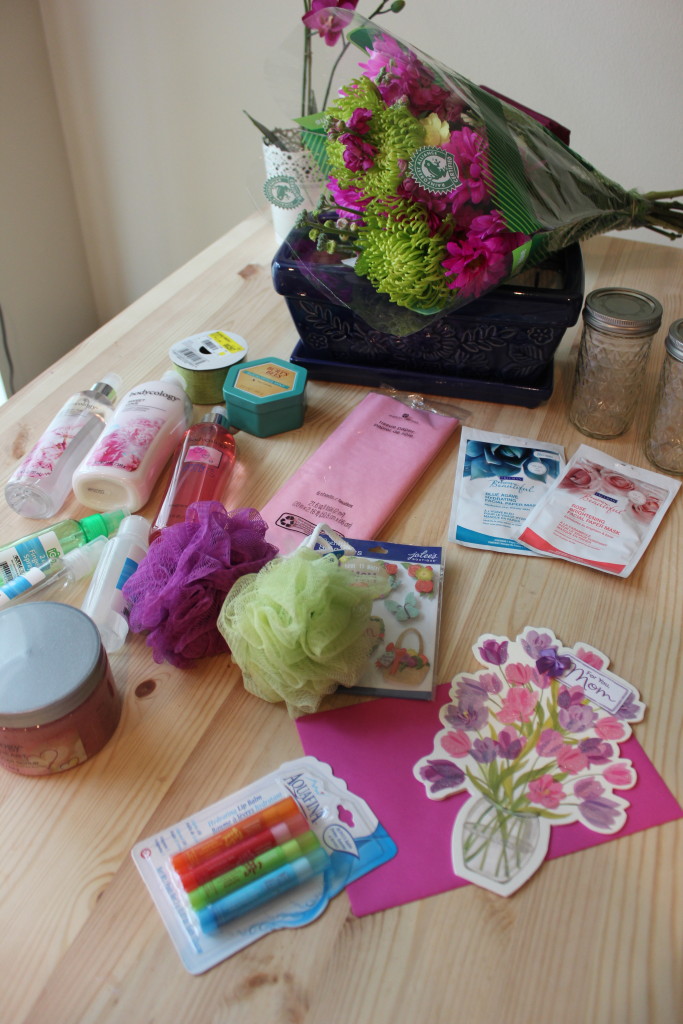 I wanted this to be a spa relax day – so I got everything my mom would need to achieve that.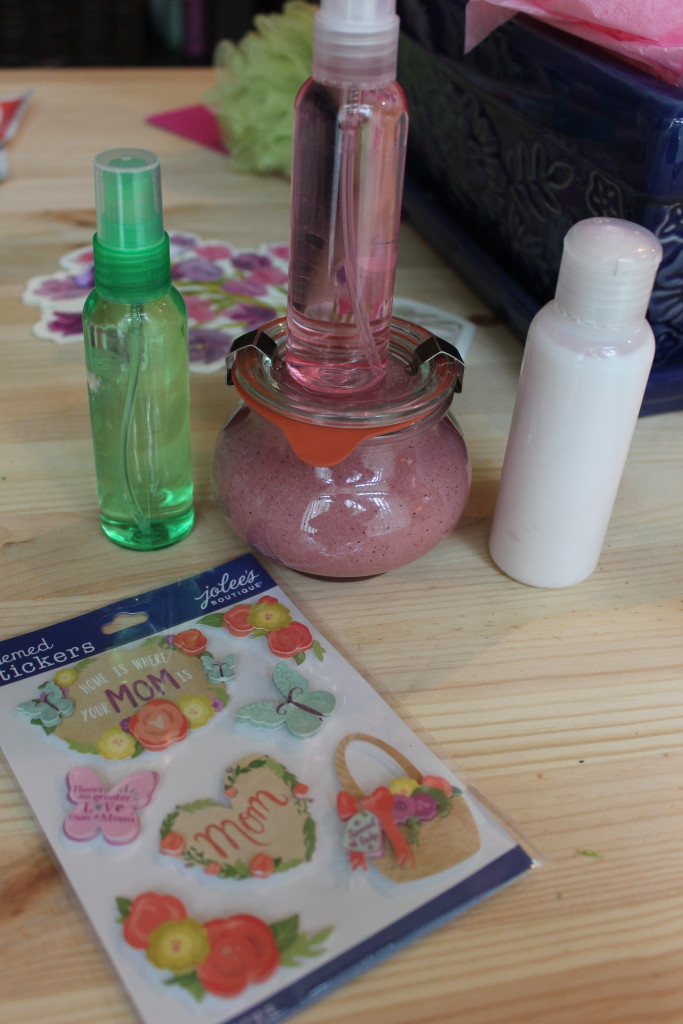 I went to the travel section and picked up a couple spray bottles and lotion bottle – this way when my mom is done with the gift she can use the bottles for travel. I reused an old glass jar to place sugar scrub ( it smells amazing)
To give these gifts a more "mom" theme I went to the paper craft section at Walmart and got Mom Themed Stickers to place onto the gifts – the stickers are great way to personalize but they are not permanent so they can be removed.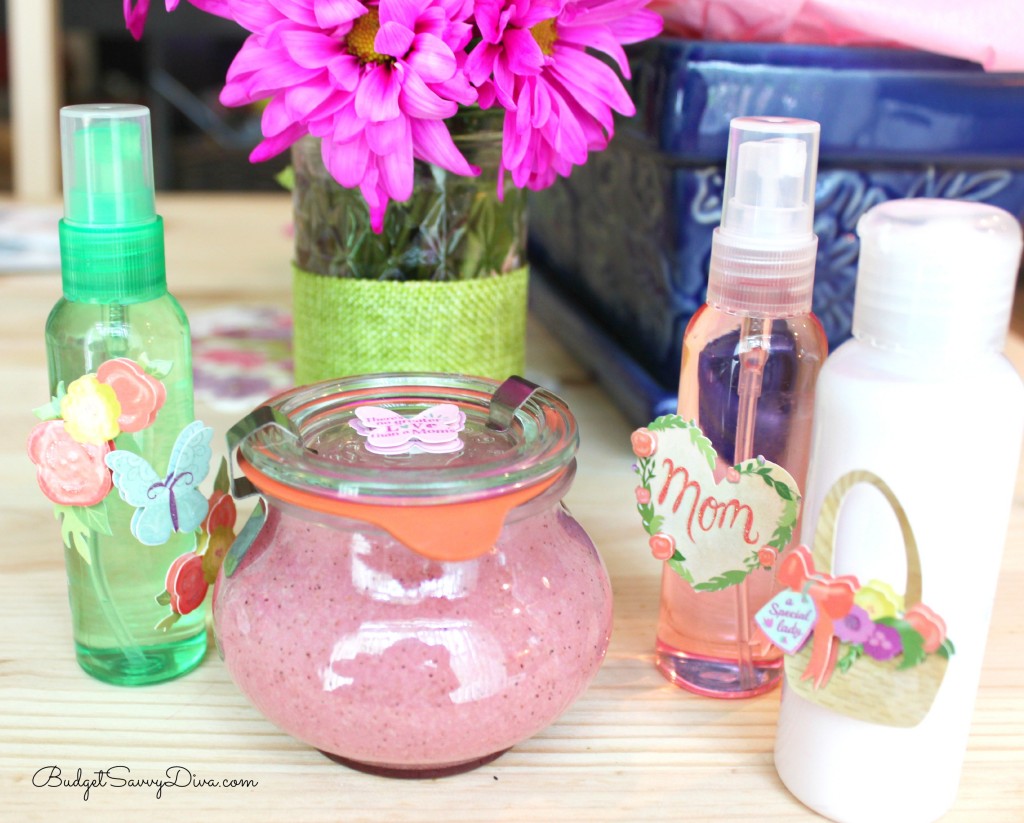 Now this is perfect for my mom 🙂 I also got 2 mason jars and filled them with filter water and a bit of sugar ( the sugar helps the flowers live longer) and separated the flower bouquet into each – I love how frugal the bouquet cost – ONLY $10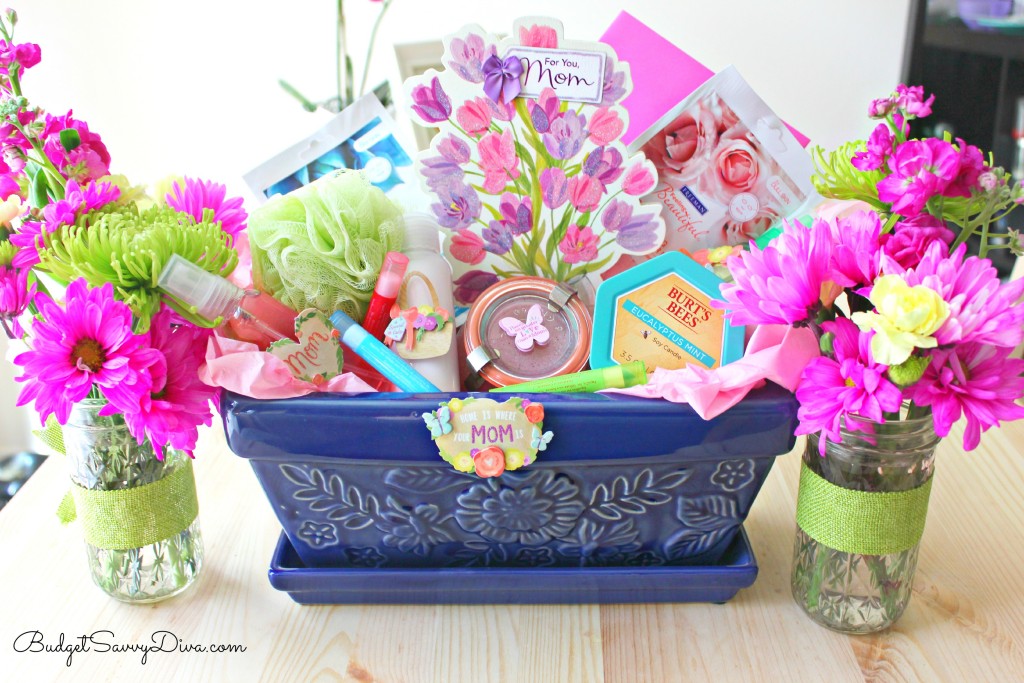 See how it all comes together – I bought a relaxing candle, some face masks, and tons of lip balms ( you can never have enough) – of course the star of the show the American Greetings card in the middle – the card itself really influenced the color palette for the gift .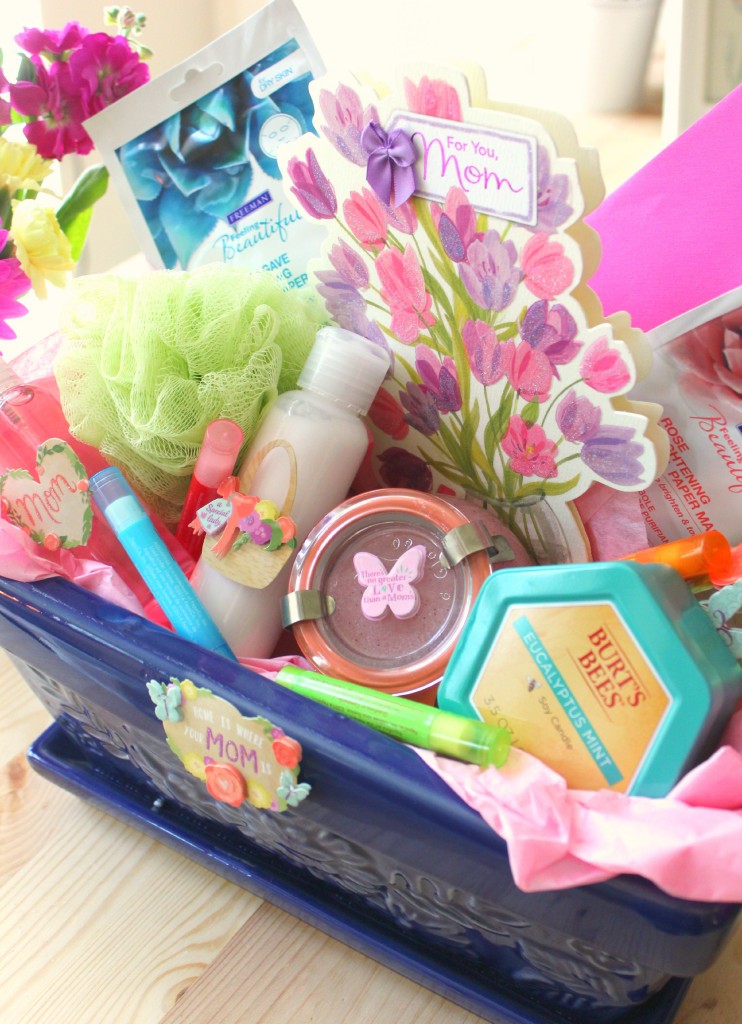 How are you planning to make this Mother's Day the Best Day Ever?