My Ghost Story – Proof of a Real Ghost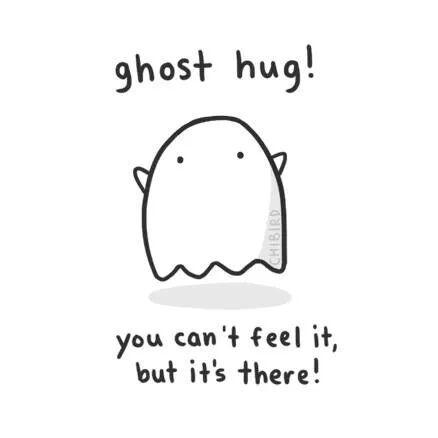 So I been wanting to share these stories for a while – and so I decided to film it 🙂
Here is the story
Now I talked about a picture. So a little background for the picture below – I was at the Pittock Mansion ( which is a turn of the century mansion in Portland, OR – for the past 50 years it has been an open museum after the city bought the home when it  was in disrepair). You can walk around all the rooms in the home that are themed to how it would look when the home was in the prime of life.
I was in the dining room – only Eric and myself were downstairs – we went right when it opened and there was only one other group the whole time we were there – it was a male and a few kids who were upstairs.
I took one picture of the dining room – I was behind the rope – (the one to the left) – but I was unhappy that it ended up blurry – so I took another picture same angle about 5 seconds later. You can see the slight movement of Eric behind me
We went on with the self guided tour for another hour and left. It was when I got home I saw the image in the picture
Both pictures are unedited except for the arrow I added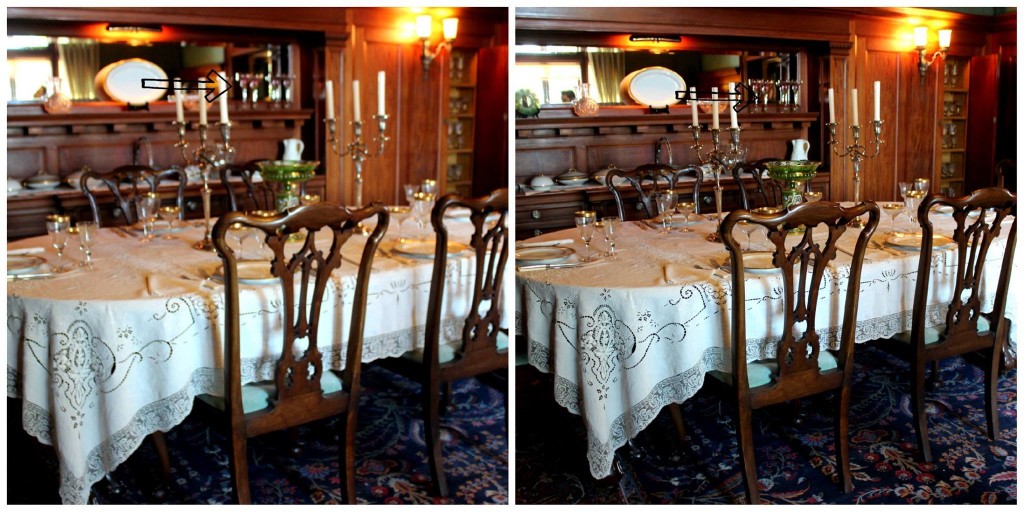 Here is a close up – I changed the lightening so you can see the image easier
– Behind the glass you can see the reflection of a half of a face ( face/ear/and hair)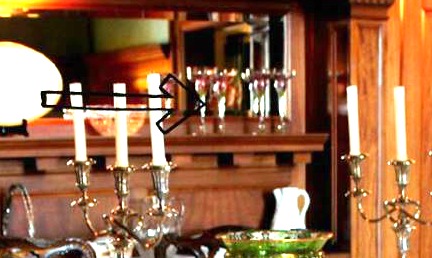 here is the image I happen to take right before – again there was no one else around – the 2 people working at the mansion were in the front at their desk ( we were in the back of the home)
Look at the same place between the 4 glasses in the mirror – nothing. The time between the shots under 5 seconds – I did not change my position either.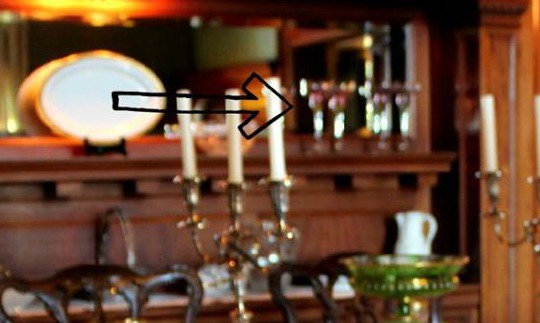 Next to the dining room is where this EVP recording was taken – check it out 🙂
I would love to know your thoughts on ghosts  – I personally still do not know what to believe.