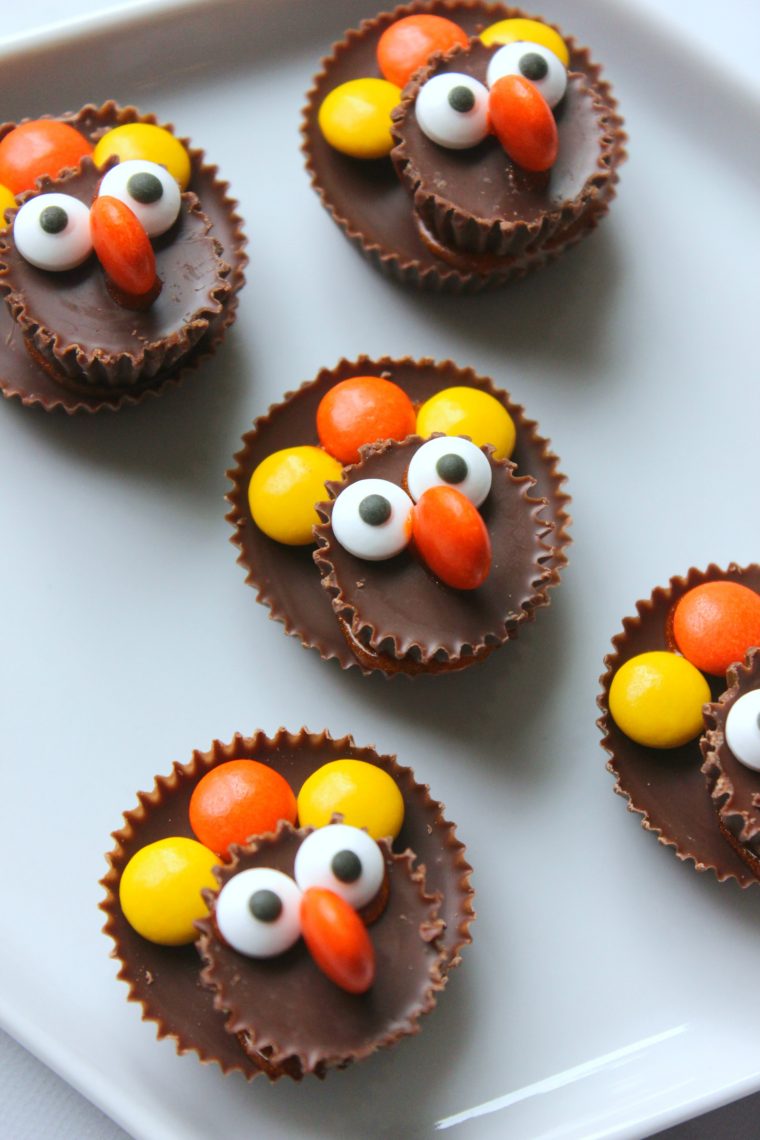 Are these not the cutest turkeys EVER! I was so excited to make these little babies for my family. I have seen something similar on Pinterest and thought – this is my level of difficultly. The hardest part of making these turkeys is not eating them while you are making them. I did have issues though keeping those noses to stay up. I used gel icing to put everything together but the nose wanted to fall over. I had to kinda wait till the gel really took hold. I do not know how to fix that problem if you figure out a way let me know.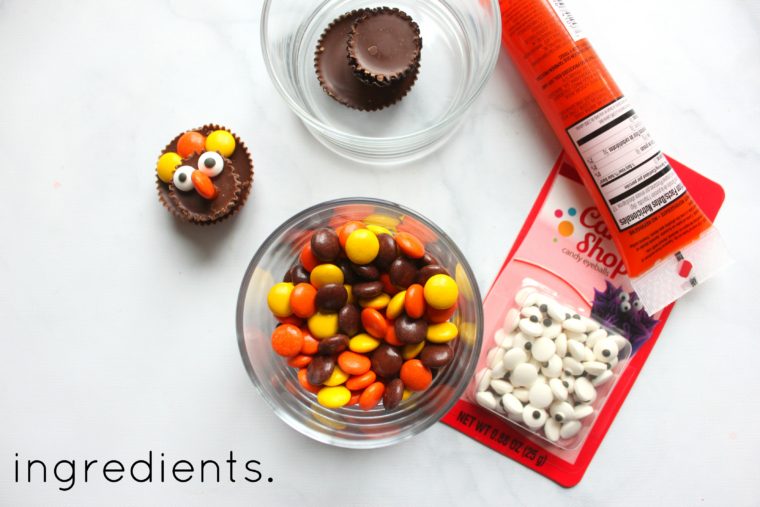 I really think these would be perfect to bring to your Thanksgiving celebration – they would also be perfect for kids to make.If you want me to make more Thanksgiving type treats let me know. Eric took the turkeys to work and his boss love it ( even sent a photo of them to his wife). I always love to know how others react to treats that I think are cute – you know what I mean.

If you do make the Reese's Turkeys please comment and let me know how it goes.
Reese's Turkeys
Ingredients
Reeses - Small and Large Sizes
Reeses Pieces
Candy Eyes
Gel Icing
Instructions
Using the gel icing attach candy eyes to the small reeses. Use the icing to place a reeses piece as the nose.
Attach the small Reese to the larger Reeses with icing.
Using the icing again attach reeses pieces to the top of the large reeses ( so it looks like feathers)
Enjoy