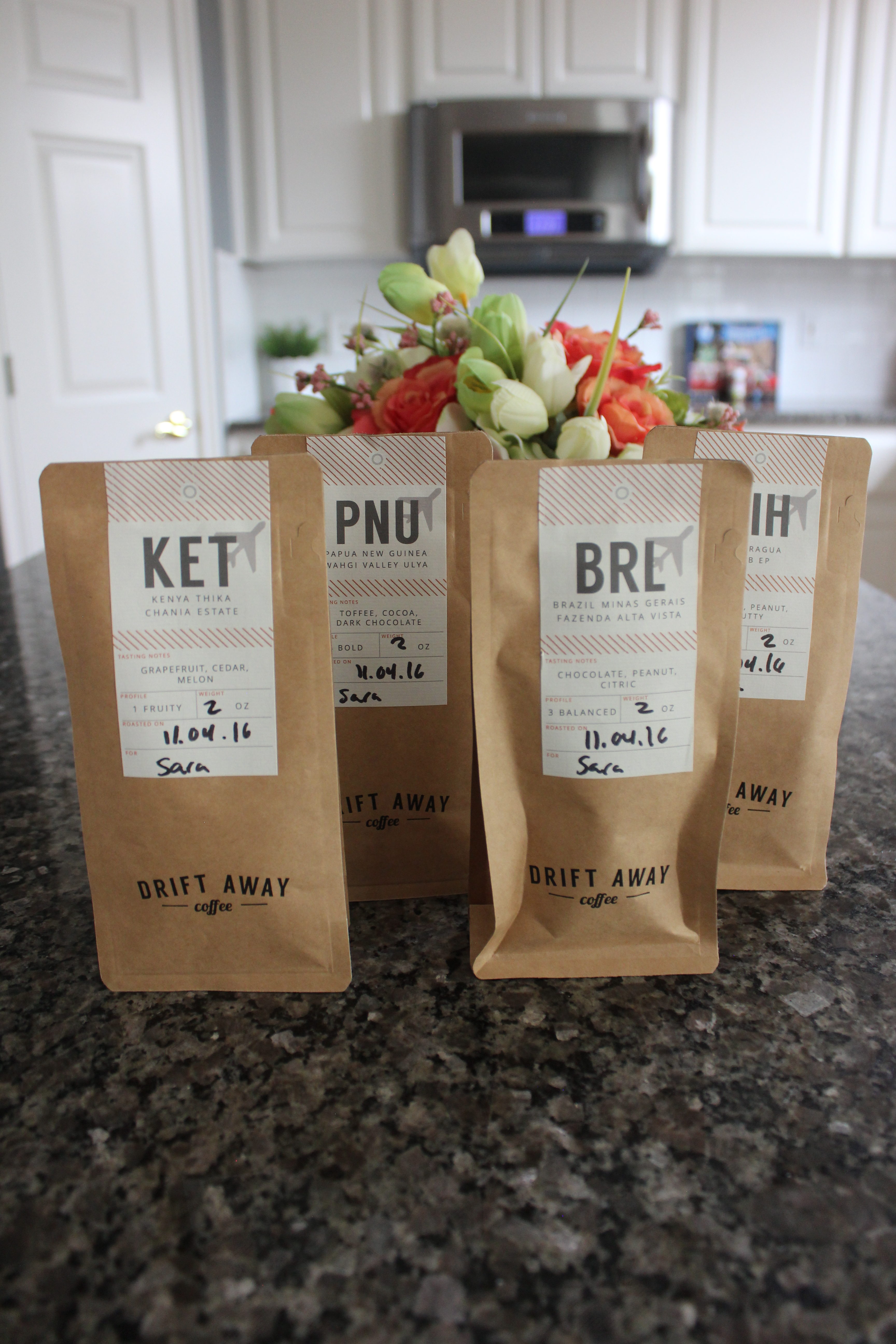 If you have a coffee drinker on your holiday shopping list, be sure to check out this great idea for a holiday gift this year!
What makes Driftaway unique is our special approach to "taste matching." We send our customers a sample pack of four different coffees from around the world, and each customer rates the coffees. This kit also exposes people to the different tastes coffee can have, based on where it's from and how it's been roasted. So it's part-fun & part-educational! From then on, customers only get coffees belonging to the profiles they like. And we change the coffees each month, so it's a great way to try new coffees out – while knowing that it's always something you will love!
While we've only been around since 2014, people are starting to take note. We've been featured on Gear Patrol, Food52, the Kitchn, and Coffee Review. And we've recently added features to our site so that you can now rate and review every coffee you get, and keep track of your favorite & not-so-favorite coffees! Your coffees will get even more personalized to your taste, and you can know your coffee palate better!
Our gift options include gift subscriptions, e-gift cards and gift sets that include brew kits, with a variety of delivery options. The subscription prices start at $36 and vary based on quantity and subscription length.
This post is part of the Budget Savvy Diva Holiday Gift Guide 2016 – make sure to check it out! Disclaimer – This product was provided for free so I could get some great photos and add it to this list. Nothing is posted that I have not checked out myself. Everything on this list is something I would buy myself.