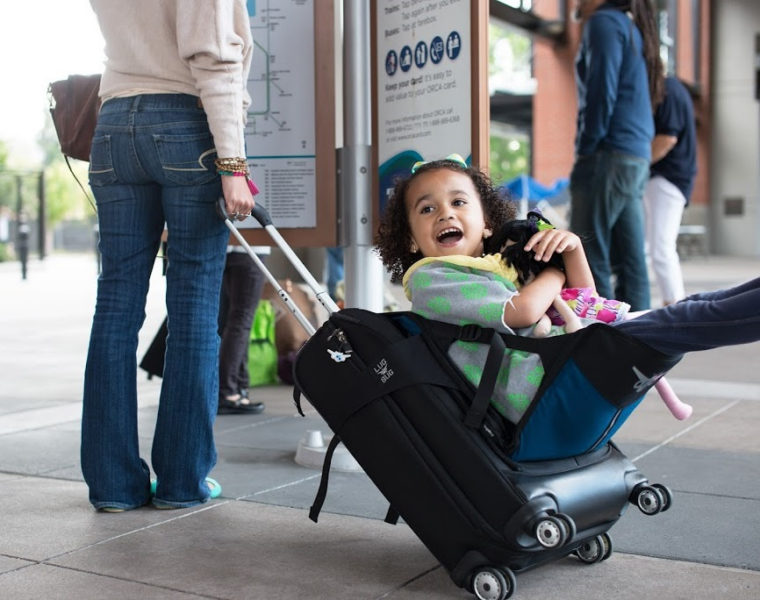 We are planning on traveling a ton with the twins. A big reason for this is much of our family is spread out among 3 different states. I have seen Lugabug before so I was so excited when they reached out to me to be part of the guide.
Traveling with kidscan be stressful. Between juggling the kids, car seat, stroller, etc. you cannever have too many hands. Meet Lugabug. The easiest way to carry your childwhile traveling. Lugabug – a snug seat for tired feet – is a child's travelseat that secures to luggage – creating the experience of fun, safe andefficient transport for kids. It's a collapsible, economical and multi-purposefamily travel accessory for quality-conscious buyers who prefer a compactproduct that minimizes their load – not adds to it – and reduces chaos whiletraveling.
This post is part of the Budget Savvy Diva Baby Gift Guide- make sure to check it out! Disclaimer – This product was provided for free so I could add it to this list. Nothing is posted that I have not checked out myself. Everything on this list is something I would buy myself.