Summer BBQing With Smithfield® Bratwurst
Sponsored post written by me on behalf of Smithfield®. The opinions and text are all mine.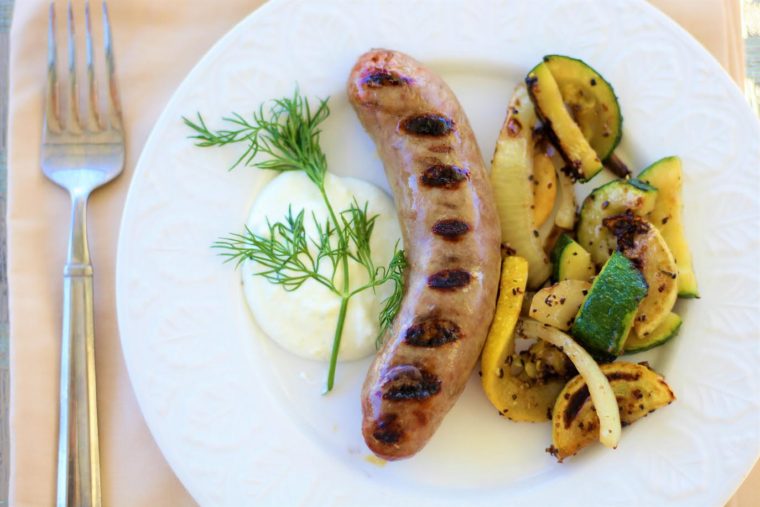 With the end summer comes wonderful warm evenings BBQing tasty meals while spending time with friends and family. This past weekend, I went to my local Kroger grocery store to find some delicious food to grill. I picked up a package of Smithfield® Craft Collection™ Yuengling® Bratwurst, some fresh veggies to have on the side, and Yuengling Traditional Lager to complete this perfect summer meal.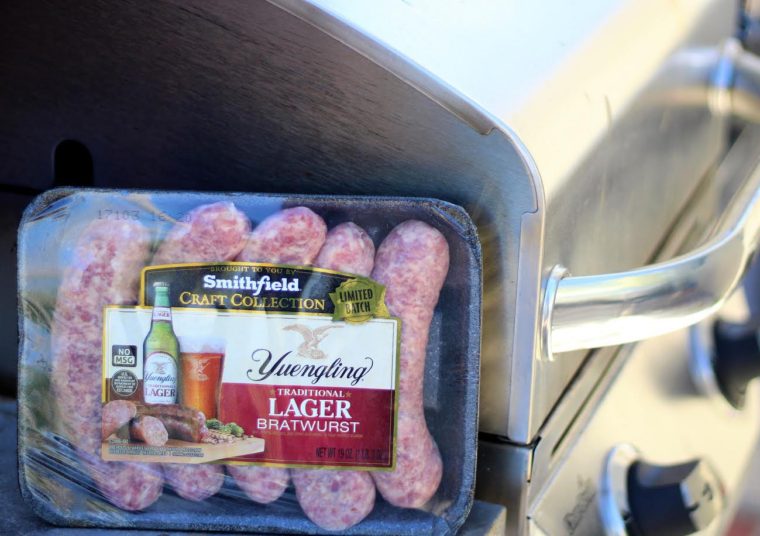 Smithfield® Yuengling® Bratwurst are premium cuts of pork with the perfect blend of sweet and savory spices, are MSG free, and infused with real Yuengling Traditional Lager, making for an extraordinary taste! These bratwurst not only taste very fresh and delicious, but are also a great value, with a single package having five large bratwurst. Smithfield Yuengling Bratwurst taste great cooked on the stove top, but have that perfect summer grill taste when done on the BBQ. Once BBQed, these bratwurst are juicy, savory, and have a perfect subtle sweet taste that comes from Smithfield's spices and from Yuengling Lager's roasted caramel taste. I paired my bratwurst with grilled onions, squash, and zucchini, all seasonal summer vegetables. To go along with my bratwurst, I also created a simple tzatziki dip. This cool dip has a summer feel, and goes well with Smithfield Yuengling Bratwurst's taste combination of savory and sweet.
Simple Tzatziki Dip Recipe
Ingredients
1/2 cup of Greek yogurt
¼ of a cucumber
1 tsp garlic salt
1 tsp dill
Optional: Fresh dill to top
Directions: Blend all of your ingredients in a food processor, and serve on the side with your Smithfield Yuengling Bratwurst. Top with fresh dill for added flavor.
To tie your tzatziki dip, Smithfield Yuengling Bratwurst, and veggies all together for a complete meal, I recommend coating your veggies with oil and fresh dill while cooking for a tangy and fresh summer taste. Of course, when you have a summer BBQ, you need the perfect lager on hand to pair and share with your loved ones. Nothing says summer like enjoying food and conversation with friends, listening to music and watching the sun go down, while also sipping a beer that was made to be perfectly paired with your dinner.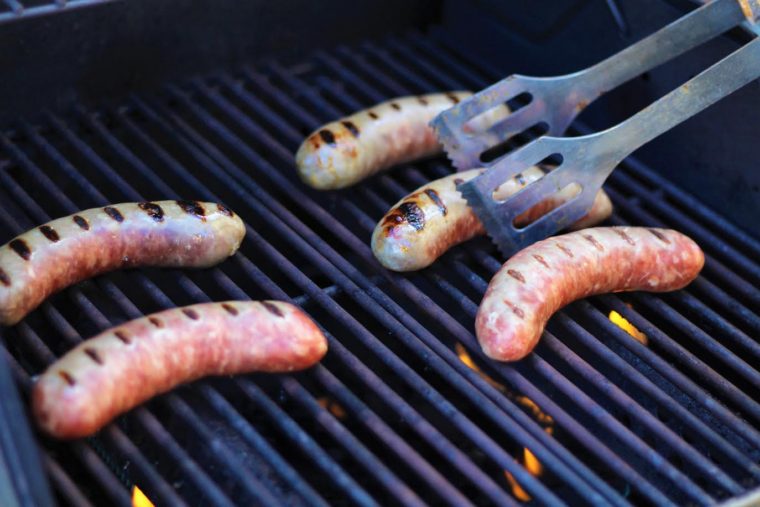 Yuengling Lager
Since Smithfield Yuengling Bratwurst is infused with real Yuengling Lager, these two items were made for one another! Yuengling Traditional Lager (also available in Yuengling Light Lager) is the traditional beer from America's oldest brewery in Pottsville, PA. This lager has a rich amber color and delicious roasted caramel malt, giving it a subtle sweetness ideal for pairing along with grilled bratwurst. This medium-bodied lager is only 140 calories per bottle, and is incredibly refreshing served ice cold on a warm summer day.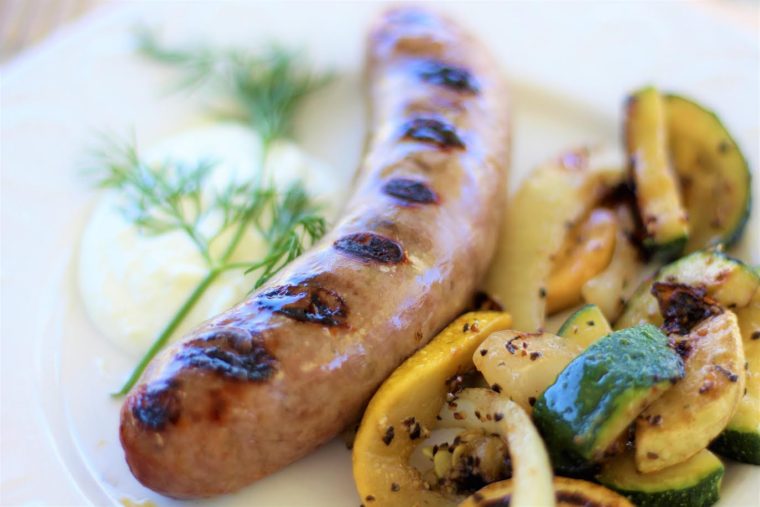 Where to Find Smithfield Yuengling Bratwurst and Yuengling Lager Plus Coupon
You can find Smithfield Yuengling Bratwurst and Yuengling Lagers at Kroger stores and Kroger banner stores, such as Ralph's, Dillons, Food 4 Less, Bakers, and many more. Currently, you can save $1.00 when you purchase ONE Smithfield Yuengling Bratwurst. You can find the coupon to use at Kroger stores by clicking on the link below:
https://kroger.softcoin.com/programs/kroger/digital_coupons/?origin=DigitalCoupons&banner=Kroger
To learn more about Smithfield Bratwurst by visiting http://www.smithfield.com/products/bratwurst/. You can also find Smithfield on Facebook and Twitter.
To learn more about Yuengling Lager and their other products, you can visit their site at https://www.yuengling.com/. You can also find them on Facebook, Instagram, and Twitter.