My New Computer – I am in LOVE!
This shop has been compensated by Collective Bias, Inc. and its advertiser. All opinions are mine alone. #LoveYourPC #CollectiveBias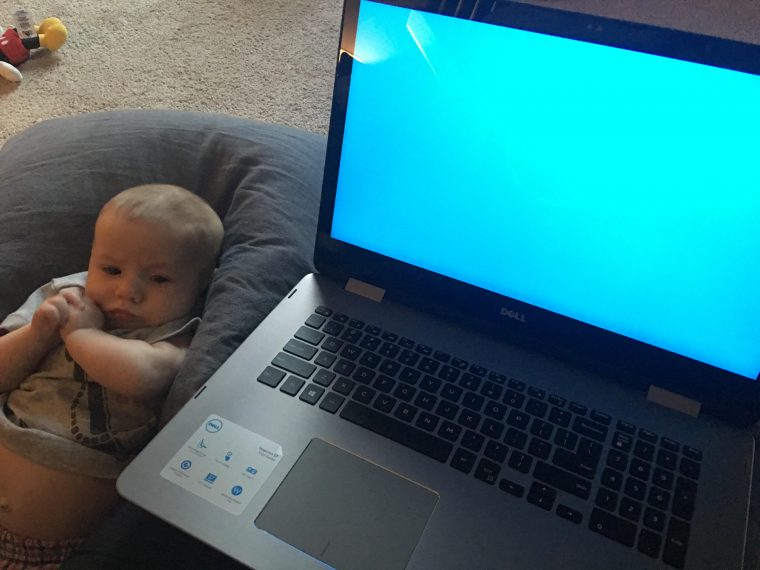 I love my babies.  They are growing so fast and developing right before my eyes.  I'm so grateful that I can blog about them regularly and keep this record of their lives to look back on and to cherish.  One of the things I do is take daily photos of the twins together as you may have seen.  Since my pregnancy (and even in anticipation of being pregnant) I have amassed an assortment of adorable clothes for my children for various ages and have taken advantage of every clearance sale and promotion I could for a budget savvy approach to maximizing the cute factor on my darling babies.  It's extra work to dress them up nice and then to get them to pose for a picture, but it's all worth it.  And it's just one aspect of my busy day.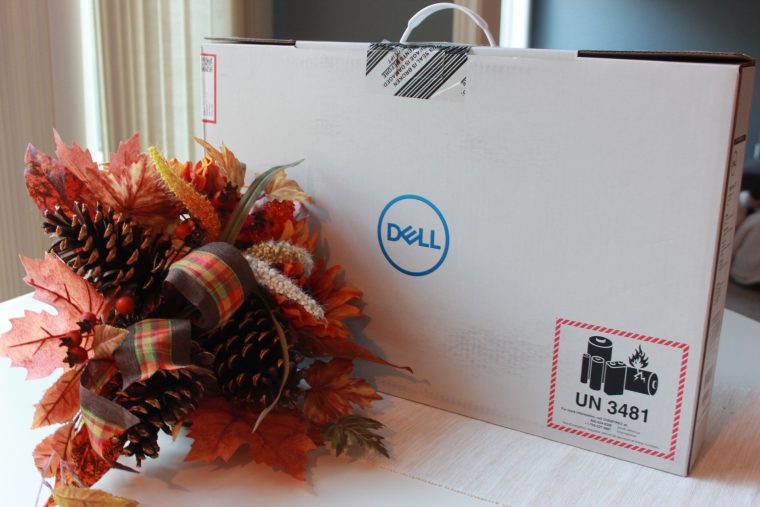 Balancing home life with the babies and my work life is just as hard as anyone would imagine.  Although my caring for them and the content on my blog are somewhat integrated, it brings about a different set of obstacles to overcome.  Every day is a game of beat the clock, whether it's meeting deadlines for a sponsor, or snapping that perfect photo, or getting the babies bottles ready before a melt down.  I am super reliant on having the right technology to get through it so I can not only do my job, but do it fast enough and well enough that I can also take part in my children's growth and supply their daily needs.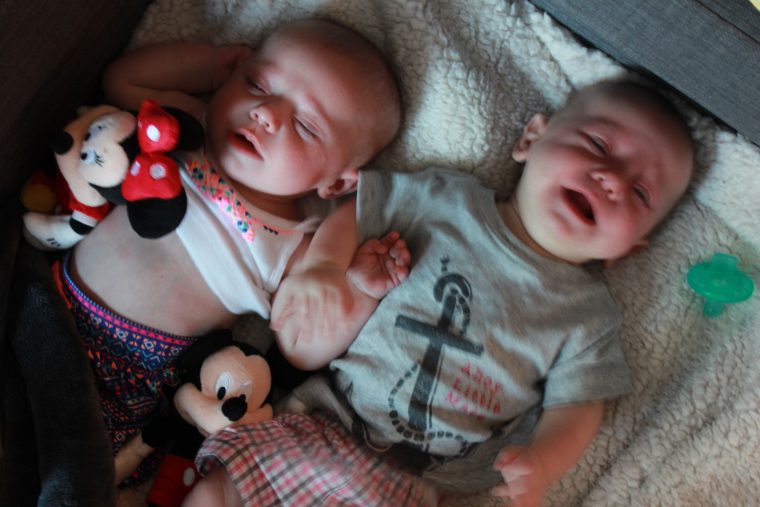 Every morning I start with some one on one time with each baby while Eric is feeding the other baby.  When they are fed and changed we put them down again and I pump milk while I watch TV.  This is an important ritual we perform daily.  It allows us to bond individually with Gwendolyn and Lawson and gives them love and attention in addition to the nutrition and diaper changing routine.  Lawson drinks only my breast milk and we will soon be introducing more of my milk into Gwendolyn's formula so my morning pump is a big deal to keep my supply going and to relieve me because by morning I am aching and need to release all of that milk.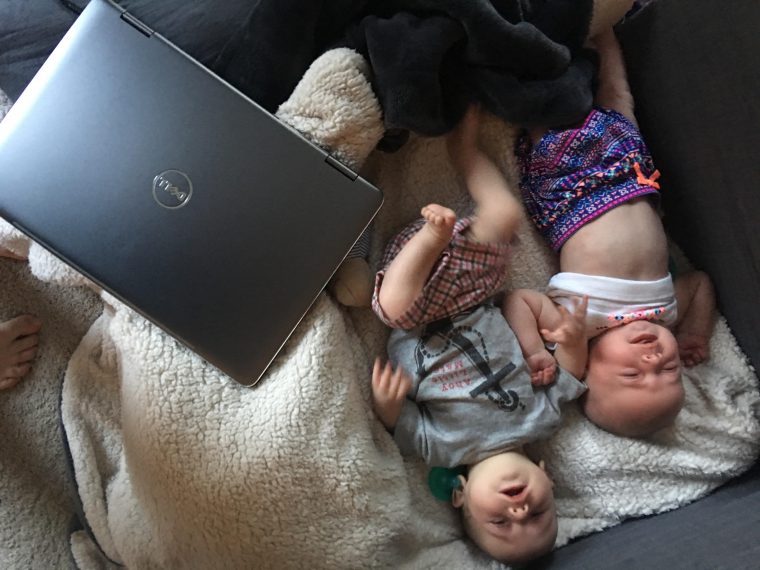 After I pump I have a short meeting with Eric about everything that needs to be done before the day is over.  There is always a full day and the babies are unpredictable about when they will be sleeping or demanding our attention, so we take turns looking after the babies.  That way I can check my emails and focus on writing my blog posts, editing vlogs and uploading photos without interruption.  Even with the babies in Eric;s hands I have only a limited time to get all of my work done, so I need my computer to be fast,  reliable and easy to use.  I expect things instantly.  I am super patient with my babies but I can't afford it when it comes to my work.  That's why I went online bought a new computer with an 8th Gen Intel® Core™ processor at Best Buy.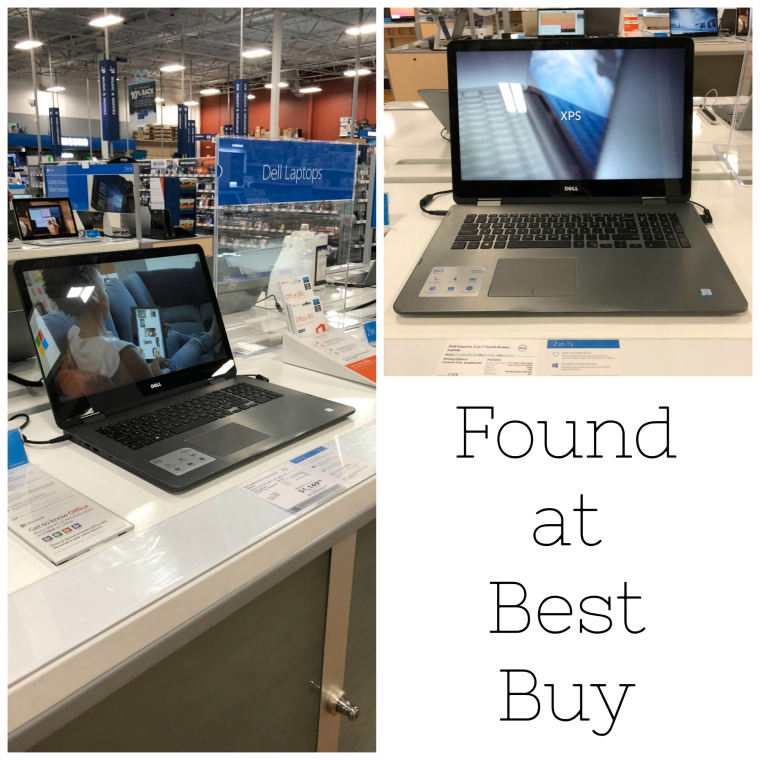 My old computer was slowing me down and now I can get work done fast and easy.  Plus, since a lot of my job is about online shopping, the built in security is an awesome feature that is really important to me.  I need the most powerful processor and that is what I got.  I know I'm not alone.  Life seems to move at the speed of light and it's so easy to get bogged down by an old computer, when it may be time for an upgrade.
Getting my work done fast means I can spend time with my babies in the afternoon and take some nice pictures before giving them their naptime and finishing my responsibilities for the day, whether it is tying up loose ends or cleaning up around the house.  By the time six o clock rolls around I can put my hard working computer to rest and pump again before we get the babies ready for baths and bed and feeding them their dinner.
It is non-stop work, but I'm able to do it a lot easier and a lot more reliably with the Dell Inspiron 5000.  The new 8th Gen processor is awesome when it comes to streaming 4K UHD videos, VR and gaming, as well as uploading all of my video content.  The new and improved power and responsiveness of an 8th Gen PC is unprecedented and it is just the thing to make life a lot more manageable if you have a slow computer.  It's vital to my business and even necessary to keep up with today's fast paced digital world.  Multitasking, was a huge grind before I upgraded, but now I can edit my videos and photos in dramatically less time, move quickly between programs and complete tasks faster and more easily than ever before.
Most days I still feel like a chicken with it's head cut off.  Twins are hard work and the more they grow the more attentive they need us to be, so if I was going to get any work done in a day.  I had to change to a new computer with an 8th Gen Intel® Core™ processor.  With greater processing power and security at my disposal.  It was the smart choice for my family.  You should go to BestBuy.com and discover the 8th Gen processor for yourself.