MONQ Takes Aromatherapy on the Go with Personal Diffusers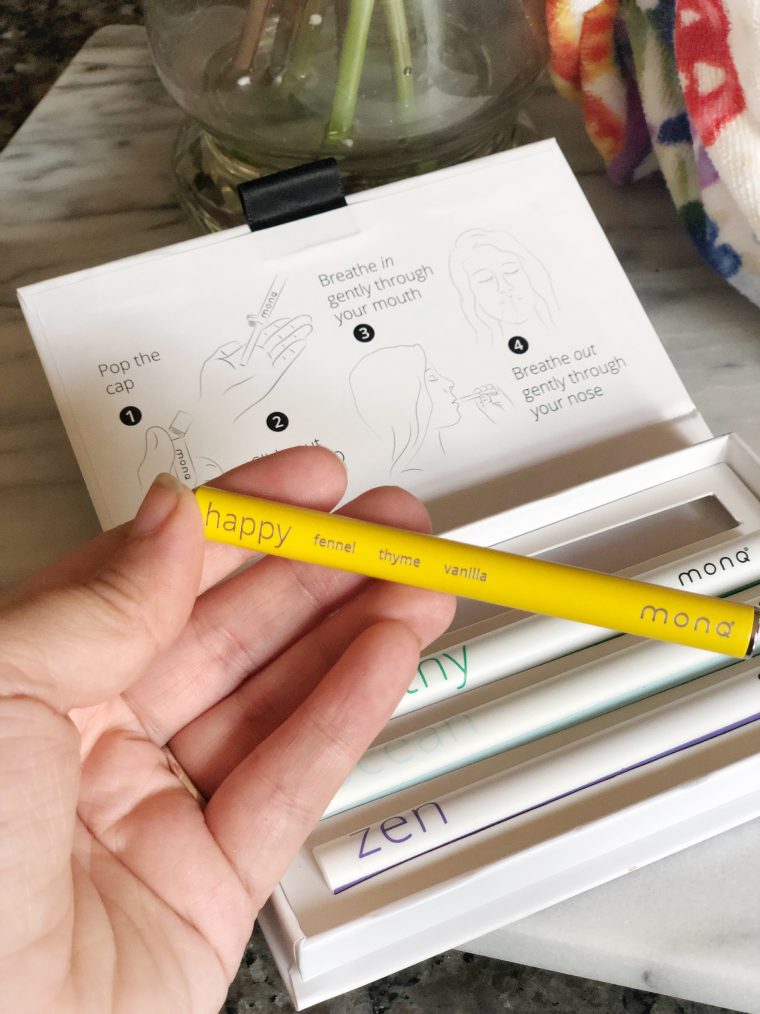 You may already know I love aroma therapy.  I get it any way I can. Usually I use scented candles and plug in diffusers.  However, there are now personal diffusers which are the most direct way to breathe in the benefits of essential oils meant to enhance your mood.
What is MONQ?
MONQ is a wellness brand dedicated to the science of aromatherapy.  It stands for Modifying One's Natural Qualia (or the internal subjective perceived sensation after stimulation of the senses).  Their personal diffusers make aromatherapy accessible on the go in the most direct way ever. There are 11 essential oil blends and each diffuser lasts for around 200 breaths.  So, if you use one twice per day, that is about 1-1 1/2 months per diffuser.
How do you use it?
The personal diffusers carry essential oil blends designed to enhance your mood and make you feel more sexy, vibrant, happy, healthy, active, zen, or sleepy.  Just as aromatherapy normally works, the personal diffusers contain tried and true blends. It looks like something you inhale, but you don't directly inhale from the personal diffuser.  Instead, you breathe calmly in through the mouth and out through the nose a couple of times a day. It's more direct and efficient than filling up a room with scented mist. Also, you can take it with you anywhere.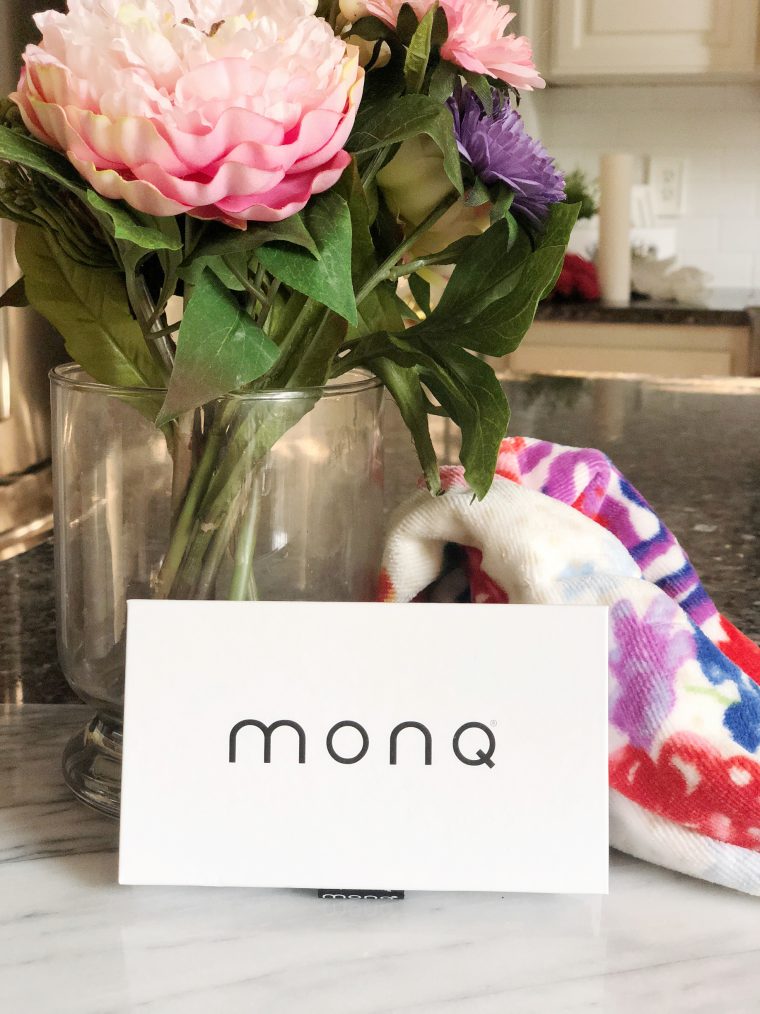 Is it good for you?
There is no nicotine, or tobacco, and no artificial ingredients in these diffusers.  In addition, They're vegan, non GMO, Kosher, and totally organic. 100% pure organic coconut oil derived vegetable glycerine carries the essential oil blends in each personal diffuser.  It's totally safe and free of any side effects in the provided quantities. Therefore, the oils are harmless. The goodness is derived from the therapeutic value of the mist you breathe.
Does it work?
If you get the advantages of traditional aromatherapy, you can expect to notice the direct impact of using a MONQ brand personal diffuser.  Aside from the mood enhancing blends of essential oils which are shown to have their desired effect through aromatherapy, there are nature inspired blends as well.  Each of these blends delivers Therapeutic Air® and takes effect within a couple of easy breathes.
Where is it?
MONQ personal diffusers are available at some third party retailers or you can purchase them here.  Use the code Happy5 for a discount on your first order.  You can buy individual diffusers or get them in combinations and bundles at a reduced price.