Signature Parenting Moments with Signature Care Diapers
I'm excited to be partnering up with Signature Care baby diapers to share my parenting experiences with you. I received free diapers to try out and payment in exchange for this post. All opinions are my own.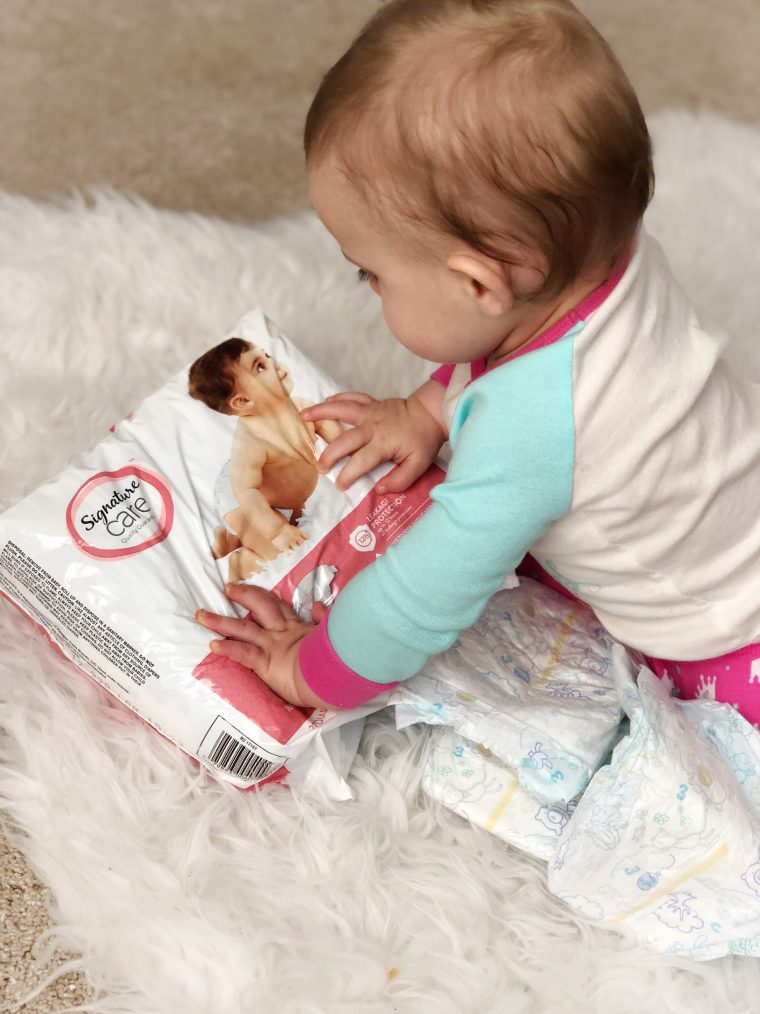 It All Changes SO Fast
Lawson is running, now!  Every time I turn around he is on his feet.  It seems only last week he was taking tentative first steps.  Now, Gwendolyn is catching up to him. Her balance is great. This is one of those signature moments in parenting, like when we first realized a play pen won't hold them, or that they had outgrown their bassinet.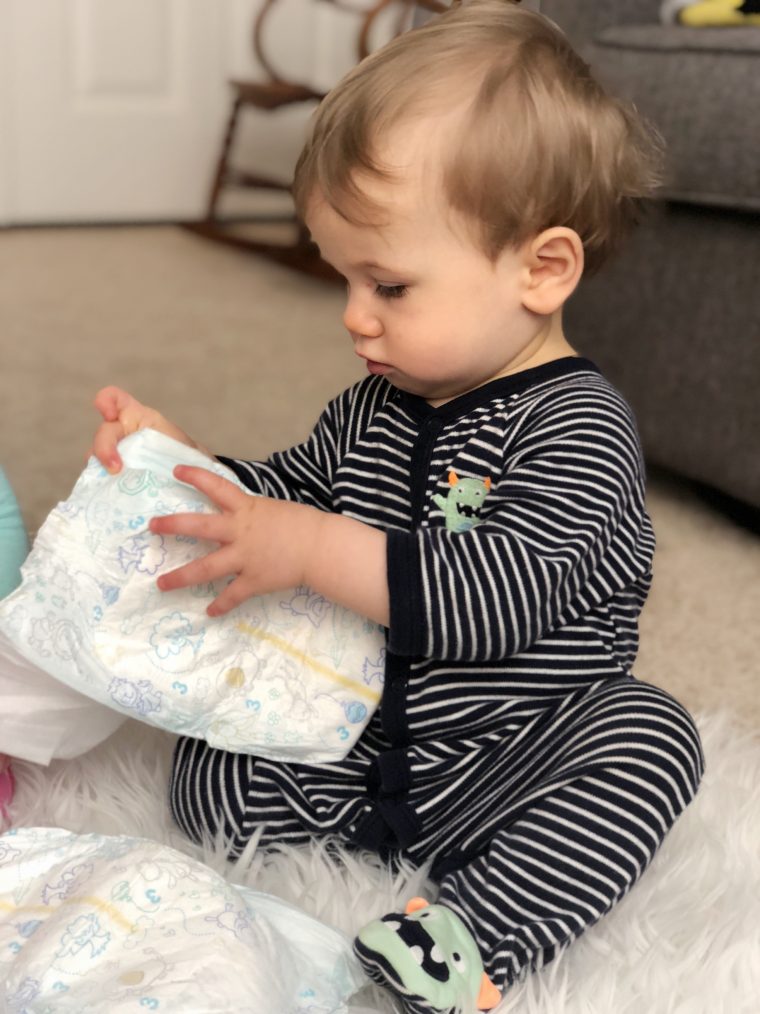 Another parenting triumph for us is Lawson's healthy eating habits.  Both babies are eating so well. One constant throughout the growth of Gwendolyn and Lawson over the last 13 months is always changing up diapers.  These ones don't fit. These don't stay on. Oh, good! These ones leak! It never ends. Not to mention how expensive diapers are. We go through them so fast.  That's why I was so pleased to work with Signature Care brand, because the quality and value shines throughout these signature moments.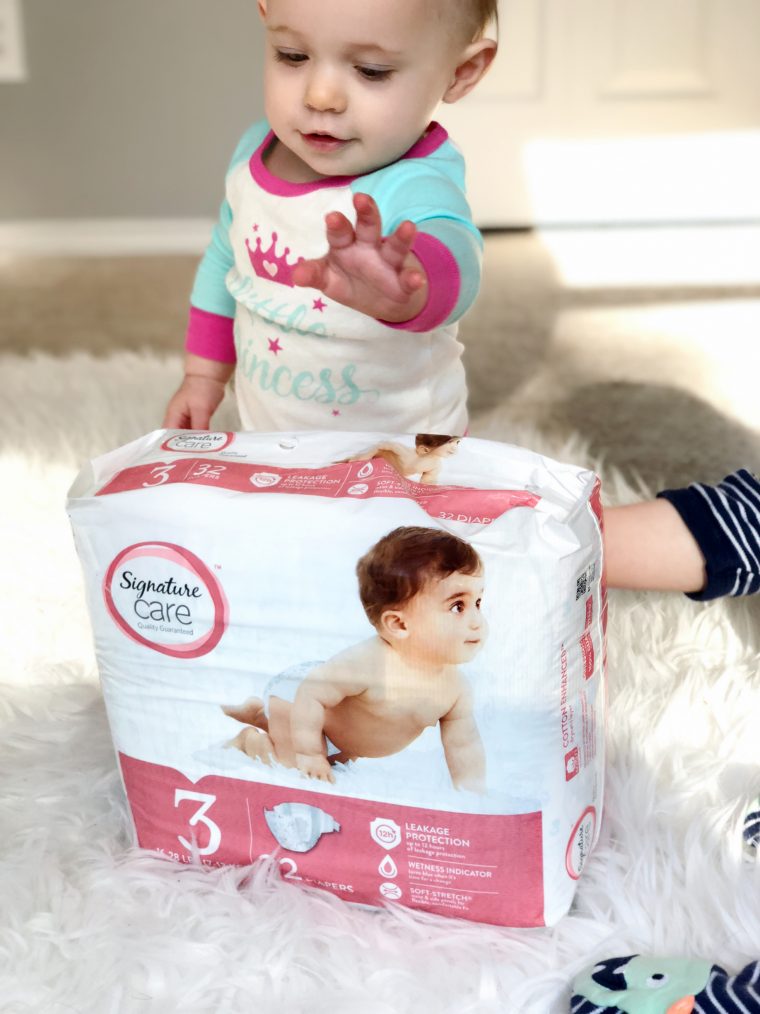 Guaranteed Quality
Something I especially appreciate as a mom with twins (besides great diapers) is a brand that understands the unique challenges of parenting and stands by their quality with a money-back guarantee. Signature Care diapers aren't just a great value.  They are about quality. If they don't work to your satisfaction, then you get a 100% refund guaranteed.  You can buy with confidence, knowing you can trust in the quality of Signature Care baby diapers.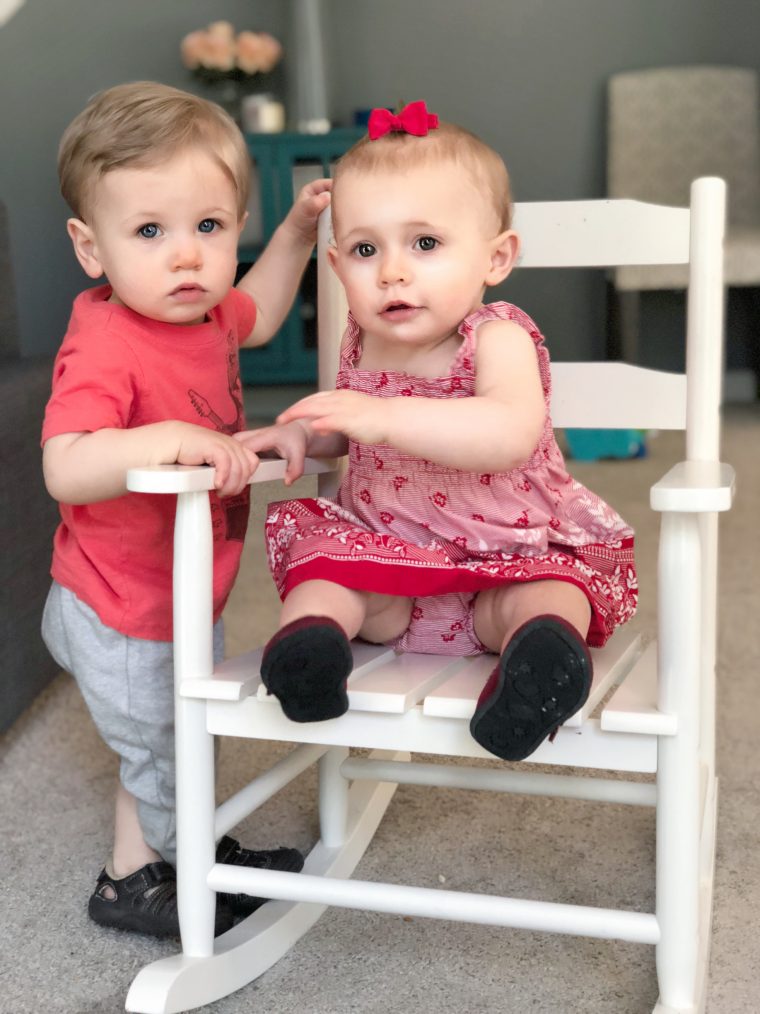 All the Protection They Need
Signature Care diapers have all the important features my active toddlers need.  They move so much more now, eat way more calories, and drink a lot more water. I need all the help I can get where diapers are concerned.  I love the wetness indicator, it's a must. that blue line takes all the guesswork out of diaper changes. These diapers also have an enhanced dryness layer, which protects their skin in a way that other diapers haven't.  The diapers are breathable, but do an excellent job protecting against leaks. Leakage protection lasts up to twelve hours. I haven't pushed it that far, but we've had some long drives to Seattle and their diapers held great.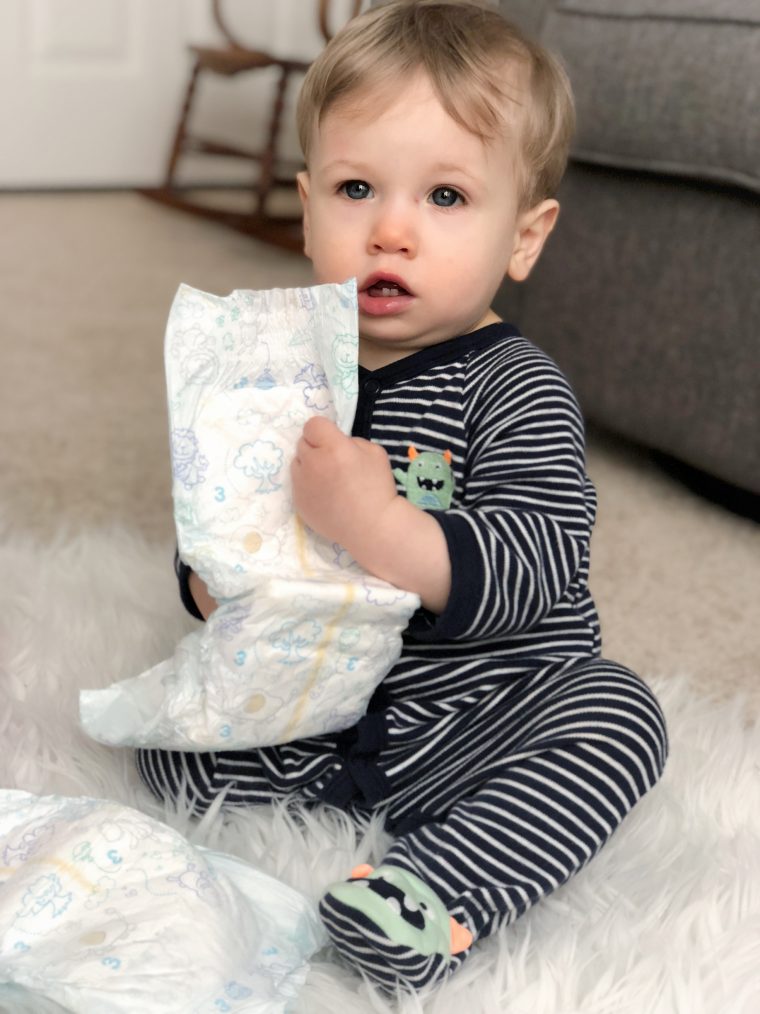 Find out for yourself how great Signature Care diapers are.  Try it now with the money back guarantee.
This post was sponsored by Signature Care diapers. and I was sent their diapers to try on Gwendolyn and Lawson.  All opinions are my own.