Chocolate Toffee Macadamias from Sconza 10% Off
I'm delighted to be partnering once again with Sconza! I have received free Chocolate Toffee Macadamias and payment for my honest review.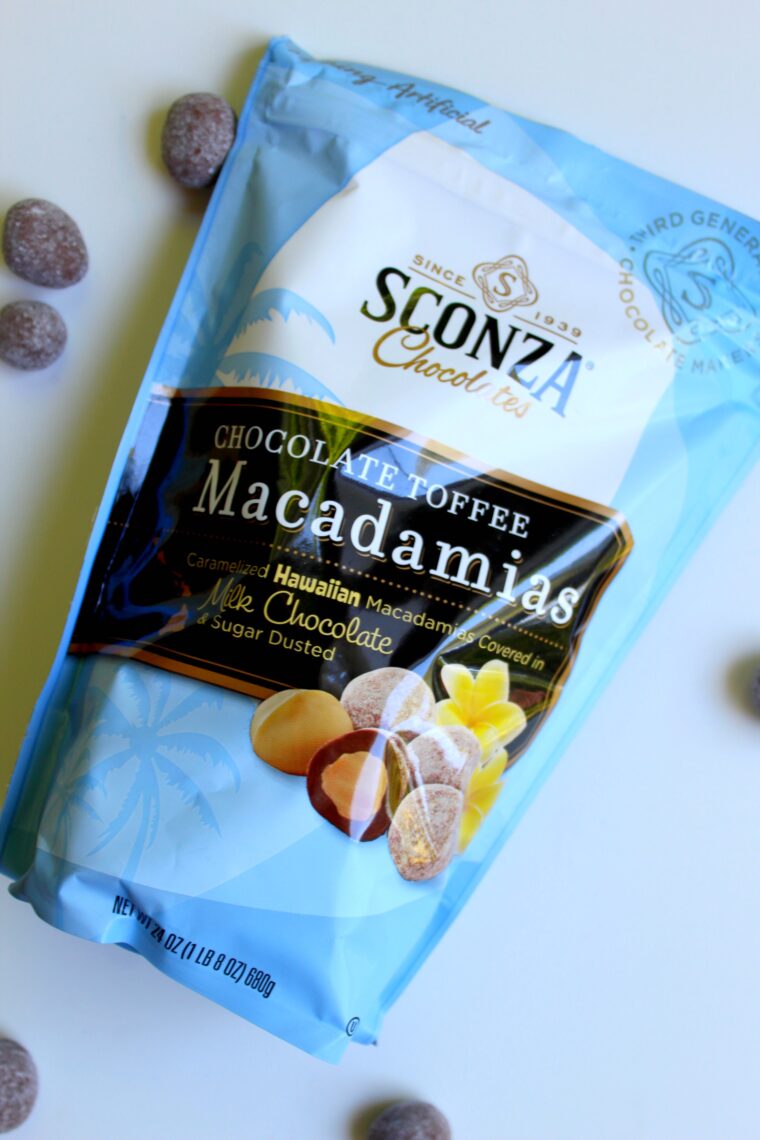 Recently, I shared a blog post about Sconza and why their Lemoncello Almonds were the perfect springtime snack for an afternoon indulgence. What drew me in to this brand is the great story of the American dream and the entrepreneurial spirit. I shared a little bit of history on the family business and how it all was started by a 17 year old Italian immigrant who worked his way from New York, NY to Oakland, CA. He got a job at a pasta factory and worked through the nights perfecting his chocolate recipes. They became a local hit and soon Vincenzo and his wife started Sconza in 1939. The company has passed to the next generation and even Vincenzo's grandchildren are involved. I love a good story; but I especially love that the treats themselves are worthy of a good story, and as American as apple pie.
Chocolate Toffee Macadamias
When Sconza sent me their Chocolate Toffee Macadamias to try, I was really excited, since the last shipment was so good. I'm not super familiar with Macadamias, but I trust the brand. I gave one to Eric and we tried them together. We both did the same thing.
"Wow…wow………Wow!" The Macadamias have a very layered and complex combination of complementary flavors that unfold with sweet little surprises as you eat it. It's a little bit salty and sweet and the blend of flavors is so well balanced that you can just keep eating them. The quality of ingredients and the recipe are clear signs that Sconza is at the top of its game.
Where to Buy Them
Costco was selling the Chocolate Toffee Macadamias like they had the Lemoncello, but they have already sold out! That's how incredible these delectable treats are. However, you can still get some for yourself to enjoy this summer. You can even save money by using my special promotional code. go to Sconza.com and enter Savvy10 for 10% off your order.
A Perfect Break
Eric and I work a lot. Our work and family life runs on a very delicate balance. The twins are almost two and they can be a little extra. So, we fit in time to get our work done in between taking turns with the kids and in the afternoon we have a moment to catch our breaths. It's during this time that we like to share a chocolate, or something sweet. We also like to enjoy them on our deck while we let the kids play outside on days when they need sun, but we can't take them anywhere exciting.
What is your perfect Summer treat and when do you usually enjoy it? Have you ever had Sconza before? Share in the comments below.