Sconza Lemoncello Almonds at Costco and Online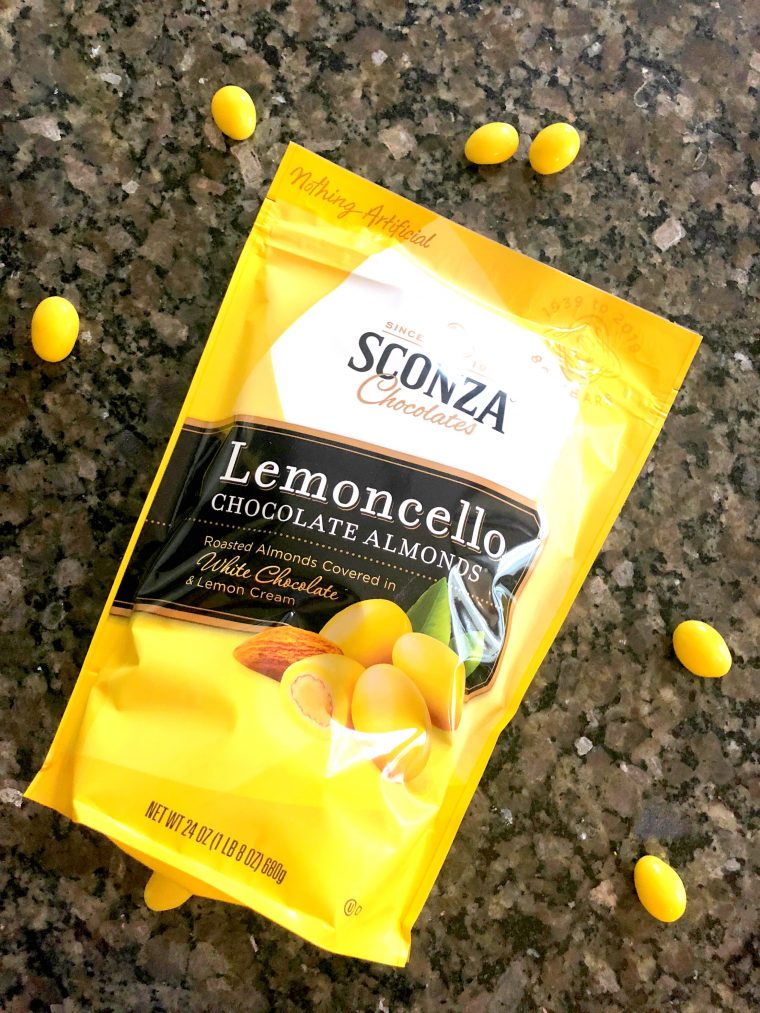 Does anybody else get affected by rain? I know I made the decision to live in Oregon, but sometimes the dreariness really gets to me. I'm really looking forward to summer and getting out to spend some time in the sun. The sky has been so dark and gray, and everything is wet outside. So, I was relieved and excited when I got a bag of Sconza Lemoncello Almonds in the mail. This year Sconza is celebrating their 80th birthday. The Family Owned company has a really cool story and I'm so happy they thought of me to share a little bit about Sconza products at Costco.
Springtime and Lemoncello
Why I was so excited is because I really rely on treats like these chocolate covered almonds for a boost. Also, I happen to love the lemoncello flavor. It's so bright and perky that it is synonymous with springtime. It really helps bring me out of my funk on a gloomy day. That sweet pop of lemon citrus flavor and soft smooth coating of white chocolate over the crunchy chew of a delicious almond is almost too perfect of a snack for an afternoon pick me up.
After a long and tiring morning of entertaining and feeding the kids it is so nice to put them down for a nap and just indulge. Sconza Lemoncello Almonds really are a great snack and they will be in Costco throughout April and May, so you should definitely go look for them the next time you do your shopping there. You can also get them here and save 10% with the special code savvy10.
Sconza Story
I love to see how great candies got their origins. Sconza began with an Italian Immigrant almost  a hundred years ago. Vincenzo Sconza was only 17. when he arrived at Ellis Island and he worked his way across the country, chasing down his dream. He worked in an Oakland pasta factory by day and at night formulated fantastic candy recipes in the kitchen. He quickly became a neighborhood hit and by 1939 Sconza was born. It was a family business from the start with Vincenzo getting plenty of help from his wife Maria. later, his son officially joined the company in 1960, and by now the grandchildren are heavily involved in the tradition as well. What strikes me most about Vincenzo's story is his clear passion and dedication to creating the best quality candy recipes. From the Tate of these Sconza Lemoncello Almonds, I'd say it was a success.