Cherry Almond Chocolate Clusters Recipe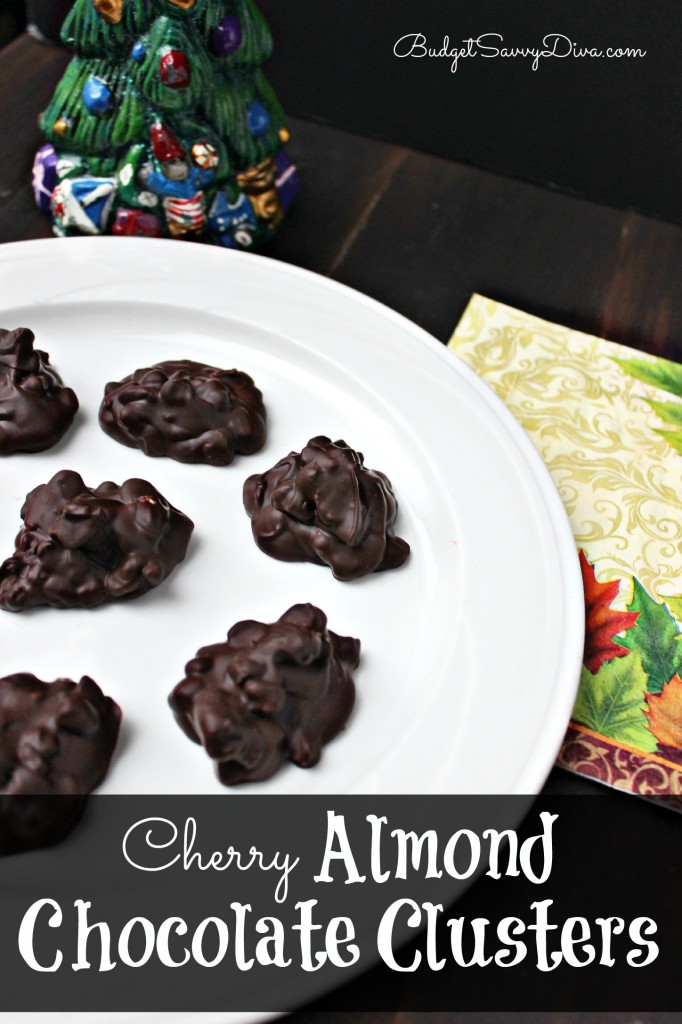 Do you know candy is pretty easy to make?
These are the candies I will be giving my family – You will not believe how easy they are to make ( PLUS it is gluten – free) and they are SOOOO yummy
Feel free to add a different type of nut or fruit but I do hope you try this combination first – there is something magical about dried cherries and toasted almonds smothered with dark chocolate.
The whole dish took only 30 minutes from start to finish and it is easiest enough for kids to help 🙂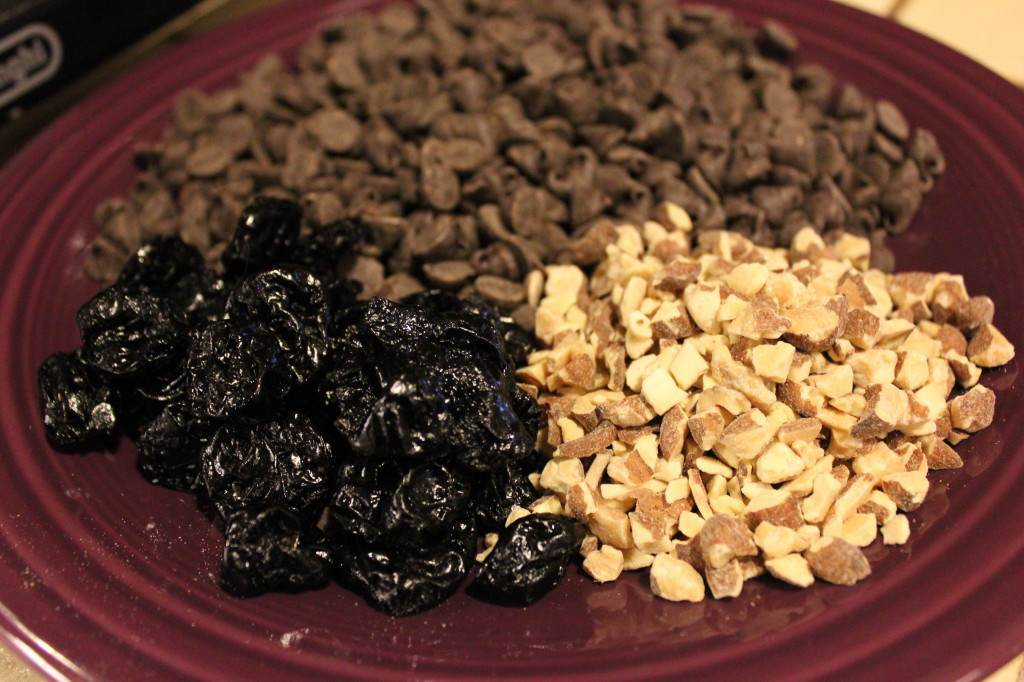 Everything you need to make this yummy candy is above
I have made the same recipe using dried cranberries and it worked out very well 🙂
The recipe is pretty easy melt the chocolate, chop the cherries, and roasted the almonds
Spoon it onto a cookie sheet lined with parchment paper as seen below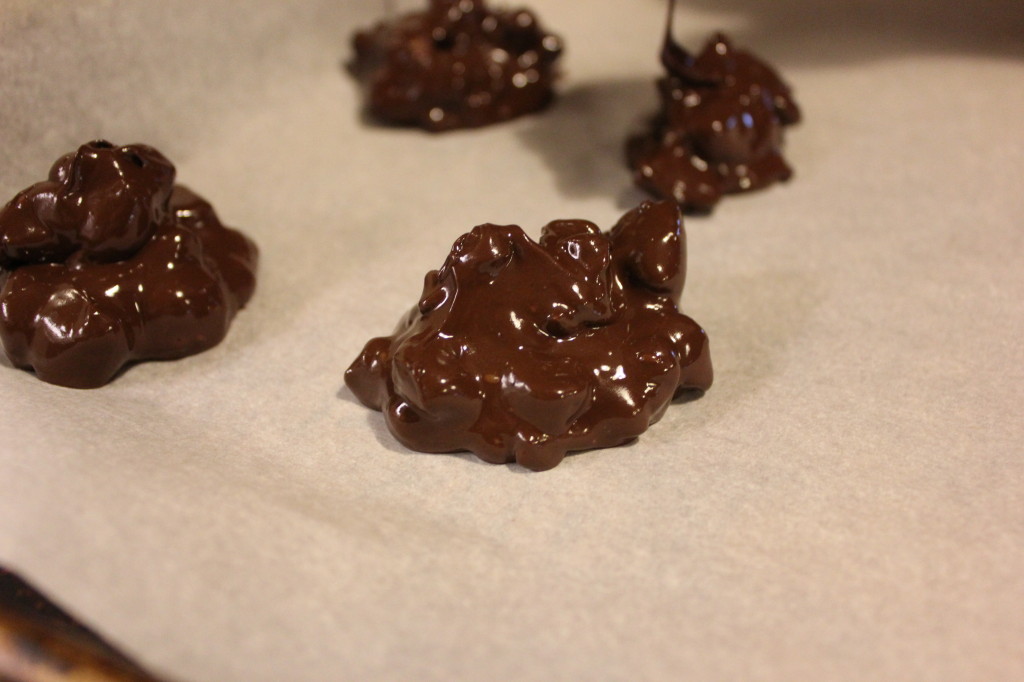 Pop the cookie sheet into the fridge for a few minutes and you are cleared the eat 🙂
The only thing left was to take the picture – but my dad always helps with styling the food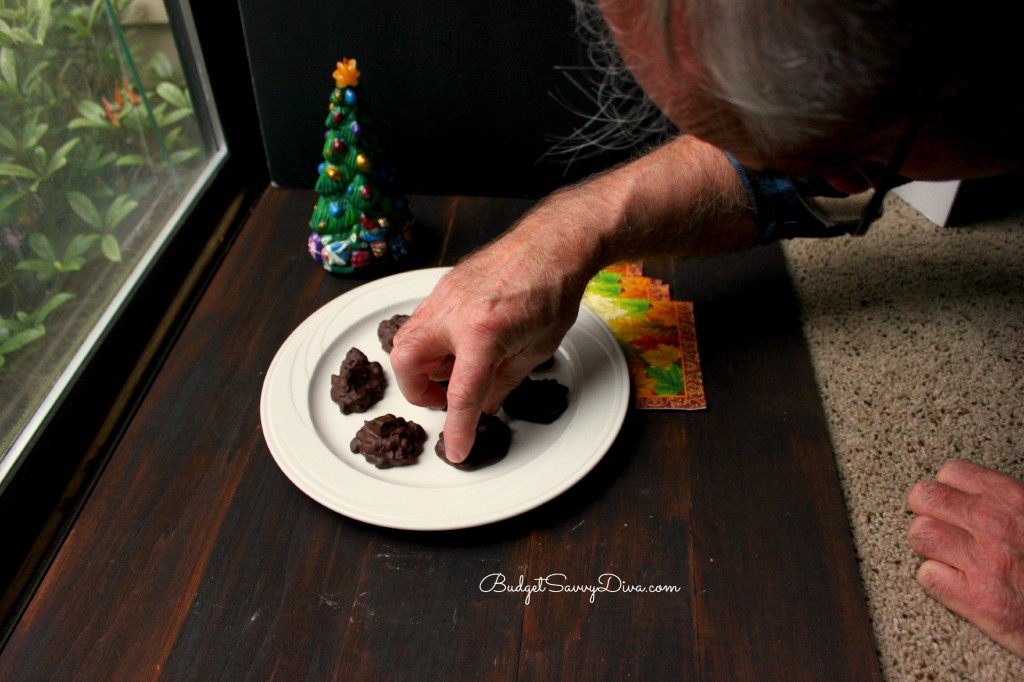 He chose the napkins and I decided to use the tree.
He was making sure his favorite cluster would be camera – ready 😉 Check it out below ( it is the one in the middle )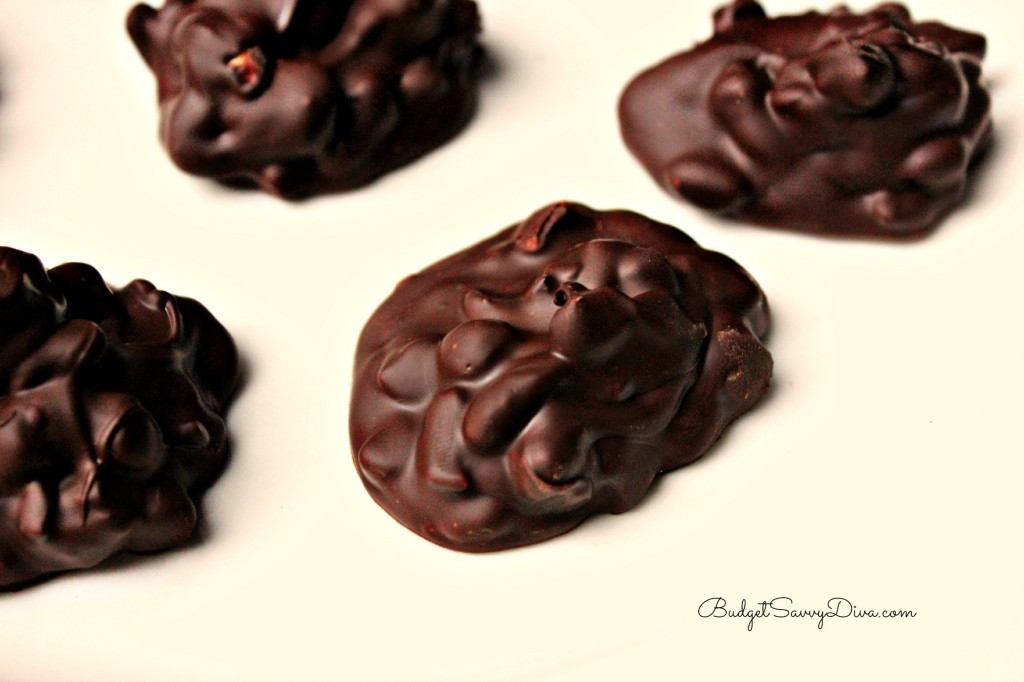 To make this gift- ready simply line a tin with tissue paper and place the chocolate clusters inside, close the lid and give 🙂
I give about a 5 day shelf life on this treat – this recipe makes about 15 clusters depending on the size and how much chocolate you eat while making it 😉
Cherry Almond Chocolate Clusters Recipe
Ingredients
1 Cup of Dark Chocolate Chips
½ Cup of Chopped Almonds
½ Cup of Dried Cherries
Instructions
Preheat oven to 350
Place almonds on a cookie sheet lined with parchment paper and place in the oven for a few minutes - you want to toast the nuts - they should turn slightly brown.
Chop the cherries finely
Melt chocolate in the microwave - heat of 30 seconds and stir - keep heating and stirring till completely melted
Add almonds and cherries to the chocolate
Mix
Using a spoon - spoon the chocolate mixture on to the parchment paper lined cookie sheet
Place the cookie sheet into the fridge for 20 minutes to let the chocolate set
Enjoy!