6 Ways to Save Money on Furniture and Appliances: How to Buy Smart
Anyone can damage their chair or have a malfunctioning appliance, but not everyone has hundreds of dollars lying around to buy a new one promptly. Even if you are not budgeting, there are many ways you can get the most value for your buck. In this article, we will explore 6 ways to save money on furniture and appliances.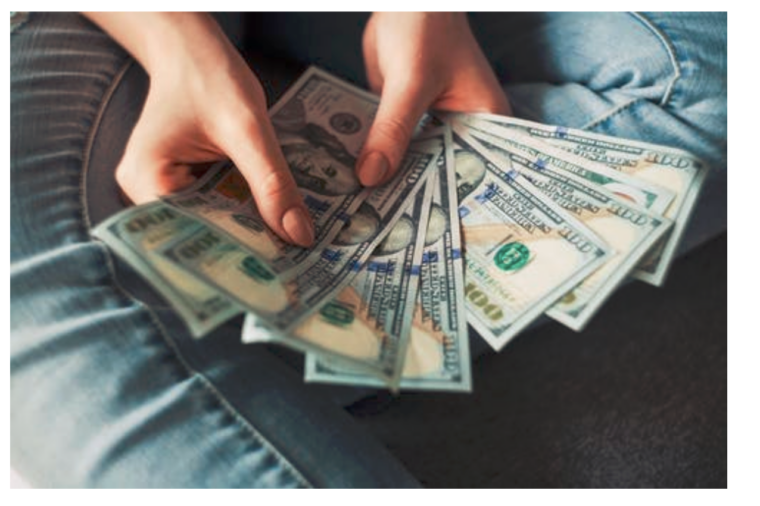 (https://www.pexels.com/photo/person-holding-100-us-dollar-banknotes-2068975/ )
So, whether you want to revamp your new place or upgrade your old living room, keep reading to find how you can do that on a budget.
6 Ways to Save Money On Furniture and Appliances
Buy From Sales
Waiting months for your favorite jacket or perfume to go on sale isn't unusual. That same strategy works when it comes to furniture and appliances as well. Preparing to buy in bulks during the holidays can end up saving you hundreds of dollars. So, if you feel like you can postpone a particular purchase, wait for the right moment. 
If you aim for the latest and trendiest models to add to your living room, you can still get them at a reasonable price once the sale season starts. Also, most retailers offer discounts right before launching a new collection or volume too. So, keep an eye out for that as well.
Similarly, for home appliances, you should skip the bling and go with the ones that are the best fit for your home. If they aren't the newest models, there is a high possibility that you can find them on sale several times a year.
Second Hand Furniture
If you are trying to save money, you can opt for used or second-hand furniture and appliances. One way to do this is by going to flea markets and thrift shops. When thrifting, there' the option of negotiating for an even better deal. So, you can easily score some great finds for a fraction of the price. Another great way to get old furniture and home appliances is garage sales. You can even find some antiques that way.
Since the online sellers are taking the market by storm, you can turn to the Facebook marketplace and similar platforms. You can often find offers of people who are just trying to free up some space there. Hence, you can run into some super-cheap deals for furniture and appliances, both online and in your neighborhood.
Reuse Old Stuff
One of the oldest tricks in the book when it comes to saving money is reusing old things. If we talk about old furniture, there are several ways you can give it new life. For one, if you are simply bored with its looks, simply switch out the pillows. But if your pieces are almost worn-out, getting them repaired is a far cheaper option than buying new furniture. 
Similarly, look for a substitute for your malfunctioning oven or a coffee machine. A good tactic is to inquire whether any of your friends are about to buy such apparatuses. Then, you can ask for their old machine or sell yours to them at a reasonable price. 
Online Deals
Nowadays, almost every business exists online as well. As a result, brands often rely on frequent online sales for some quick revenue. Hence, that is a great way to save some bucks without compromising quality. Also, you don't have to physically visit the store multiple times until that particular item becomes available. With online shopping, you circumvent a lot of the hassle and easily find what you need.  
On that same note, there are a plethora of review sites where you can get the gist in no time. So, by reading a few well-put articles, you can more easily arrive at an informed decision. Considering the sheer volume of items up for sale, the product review sites do a lot of the heavy lifting in that manner. Alex Savy, the Editor-in-Chief and the Co-Founder of Comfynorth.ca (a Canadian product reviewing website), says: "With the fast flow of information, people today have access to a ton of relevant info for free. Mere clicks away, you can find honest reviews and useful tips and tricks for just about any type of product."
Get Returned and Floor Models
If you find a scratch on your newly-bought $1000 coffee machine, would you rush to the store to return it? If you said yes, then you know very well that others do it too. Stores have to deal with returns on a daily basis. Then, since they can't put them back at the usual price, they have to sell them at a discount. If you talk to the salesperson, you might be able to find one freshly returned item. However, it's best to make sure there's isn't anything really wrong with it. You can accept superficial damages, but nothing more. The same goes when it comes to returned furniture, too. 
Floor models are yet another way to buy good furniture and appliances at a discounted price. Floor models are what the stores display on their big windows. Once it's time for the new models to take the place of the old ones, the store significantly cuts the price of those pieces and sells them as soon as possible. 
Don't Buy Extra
We all know how good it feels when we fill our kart with products at the supermarket. But, no matter the temptation to add more items, you should always stick to your list. To do so, start by noting down everything you currently own. Next, shortlist the essentials you mean to buy. This way, you can skip unnecessary spending and only invest in what you absolutely need. Even if you are not on a budget, you should always spend wisely.
Final Thoughts
Shopping on a budget can be challenging, but you can easily get what you want if you know to find your way around. You can also visit different reviewing sites to compare the prices and features, thus locating the most convenient option.