Affordable RV Parks And Resorts In California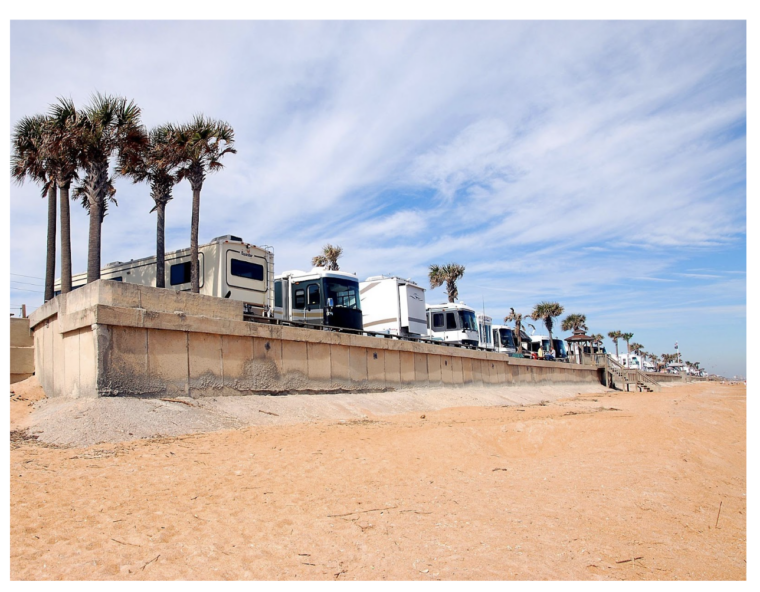 Introduction
When you think of RV camping in California, you may immediately assume it's an expensive activity. Well, we are here to tell you that with some research, you can find some absolute bargains for this unique experience, you can rent an rv in california for pretty cheap too. In this list, we've compiled a few of our favorite inexpensive RV parks and resorts in California so you don't have to. Read on to find out more!
Country Life Park
Country Life RV Park provides pleasant lodgings at amazing prices. For just $200 a week or $415 a month, campers get free electricity, a swimming pool, and a kids' play area.
Destiny McIntyre Resort
Campers can stay at McIntyre RV Resort for just $395 to $445 a month and enjoy wonderful amenities including a beach, boat ramps, a minimart for snacks, and free internet. The resort also offers some outdoor fun such as water sports and sand dune exploration.
Calizona Park
Accommodation at the fully hooked-up Calizona RV Park only goes for $170 a week and $315 during peak season, though electricity is not included in these prices. Amenities include laundry rooms, pickleball, and shuffleboard courts. If you want to explore the great outdoors this park has a dog run and gorgeous mountain views.
Spaceport Park
Spaceport RV Parks offers fully hooked-up pull-thru campsites that are 60 feet in length for only $20 nightly. Spaceport offers simple amenities like laundry and bathroom facilities but not much else, making it perfect for those who want a no-fuss getaway for a couple of days.
Bear Mountain Park
Bear Mountain RV Park offers lovely long, pull-thru, fully hooked-up RV campsites for $29 nightly or $180 weekly. Amenities include laundry machines, showers, and a dog run if you want to bring your furry friend along.
Tecopa Hot Springs Resort
Weekly and monthly stays at the fully hooked-up Tecopa Hot Springs RV Resort are $150 and $330 respectively and come with access to the resort's personal hot tubs. Travelers should take note that internet and phone reception are unavailable here, so be ready to detach and unwind.
Wildwood Campground
Wildwood Campground is a vintage RV site surrounded by lots of wood furnishings. This campsite goes for just $180 weekly and comes with basic amenities like water, electricity, and a bath with hot water.
Corning Park
Corning RV Park offers breathtaking views of Mt. Shasta and Lassen Peak and is perfect for nature lovers. Monthly stays go for $420 and amenities include internet access, laundry, a dog park, and a kids' play area.
Yreka Park
Weekly stays at Yreka RV Park's classic 50 amp RV sites go for just $190. The campsite has beautiful landscaping and includes an off-leash dog park for man's best friend.
Big Foot Park
The gorgeous Big Foot RV Park offers weekly and monthly stays for $195 and $390 respectively, but monthly visitors will have to pay extra for electricity. The campsite is perfect for those who love taking photos as it features well-landscaped land with pretty flowers, fruits, and trees.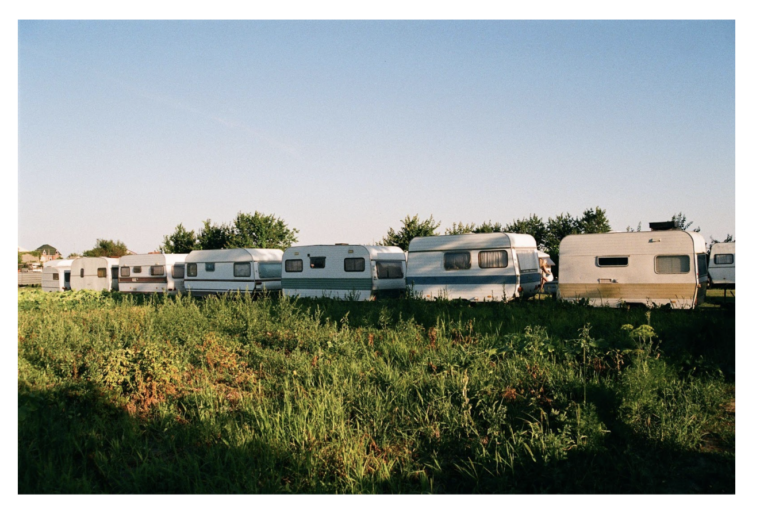 Thousand Trails Membership
An alternative way to enjoy cheap RV parks in California is by getting a Thousand Trails membership. Thousand Trails works with some of California's most beloved (and expensive) RV parks and for just $615, travelers can stay at any of the 16 member campsites for two consecutive weeks. Here's a list of their member campsites, in geographical order from south to north.
Oakzanita Springs Campground
Oakzanita Springs Campground is located more than 4,000 feet above sea level and features a seasonal pool, kids' play area, and mini-golf. Oakzanita is recommended for RVs below 32 feet as the roads are very small.
Soledad Canyon Resort
Soledad Canyon RV Resort offers travelers gorgeous mountain views, a large swimming pool, kids' play area, mini-golf, and many more.
Wilderness Lakes Resort
Wilderness Lakes RV Resort has some of the best amenities you'll find, such as fishing canals, a swimming pool, a sauna bath, and several golf courses within a 10-mile radius of the resort.
Palm Springs Resort
Palm Springs RV Resort has paved campsites and is surrounded by palm trees, giving the resort a very premium feel. Amenities include a huge swimming pool, pickleball courts, and a dog park.
Idyllwild Resort
Idyllwild RV Resort offers magnificent mountain views and includes amenities like a swimming pool and a bunch of sports facilities.
Rancho Oso Resort
Rancho Oso Resort has an old west theme and features western-style cabins, covered wagons, horseback rides, and a swimming pool on top of a whirlpool bath.
San Benito Resort
San Benito RV Resort is blessed with amazing weather and features huge trees, a swimming pool, and other awesome amenities.
Morgan Hill Resort
Morgan Hill RV Resort is perfect for those wanting to stay in wine country. The resort has big strong trees and a nice breeze and amenities such as a swimming pool, yard games, and tennis courts.
Turtle Beach Resort
Turtle Beach RV Resort is a secluded sanctuary complete with a beach and boat ramp. Unfortunately, it does not feature a swimming pool or other common amenities.
Yosemite Lakes Park
Just five miles from the renowned Yosemite National Park, travelers looking to visit this attraction should definitely check out this RV park. Amenities include mini-golf, horseshoes lawn, and many more outdoor activities.
Lake Minden Resort
Lake Minden RV Resort sits on a secluded 41-acre lake for campers to fish or boat. Other amenities include outdoor games and a fenced dog park for those with furry friends.
Snowflower Resort
Situated in the Sierra Nevada mountains, no RV park can beat Snowflower RV Resort when it comes to views. Amenities include a swimming pool and lake for campers to fish, swim, and kayak.
Lake of the Springs Resort
Campers at Lake of the Springs RV Resort can swim, fish and boat at the resort's very own lake, making it perfect for those who enjoy being around water. Other amenities include a dog park and pickleball courts!
Conclusion
We hope this list of California's cheapest RV parks was useful in planning your next adventure on a budget. Remember, you don't always have to spend big bucks to have fun!