Big Event Fundraising – Find the perfect fundraiser for your school!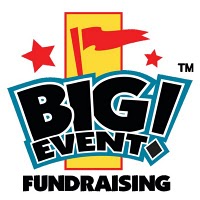 I remember and I bet you will remember too about fundraising. With fundraising usually comes some sort of incentive for selling the fundraising products – I remember sell magazines –  which doesn't always include items that are desirable to everyone – like a spinning top?!? Well Big Event fundraising has amazing alternatives – makes me wish I was a kid again check these out ♥
Big Event Fundraising has 4 Big Event prize incentive program – which one do you like best??
Magic Show Prize Program – This prize program is motivational as well as educational – if you click on the image on this page the video shows what takes place! The magic looks pretty awesome – something your kiddies will remember.
Super Party Prize Program – Pure fun! – click on the image on this page to watch the video! The playground is is filled with huge inflatables to play games, jump, slide, and so much more!
Reptile Adventures Prize Program – I still remember having a similar experience – so much fun! This one I think would be a huge draw for a school that really places emphasis on science programs, but I think most kids would enjoy it.
Super Splash Party Prize Program – Pure wet fun! This one would be the one I'd request to be the parent helper for!! What a blast, although obviously this would be climate-specific or at least only during warm enough seasons.
Make sure to check them all out – I think I would like the magic show the best ♥
This was a sponsored post but the opinions are my own.