McDonald Exposed: Want Raw Chicken with Those Fries?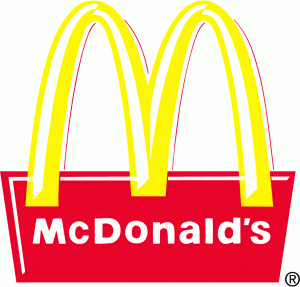 I posted this article earlier in the week – but I know a lot of y'all missed it  🙁 – I totally want to know you thoughts about it
This article and experience is from Bebellies Bargains make sure to show her some love
Last night, my hubby, child and I were on our way back from our stay-cation:) when we decided to stop at McDonalds for a quick dinner… as an aside, we very rarely eat McDonalds, this was a splurge of sorts. We ordered a large 5 piece chicken select meal and a separate 3 piece chicken select.
The order was produced in typical McDonalds fashion, thru the window, then off we drove. We still had about 45 minutes left until we were home.
I opened the 1st box of chicken, took a small bite and thought the chicken tasted a bit "off" so as most of us would do, I took another bite…. ya know, to see:) The chicken was 'gummy'… I spat it out and looked closely as it was dark, realizing then that the chicken was RAW!!!!
By this time, we were already near the next exit, when we saw another McDonalds sign so we stopped, once inside I could clearly see that the chicken was completely pink in every….. single…. piece! All 8 were raw!!!! At this point, I had tears in my eyes because I seem to tear up when I'm angry….
I went to the counter, waited for an employee while overhearing and watching the guy in front of me throw his order onto the counter and complain that his burger was supposed to be a double…. anyway, I showed the girl who got her manager by stating "Miss Keri, this chicken is straight up RAW!!" then she looked at the guy who had been complaining and said "THIS is a reason to throw your food down"… I put this exchange in because as angry as I was, this made me smile:)
I showed Keri the chicken, she was super apologetic and disgusted. She offered to make new selects for me and did. While waiting for the new meals, she called the other store to let them know they are serving RAW chicken.
I have to say that Keri was awesome, best customer service, hands down.
Flash forward to today…. I called the offending store, explained the issue and the Manager knew NOTHING of the incident!!!! Nothing! Zip! Zero! Nada!!!! This infuriates me to no end! This is a HUGE health violation, you could kill someone by serving RAW chicken. The least this management crew could do is pass along this information!
Anyhow, Luis (bad McDonalds manager in Ybor City, Florida) had no idea how to handle my call. He took my name, number, date of birth. He made no indication that he would check up on my health, like for e-coli poisoning or worse….. so I called McDonalds customer care, which is closed on the weekends, I marked the message I left as urgent and haven't heard back. I probably won't hear back until Tuesday, sadly.
Sooo…..
Why am I telling you all this? Well mainly as an Aha! Moment. Check your food… no matter how tired and hungry you are, no matter how dark it is…. CHECK YOUR FOOD!!! McDonalds is a MAJOR corporation and should not, by any means, be making a mistake as deadly as serving RAW chicken!!!
What's the outcome you ask? Well….
I will pursue this further as I am livid that my and my family's health was put into jeopardy.
Look for for future posts as I will keep you updated on the results.