*Bragging Stockpile Picture* Need A Wipe?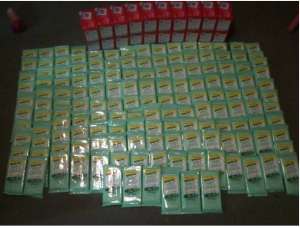 What do YOU think about this Shopping Trip?
Check Out MORE BRAG PICTURES
If you have a Awesome Shopping Trip Photo – please send it to [email protected]!
Thanks! Reader Brittany!
This is what she wrote
i wasnt sure if you would want to post this or not? i didnt use any coupons it was all free because the factory near me got shut down and they gave boxs of them away to employees for free and my moms boyfriend works there! i couldnt believe they just gave all this away!!!! in the pic is 149 travel packs of wipes for gental skin and 20 boxs of single wipes 24 wipes per box!
Question is — Do YOU need a wipe?