Kmart Black Friday Ad 2011 Posted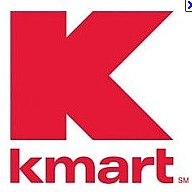 Remember to be following Black Friday with Budget Savvy Diva to keep up to date on everything Black Friday with 5000 + Budget Savvy Diva readers 🙂
Per usual, Kmart has split their "Blue Friday" ad into three sales: the first 15-pages are Black Friday doorbusters from 5-11am, the next 32-pages are for their Friday & Saturday sale and the final page is all their 6am-noon Saturday-only sale.
Top deals from the Kmart sale below:
Fujifilm AV200 14MP Digital Camera – $49.99
Trim a Home 6ft Blue Mountain Christmas Tree – $19.99
Seiki 40″ 1080p 60Hz LCD HDTV (LC-40G81) – $299.99
Nintendo 3DS Handheld Game Console (Flame Red) w/ $25 Gaming Coupon – $199.99
Tom Tom XXL 550TM w/ Lifetime Traffic & Map Updates (Saturday Only) – $89.99
Enjoy the 48-page Black Friday advertisement scans!
Thanks! BF Ads.