Budget Savvy Diva is Clumsy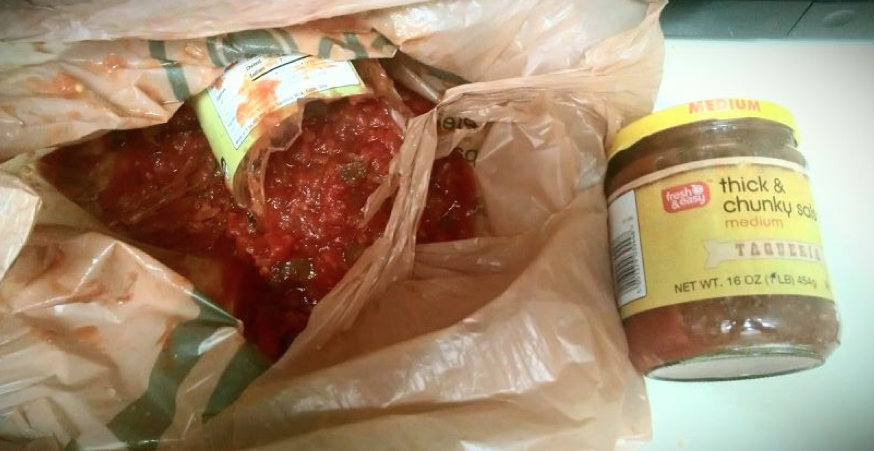 Poor Salsa 🙁
If you did not already know Budget Savvy Diva is — well — a little clumsy.
It all started with a trip to my local Fresh and Easy ( right down the street) to pick up some needed ingredients for some recipes. Salsa was on the list – we do not eat a ton of salsa thus none in our stockpile. I picked up a jar… and paused… should I get two? I was tempted but decided against it BUT when I saw that the salsa on sale a second salsa jar made its way into my cart.
Now the clumsy part.
I made it home – got out of my little red Versa – and made my way up the stairs. Somehow I forgot how to climb stairs because I tripped and ALL the bags went flying -somehow the loaf of bread made it half way back to the car. I quickly picked up all the bags then realized salsa leaking out of one of them… I opened it up to see the carnage displayed in the picture above.  But lucky for me not all is lost because I snagged an extra jar of salsa so dinner is back on 🙂