Homemade Tomato Soup with Grilled Cheese Croutons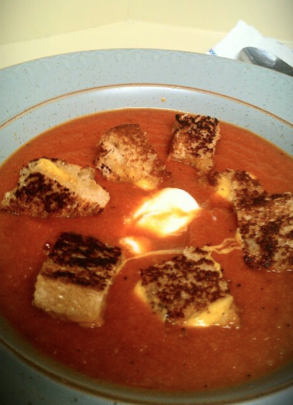 If you like this recipe then Pin It
There are some combinations that simply just work and one of them is tomato soup and grilled cheese sandwiches.
I took my super yummy creamy tomato soup recipe and made "croutons" from a grilled cheese sandwich.
What You Need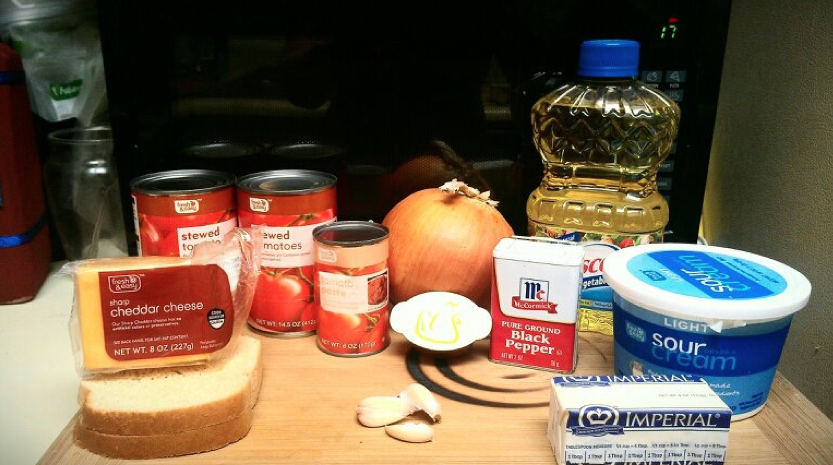 2 tablespoons vegetable oil
2 onions chopped
3 cloves garlic finely minced
1 (28 ounce) can stewed tomatoes
3 cups chicken stock
1/4 cup tomato paste
1/2 teaspoon pepper
Sour Cream
White Bread
Cheddar Cheese
1 tsp of butter
1/4 Cup of 2% Skim Milk ( not shown)
What To Do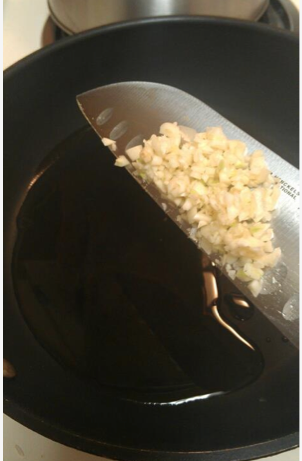 Mince the garlic finely and place into a pan with oil. Cook until golden – the place onions into the pan and cook till soften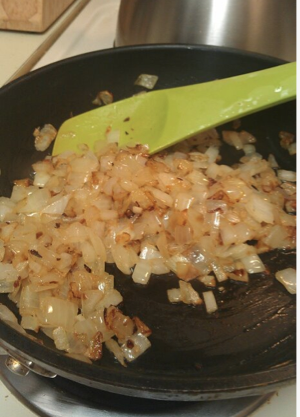 Get a large stockpot and place onions and garlic with stewed tomatoes and tomato paste  + chicken broth +  pepper!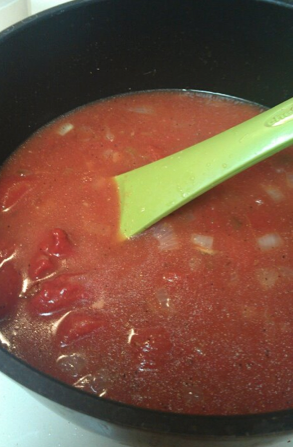 Cook on high until the soup starts to boil then reduce heat for 20 -30 minutes… Let those flavors marry 😉
While you wait for the soup it is a perfect time to make grilled cheese sandwiches
Place 1/2 Tablespoon of butter into a pan – spread the other 1/2 Tablespoon of button on the bread.
I like a cheesy sandwich – so I use a lot of cheese but the amount is really up to you. Place the cheese between the center of the two buttered pieces of bread on place it in the hot pan. Flip after 2 minutes or until golden brown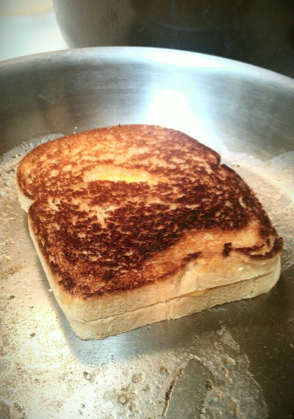 Next Cut the Grilled Cheese Sandwich into little bite size pieces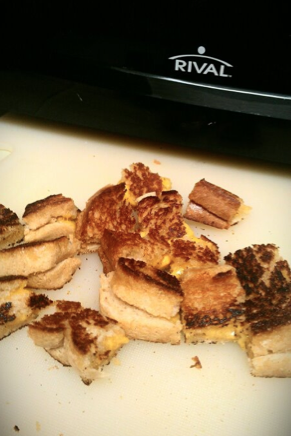 Now back to the soup.
Either with a blender or immersion blender – blend the soup till it is a puree add milk at this time.
Place soup in bowl – add a bit of sour cream and add some "grilled cheese" croutons and enjoy!
We had the recipe last night and it was AMAZING!
Homemade Tomato Soup with Grilled Cheese Croutons
Ingredients
2 tablespoons vegetable oil
2 onions chopped
3 cloves garlic finely minced
1 (28 ounce) can stewed tomatoes
3 cups chicken stock
¼ cup tomato paste
½ teaspoon pepper
Sour Cream
White Bread
Cheddar Cheese
1 tsp of butter
¼ Cup of 2% Skim Milk ( not shown)
Instructions
Heat oil in pan. Add Garlic - cook till golden brown
Add Onions - cook till soften
In Stockpot - add cooked garlic and onions + stewed tomatoes + chicken stock + Tomato Paste+ Pepper
Cook on high till boiling then simmer for 20 minutes.
---
Make Grilled Cheese Sandwich
Place ½ Tablespoon of butter in pan. Butter the bread with remaining butter.
Place cheese between buttered bread.
Cook Sandwich on heated pan till golden brown on each side.
Cut up sandwich into small nuggets.
---
Place cooked soup into blender or immersion blender till pureed.
Serve soup in bowl with sour cream and croutons on top
The basic recipe for the tomato soup recipe ( I changed some aspects) plus added milk to the recipe. You can find the recipe HERE at food.com