Update On Shocking Amount of Damage Done To Budget Savvy Diva's Order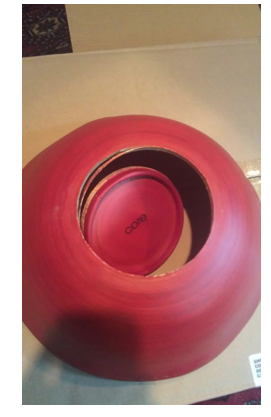 I normally do not have all this drama in my life ( like the apartment situation) and I love the fact that I can voice about it here on my blog. I know this has nothing to do with coupons and freebies but that is how I roll.
Last week I got an order from One Kings Lane where there was Massive about of damage done to the contents inside due to lack of packaging.
Shocking Amount of Damage Done To Budget Savvy Diva's Order
I emailed One Kings Lane with the photos and how I used them before and I was happy with the process; however, this order really was a let down.
Email was sent on the 13th.
They emailed me back simply saying they saw the pictures and if I wanted them try and send the damaged items again OR receive credit for the damaged items.
I emailed back I rather take the credit. I would of wanted the replacement products but after seeing them up in person I did not think the quality was there.
HERE IS THE PROBLEM
I have not heard anything back and it is not like I sent the email today or anything.
I have tried to contact them before on Facebook and never heard back
I have check there has been no credit given or anything like that
What would you do at this point?
Do I email them again? If so when?
Do I keep waiting?
Please leave what you think in the comment section .