Extreme Couponing on TLC Staged ?! – MUST READ and Voice You Opinion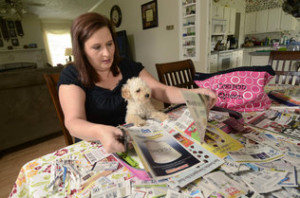 I really want to hear your thoughts about Extreme Couponing on TLC… I personally do not watch it – I coupon on my own level and do not wish see people use questionable couponing methods ( not saying everyone on the show does … I personally know a couple people who were on the show and they are normal sweet people… I am talking about "mustard girl" ) So leave your thoughts and feeling in the comment section 🙂
Now on to the story 😉
Lowes Foods makes its debut on cable TV's 'Extreme Couponing,' but retailer regrets it.
Did you know Extreme Couponing is Staged!!!
This season was Lowes Foods' first time participating in the show, and the store wasn't pleased with the experience.
"If we had it to do over again, we would not have done it," said Lisa Selip, a corporate spokeswoman for Lowes Foods who said the show was full of misrepresentations and sensationalism. "Hindsight is 20/20.
A case in point, she said, is contained in a promotional clip recently released online. It shows a man arriving in the grocery aisle seconds too late to purchase an energy bar after an extreme coupon shopper put every last bar into her cart.
"The guy who walked up to the shelf was one of the crew members," Selip said. "It was all staged."
This is not the first time I heard that Extreme Couponing is staged.
What do you think about the show?
Read more about this enlightening article HERE