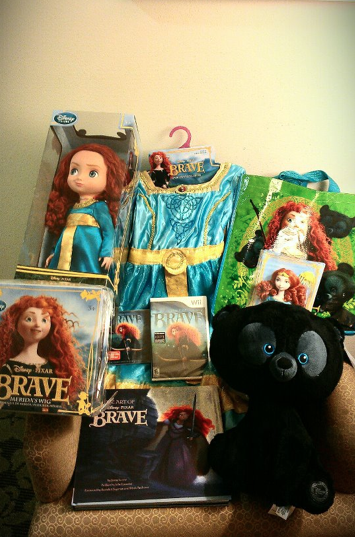 Big Thank You To Disney for all the Brave Swag ! I cannot wait to give the hubby the Brave Wii game 🙂 The game is available  for Xbox 360, Playstation3, Wii, DS, PC/Mac
How cute are the dolls! I love the Toddler Merida Doll! Especially the hair 🙂
Talking about hair — how about that Merida wig 😉 perfect to go with the costume.
I have seen the movie and the soundtrack is one to have — such a beautiful soundtrack.
The Brave book I am giving to the hubby — it shows all the outstanding artwork from the film.
Oh and my favorite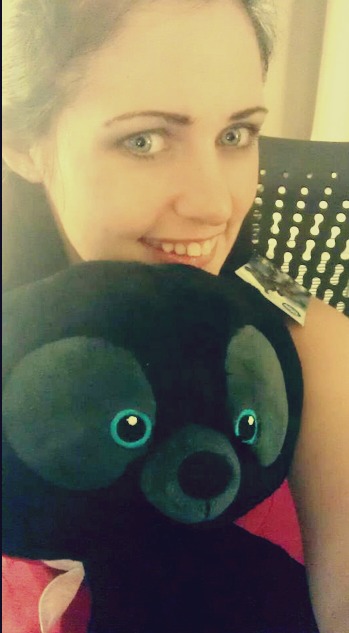 The Bear PLUSH!
Which Brave Product Is Your Favorite ? Leave your answer in the comment section
Disclaimer – This trip was sponsored by Disney – but thoughts and reviews are my own