Ultimate Guide On How To Save On Kid Clothes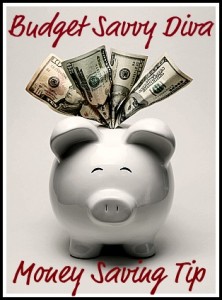 From Boutiques to Target & everything inbetween! How to save on kid's clothing!
I have two kids that are growing like weeds! I of course want them to always look their best, but it has got to be a great deal or I just can't justify it. Here are a couple tried and true ways to save some money on kid's clothing at all price points.
First off – ALWAYS go to the clearance section first! Also, think ahead! If you can buy for the next year you can really save quite a bit.
I love boutique clothing! With a little patience and strategy you can score a deal on high end clothing too! Many daily deal sites like Zulily.com, PlumDistrict.com, and more offer half off (or more!) deals on a regular basis to online and local boutiques. These sites all have great referral programs – you might even be able to purchase your gift certificate for the boutique for FREE! My sweetest score – a $60 dress for the little girl we are adopting – I paid $4 out of pocket!! (used referral credit – I basically just paid the tax!)
Who doesn't love Gymboree? Those cute little outfits all matchy, matchy from line to line – gotta love it! But seriously – who spends $100 on a kid outfit? (well, I guess a lot of people do, but not me!) Again, patience will save you big bucks! Gymboree puts out a new line about ever 15 minutes – which means you'll find that brand new outfit you are eyeing in the window right now on clearance in a matter of a month or two. Also, make sure to sign up for Circle Of Friends – you'll get coupons sent to your home that you can apply to your sale – even clearance! Make sure to sign up for the Gymboree rewards card (NOT the credit card – I don't really endorse credit cards personally), you'll get points that add up to freebies with every purchase! My FAVORITE Gymboree saving tool is 'Gymbucks' – spend $50 – get $25 to spend in the future. I love to buy on clearance, with a coupon, during Gymbucks earning time – I regularly buy tops for less than $4 and jeans for less than $8! Regularly!
Outlets! We have an excellent outlet center near our house – Carters, Baby GAP, Gymboree, Ralph Lauren, and more! Discounted more than 50% off regular prices. They have excellent sales and clearance as well for great deals and steals! I know our local outlet has an awesome VIP program where we get even greater discounts – make sure to check out your local outlet too!
Overstock stores! Ross, TJMaxx, Marshalls, Nordstrom Rack all offer SWEET discounts on name brand clothing! We live in SoCal and I just don't get why anyone would shop at a surf shop – we get adorable Hurley, Quicksilver, and Roxy clothing for our kids for more than 75% off just by shopping at these stores!
Good old Target, Walmart, and Kohl's all have great prices every day. But don't stop there! Our local Target marks down clearance on Thursday evenings…guess when I like to go to Target? – yep – Friday morning for the best selection! Also – make sure to check out Target.com for coupons! I almost always find a coupon for kid's clothing – you can often combine a coupon with a clearance item for a sweet freebie or at least a crazy discount! Find out when your local stores mark items down and make sure to print out coupons!
Resale shops are awesome! Kids grow so fast! We find clothing at resale shops that are hardly even worn! We often bring our ourgrown clothing into our favorite stores to swap for credit – win win!
Good old fashioned garage sales! Back in the day I think garage sales were considered lame – but this is my number one FAVORITE treasure hunt! I have found all of my favorite brands at garages sales – sometimes with tags still on them – usually for about 50 cents!!
Kate lives in San Diego, CA with her husband, five year old daughter, and 4 year old son.  She started blogging at http://SanDiegoDealsandSteals.com as a way to stay accountable to their tight family budget while in the adoption process.  She found that San Diego can be an expensive place to live, but it doesn't have to be!  She blogs about inexpensive (and FREE!) things for locals and those traveling to SD to enjoy as well as some of the best money saving strategies on the web!