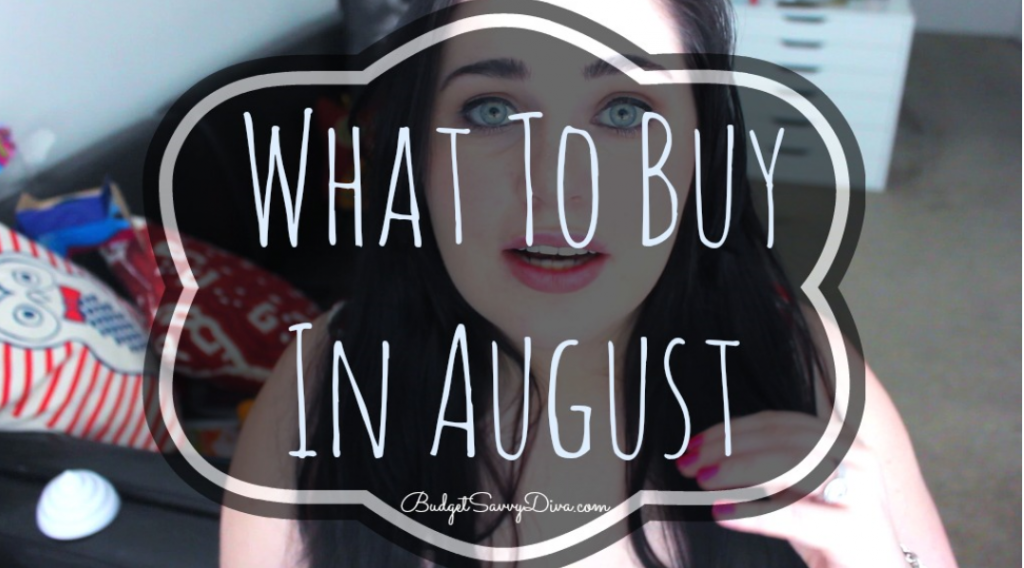 I know one of the hardest things to know when you are trying to save money is when to buy and not buy things
My team and I have gotten together and made a list for you for August 🙂
It is in video format since I really go into a lot of detail or each – plus I want that personal touch
Make sure you are subscribed to my YOUTUBE channel 🙂
Make sure to subscribe, like and comment
Love you all!!!

Things to BUY and NOT Buy in December
Here is a list of what I talked about ( please watch the video for the reasoning behind each item listed)
Summer Apparel/Swimwear: Since August is the last summer month and retailers are trying to clear room for their back-to-school stock
School Supplies/Backpacks: Although in September prices will be even lower, if you are needing school supplies prior to September when school starts August is the next best time to buy discounted school supplies.
Patio Furniture: Since it's the last summer month, patio furniture can be found for the lowest price of the whole year during this month.
Laptops: Laptops are good prices, especially toward the last couple weeks of August during those back-to-school sales.
Storage containers, storage furniture: Since these are typically items bought for dorm rooms, they go majorly on sale this month with back-to-school sales.
Kid's Clothing: Also due to back-to-school sales
Accessories (i.e. belts, scarves, costume jewelry, handbags): August is the lowest price of the year for these items since retailers are trying to get rid of more summery colored items to make way for their new fall fashion.
Hotels: Many hotels' lowest prices of the year are in the latter half of August, particularly for last minute bookings.
Wine: Since grape-harvesting season is about to start, there are major discounts on last harvest's wines.
Athletic Gear: Since most people buy athletic gear and clothing at the beginning of summer and not so much as fall approaches, these items are discounted to boost sales.
iPhones: It is currently being rumored that the newest iphone will be released in September, so lookout for possible sales on the current iphone.