Best Buy to Offer Price Match of Online Retailers!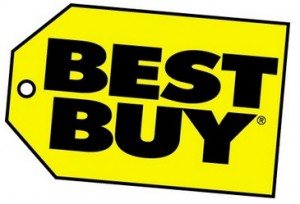 Best Buy to Price Match Online Retailers!
According to the Wall Street Journal, starting November 4th, Best Buy will put a new policy into effect to price match online retailers this holiday season.  The list of online retailers will include retailers like Amazon, but will be limited to those chosen by Best Buy.  It is also to be used "at the discretion" of the Best Buy employee.  And can only be used on models sold by Best Buy.
They will NOT price match during the week of Black Friday through Cyber Monday.  
Like all of the big Black Friday breaking news this year, we'll just have to wait and see how this one plays out.  What are your thoughts?
Make sure you are following Black Friday with Budget Savvy Diva 🙂
Thanks BFAds!