4 Ways to Save Money on Kids' Clothing While Inculcating Budget-Friendly Spending Habits in Them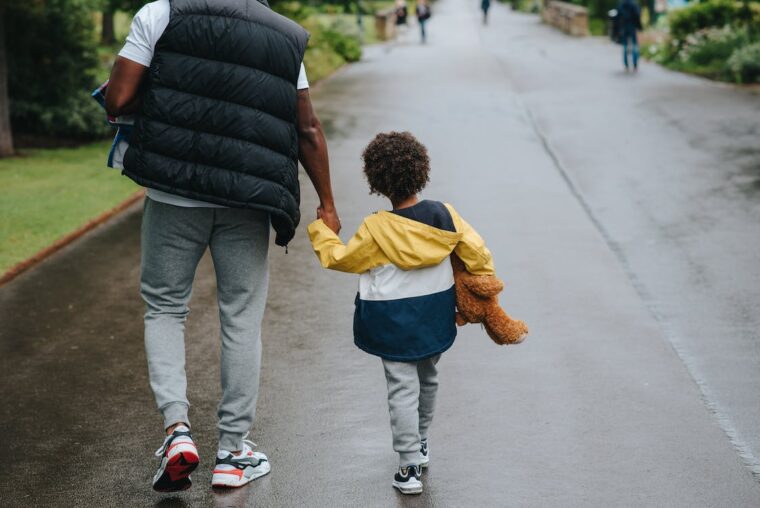 https://images.pexels.com/photos/5240511/pexels-photo-5240511.jpeg?auto=compress&cs=tinysrgb&w=1260&h=750&dpr=1 
Kids grow up fast, and it's easy to fall into the habit of buying them new clothes every time they outgrow their current ones. But that can be expensive. The clothes they wear can be a huge drain on parents' bank accounts, especially in the post-pandemic world where parents are still reeling from the devastating effects of COVID-19.
In addition, the schools have reopened after a long halt due to the pandemic, and parents are scrambling to buy back-to-school clothing for their children. In fact, parents would spend an average of $264 on back-to-school clothing and accessories, as revealed by Statista. 
This can be both expensive and stressful, especially since you also need to buy regular clothes along with school dresses. But there's no need to worry: here are some ways you can save money on kids' clothing while inculcating budget-friendly spending habits in your kids.
Buy What Is Necessary, Not What You Like
While shopping for your children's clothes, it is important to understand that you should buy what is necessary. Buying what you like will not help your child inculcate budget-friendly spending habits.
As parents, we want our kids to have the best of everything, the best shoes, the best school bags, and the best clothes. We believe that by investing in these things, we are giving them a head start in life. But what are we doing?
We are inculcating a culture of consumerism in our kids. We are telling them that they need to have all these things to be happy and successful. It is not true. You may think that buying expensive brands will make your child happy, but the reality is that they won't be happy even if they have all the expensive stuff in their closet.
Buying only what is necessary will help your children develop an appreciation for quality over quantity. It will also help them understand how important it is to spend money wisely.
Buy From Online Websites
When it comes to shopping for kids' clothing, there are a lot of things you can do to save money. One of the best ways is to buy from online websites.
The internet is filled with sites that offer incredible discounts on children's clothing and accessories. You'll be able to find the best deals on everything from fancy party dresses to everyday jeans, all without having to leave your home.
These websites have comfortable and affordable kids' wear options like pajamas, sweatpants, and t-shirts. This will help ensure that children are dressed in clothes that are both comfortable and easy for them to move around in without becoming uncomfortable or overheated.
When you're shopping for kids' clothes like pajamas, you can often find great deals here in the online world. This is because many online retailers offer sales and discounts to acquire new customers while retaining loyal ones, which means you can get quality clothing at an affordable price.
Pick Up Good Quality Items Which Can Be Used for a Longer Period
While you may be tempted to buy your kids the latest trends and fashions, you'll want to consider whether or not those items are good quality.
If your kid is going to outgrow their clothing in a couple of months, it won't make sense for you to invest in them. You'll save money by picking up items that last longer and can be used for multiple seasons.
Consider buying items that are made from durable fabrics like cotton. These materials will hold up well over time, and they're often more affordable than synthetic materials like polyester or nylon. As per the GIA, a majority of parents prefer cotton for children's clothing because of its wash-friendly properties. 
Retain and Reuse Clothing for the Younger Siblings
If you have a younger sibling and are planning to purchase kids' clothing, then you should consider retaining and reusing the old clothing of your eldest.
The young ones usually grow out of their clothes by the time they reach the age of three years. This means that you will end up buying new clothes for your younger sibling. But instead of buying new clothes for them, you can retain and reuse the old ones for them.
If you do this, consider buying clothes that are one size larger than your child's current size and then letting them grow into them.
Your children will benefit from having more options when it comes to dressing themselves, and because they'll have plenty of clothes in their wardrobe, they'll be less likely to throw tantrums about not being able to wear something special like a new pair of jeans or a new dress at school.
Importance of Raising Budget-Conscious Children
Raising budget-conscious children while saving money on their clothing is a challenge. According to research by the Brookings Institution analysis, a middle-class family having two children will have to spend roughly $336,616 to raise a child till the age of 17. 
That's huge considering the growing burden of household expenses and the unstable job environment in the post-pandemic world, creating a challenging environment for parents. Here are four ways to help your kids develop a healthy relationship with money, while still making sure they have all the clothes they need.
Also, raising budget-conscious children is the key to their future success. It's when we teach them to manage their money well that they grow up to be adults who can make smart financial decisions for themselves, whether it's buying a house or investing in stocks.